WASHINGTON ― GOP presidential nominee Donald Trump joins a roster of famous movie bullies in a new Hillary Clinton attack ad that draws from "A Christmas Story," "The Karate Kid" and "Back to the Future."
The latter film is an especially good choice because, as The Huffington Post reported last year, "Back to the Future" bully Biff Tannen was inspired partly by Trump in the first place.
The Clinton campaign sadly did not use a clip that showcases the Trump-Biff connection, however. The ad takes a clip from the first "Back to the Future" film with a young Biff slapping George McFly in a 1950s diner.
"You watch Part II again and there's a scene where Marty confronts Biff in his office and there's a huge portrait of Biff on the wall behind Biff," Gale said, "and there's one moment where Biff kind of stands up and he takes exactly the same pose as the portrait? Yeah."
The fictional town of Hill Valley ruled by rich Biff in that film is a crime-ridden hellhole ― oddly similar to how Trump describes inner cities today.
HUFFPOST READERS: What's happening in your state or district? The Huffington Post wants to know about all the campaign ads, mailers, robocalls, candidate appearances and other interesting campaign news happening by you. Email any tips, videos, audio files or photos to scoops@huffingtonpost.com.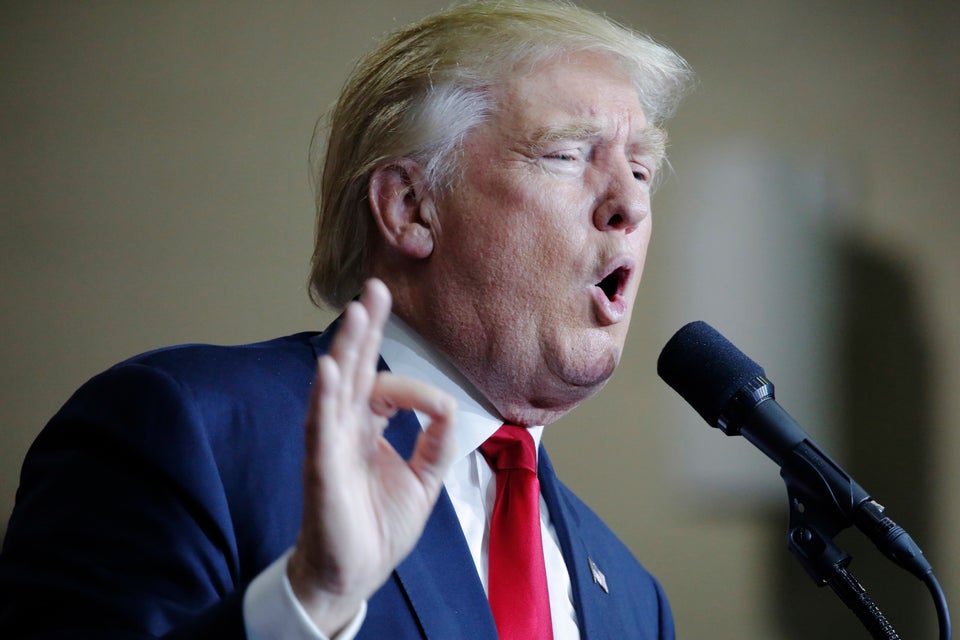 Trump's Most Presidential Looks