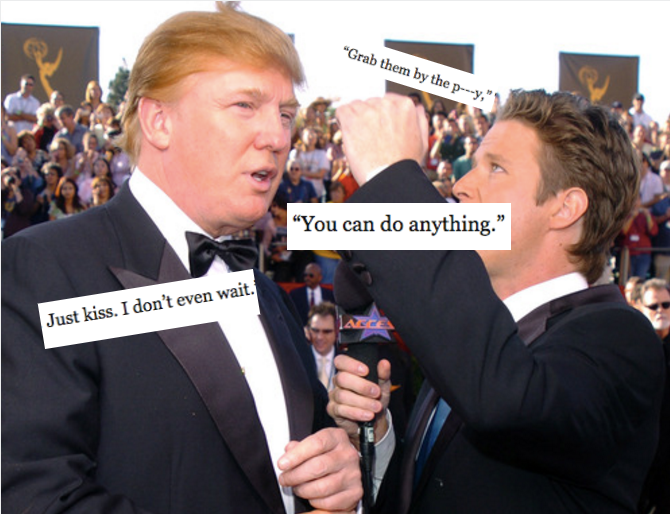 "And when you're a star they let you do it," Trump continues. "You can do anything ... Grab them by the pussy. You can do anything." (Watch the video footage below.)
In Trump's world, women are objects ― objects that only hold a value based on how physically attractive he personally finds them to be. And if women are objects, rather than whole human beings, it follows that Trump must deserve them. Women are things. And when he wants them, he wants them.
As he says to Bush: "Grab them by the pussy. You can do anything."
This is what rape culture looks like.
In a statement, Planned Parenthood Action Fund Executive Vice President Dawn Laguens explicitly connected Trump's 2005 commentary to sexual violence.
"What Trump described in these tapes amounts to sexual assault," she said. "Trump's behavior is disgusting and unacceptable in any context, and it is disqualifying for a man who is running for president of this country."
This was locker room banter, a private conversation that took place many years ago. Bill Clinton has said far worse to me on the golf course ― not even close. I apologize if anyone was offended.
But whether or not these sort of comments are the "locker room banter" Trump and his buddies engage in ― many men seem to take issue with the idea that this is normal locker room talk ― his comments are indicative of just how little he values women's autonomy. They also signal how little he understands women's lived experiences.
As Nita Chaudhary, co-founder of women's advocacy organization UltraViolet Action, said in a statement: "Comments like these ... are an embodiment of a culture that normalizes sexual harassment and violence against women."
You'd be hard-pressed to find a woman out there who hasn't been groped against her will or propositioned in a way that felt threatening or had a man yell lewd comments at her as she walked down the street. These experiences are seared into our memories and built into our muscles. They are why we flinch when we sense someone behind us on the street at night, and why we make sure to have a friend nearby at a bar who will intervene if a stranger gets handsy.
This is rape culture, and a man who might be our next president doesn't understand it at all.
Rape culture is why victims of rape and sexual assault feel unsafe reporting their assaults to law enforcement.
Rape culture is why many female victims of sexual violence are still asked what they were wearing and drinking when the assaults occurred.
Except that the public is not discussing Trump and Bush's comments in the midst of a referendum on a famous man's character or past. Americans are weighing whether Donald Trump is a person who should be allowed to hold the futures of more than 318 million Americans ― of whom 162 million are women ― in his hands.
In four weeks we will elect either our first woman president or a man who doesn't understand the difference between "locker room banter" and sexual assault. The choice is ours.
Before You Go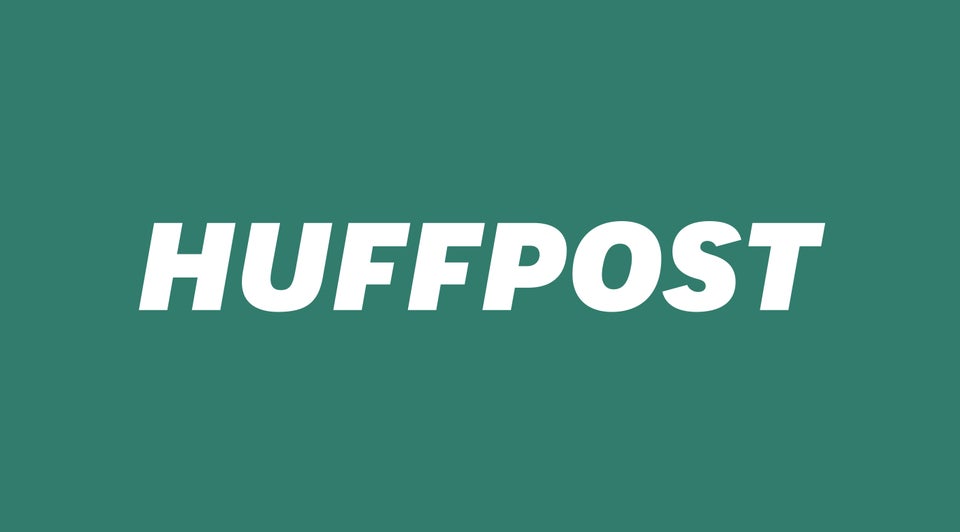 Donald Trump Is That Guy
Popular in the Community