WASHINGTON ― Donald Trump convinced the national press and cable news to cover an announcement about his racist birther conspiracy theory at his new hotel in Washington, D.C., on Friday. He spent more words promoting the business than on addressing his long-stated and false belief that President Barack Obama was not born in the United States.
"Nice hotel," the Republican presidential nominee said when when he came to the stage. "Now it is a great honor. This is our brand-new ballroom. You can only see a small piece of it because we have it broken down but this is ― the hotel is completed. We'll be having our opening ceremony in October and it's gonna be something very special."
Trump was supposed to make an appearance at the hotel so he could give a speech about the years he spent questioning the first African-American president's legitimacy as a citizen. Instead, it felt more like an advertisement for the hotel itself ― and revealed how difficult it will be for Trump to disentangle himself from his vast business empire if elected president.
The Trump campaign has repeatedly made use of the billionaire's own properties. The GOP nominee has overbilled his campaign when it has spent money at his properties and other companies, The Huffington Post has previously reported.
"This is our first event, and it's such an honor to have our first event for Medal of Honor winners," Trump said.
A parade of decorated veterans went on to praise Trump on live cable news, ostensibly in place of a speech from the candidate himself.
"[I]t is such an honor to have this particular ceremony be the first ceremony because I think when the hotel opens officially, it be one of the great hotels anywhere in the world," Trump said.
After thanking the General Services Administration for leasing the property to the Trump Organization, Trump finished his opening remarks by again touting his hotel: "[W]e have tremendous amounts of work and energy and money and I really believe ― I said this will be the best hotel in Washington. That's the way it turned out. So really honored to have this as our first event."
The entire event promoting his hotel ― carried in entirety by all three cable news channels ― lasted more than 30 minutes. Trump proceeded to spend approximately 30 seconds blaming Hillary Clinton for inspiring his quest to find Obama's birth certificate.
CORRECTION: A previous version of this story misstated that Trump had purchased, rather than leased, the property from the GSA.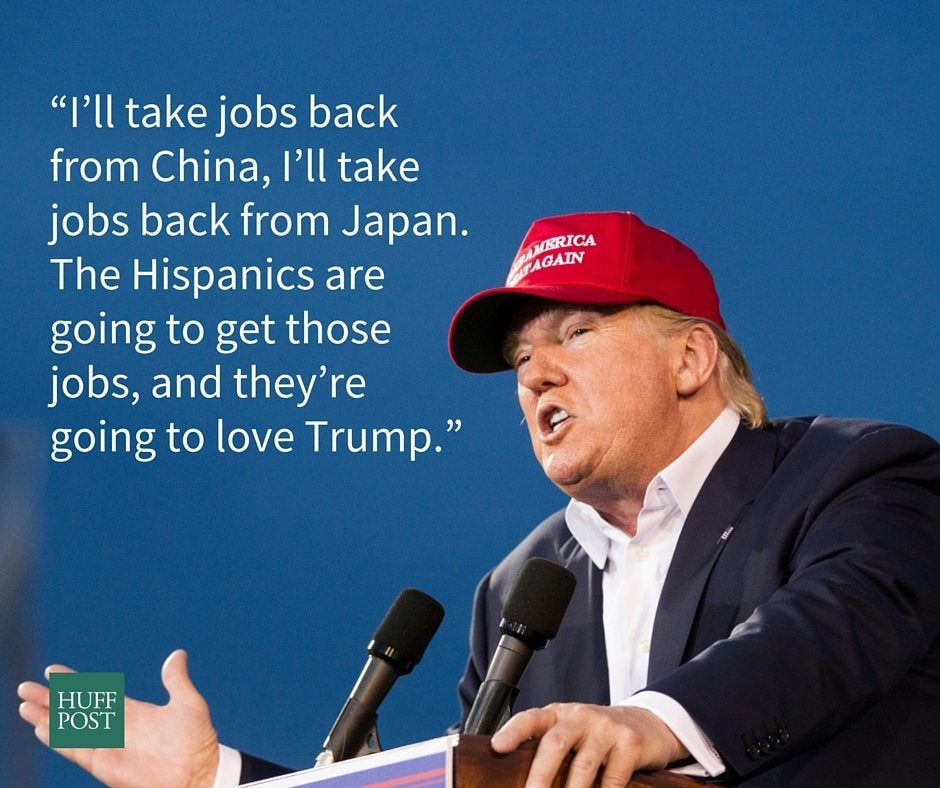 9 Other Absurd Things Donald Trump Has Said About Latinos