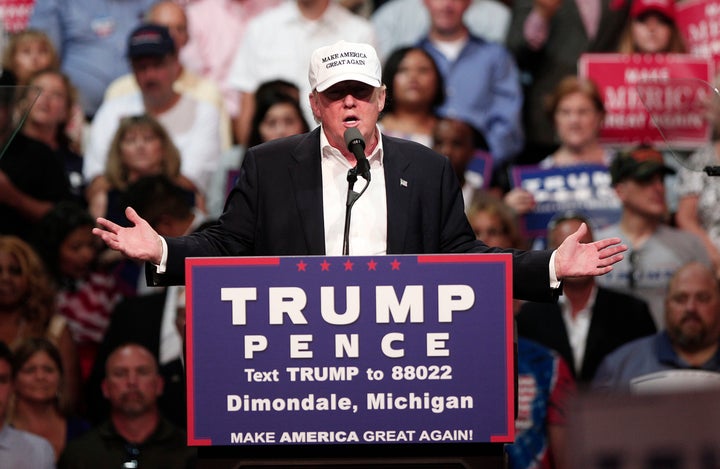 GOP presidential nominee Donald Trump pitched his candidacy to black voters Friday, suggesting they vote for him in November because they are desperate enough to do so.
The reality TV star, who claimed in 2011 he has "a great relationship with the blacks," has polled miserably among black voters. He sought to remedy that at a rally in Dimondale, Michigan, saying he wants the vote of "every African-American citizen in this country who wants a better future."
"Look how much African-American communities are suffering under Democratic control. To those I say the following: What do you have to lose by trying something new, like Trump?" he said. "You're living in poverty. Your schools are no good. You have no jobs. Fifty-eight percent of your youth is unemployed. What the hell do you have to lose?"
He continued, "I will produce for the African-Americans. And the Democrats will not produce. All they've done is taken advantage of your vote. If you keep voting for the same people, you will keep getting exactly the same result."
Trump's claims, like comments he's made about other racial groups, are broad and hardly representative of every black American. His claim about black youth unemployment is also misleading.
And according to a Pew Research Center survey conducted this month, black voters are actually more likely to be optimistic about the future than white or Hispanic voters. The poll also found that 51 percent of African-Americans think life has gotten better over the last 50 years, versus 33 percent of white voters and 40 percent of Hispanic voters.
Trump also claimed Friday that he'd have the support of 95 percent of black Americans by the end of his first term ― a statistic that appears highly unlikely, given that Trump is currently polling around 1 percent with black voters nationally.
The candidate's past attempts at appealing to black voters have not gone over so well: In a widely-mocked moment in June, he singled out a black supporter at a rally and asked the crowd to "look at my African-American over here."
Hillary Clinton's campaign condemned Trump's remarks Friday evening.
"Donald Trump asks what the African American community has to lose by voting for him. The answer is everything from a man who questions the citizenship of the first African American President, courts white supremacists, and has been sued for housing discrimination against communities of color," said Marlon Marshall, Clinton's director of state campaigns and political engagement. "Trump painting the entire community as living in poverty with no jobs continues to show he is completely out of touch with the African American community."
This story has been updated with a statement from the Clinton campaign.
Editor's note: Donald Trump regularly incites political violence and is a serial liar, rampant xenophobe, racist, misogynist and birther who has repeatedly pledged to ban all Muslims — 1.6 billion members of an entire religion — from entering the U.S.
Before You Go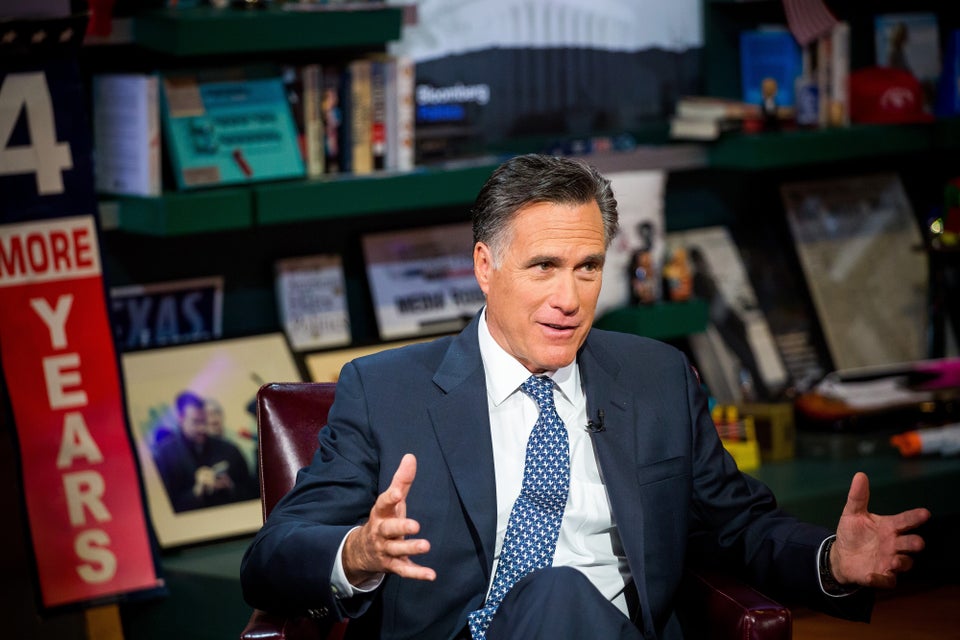 Republicans Who Have Refused To Back Donald Trump
Popular in the Community