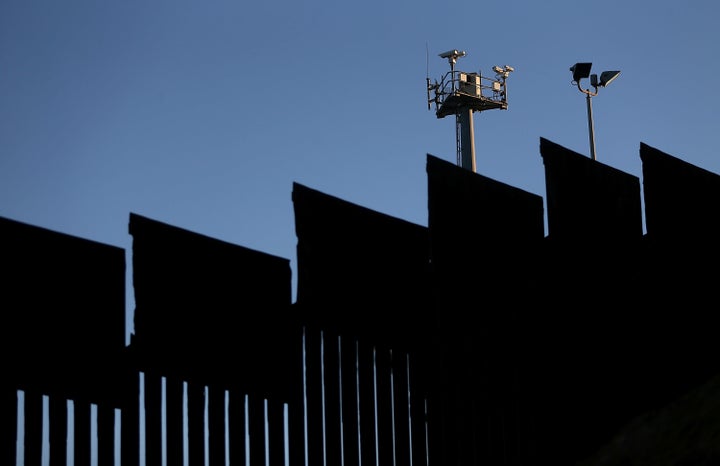 Trump's suggestion reportedly came during a meeting with GOP House and Senate leaders, including House Speaker Paul Ryan (R-Wis.) and Senate Majority Leader Mitch McConnell (R-Ky.), at the White House on Tuesday afternoon. Trump said the electricity generated by the panels could help offset the expense of the wall, the news sites reported, which the Department of Homeland Security has estimated will cost more than $21 billion.
Axios, citing three people familiar with the meeting, reported:
Trump said his vision was a wall 40 feet to 50 feet high and covered with solar panels so they'd be "beautiful structures," the people said. The President said that most walls you hear about are 14 feet or 15 feet tall but this would be nothing like those walls. Trump told the lawmakers they could talk about the solar-paneled wall as long as they said it was his idea. One person cautioned that the President wasn't presenting the solar-paneled wall as the definite solution.
The White House didn't immediately return a request for comment. Politico cited Capitol Hill and White House sources for its report, although it did not name them.
Progress on the proposed wall, a cornerstone of Trump's presidential campaign, has stalled as congressional leaders in both parties raise concerns about how to pay for it. While Trump repeatedly promised throughout the campaign that he would make Mexico pay for the barrier, he's since asked Congress to initially fund its construction.
But while there's still no funding for the wall, contractors have already started submitting bids to DHS with proposals on how to build it. And it appears Trump's solar suggestion may be inspired by those bids: Two firms have pitched building the wall with solar panels along its southern-facing side and selling the electricity generated to partially pay for the structure. 
REAL LIFE. REAL NEWS. REAL VOICES.
Help us tell more of the stories that matter from voices that too often remain unheard.
BEFORE YOU GO
PHOTO GALLERY
The Evolution Of The U.S.-Mexico Border Over The Last 100 Years In Photos