Fernando Sosa, a 31-year-old Florida artist, is telling the real-estate-mogul-turned-presidential-candidate where to stick it. He has created a butt plug that looks likes the Donald. It's got everything from his puckered lips to his trademark comb-over.
"I wanted to do something insulting," Sosa told The Huffington Post. "I like the mental picture of his face going into people's asses."
The sex toy was created in reaction to Trump's last month blasting of Mexico and Mexican immigrants. "They're bringing drugs. They're bringing crime. They're rapists," he said in remarks after launching his presidential campaign.
Sosa used a 3D printer to get Trump's trademark hair to whip up just right.
"The technology requires a certain thickness and texture on the hair, so duplicating his thin, see-through comb-over was tough," he said.
They sell for $27.99. Future versions will come with accessories for Trump's noggin like a snap-on toupee and a piece of artificial poop that will also fit snugly on the head.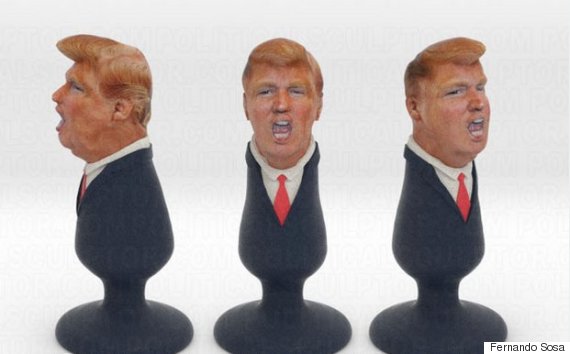 "I didn't think he was going to run," Sosa said. "And then he made those comments about Mexicans. I was born in Mexico so I stopped working on Jeb Bush to do him."
Although Trump is notorious for trying to control the use of his image, Sosa believes First Amendment rules regarding free speech and political parody will protect him in court.
"It does seem like he likes to file frivolous lawsuits, so he might sue me just to scare me," Sosa said. "Rich people don't have to be right to sue. I'd love for him to take me to court."
The Huffington Post reached out to Donald Trump via Twitter, but has not received a response.
Sosa is now planning to finish up the Jeb Bush butt plug and has other ideas of who to do next.
"People really seem to love anything with Chris Christie, and I'd like to do Lindsey Graham," Sosa said. "The way they spoof him on 'The Daily Show,' I get this image of him in a dress."
Like Us On Facebook |

Follow Us On Twitter |

Contact The Author
Support HuffPost
The Stakes Have Never Been Higher
Related
Before You Go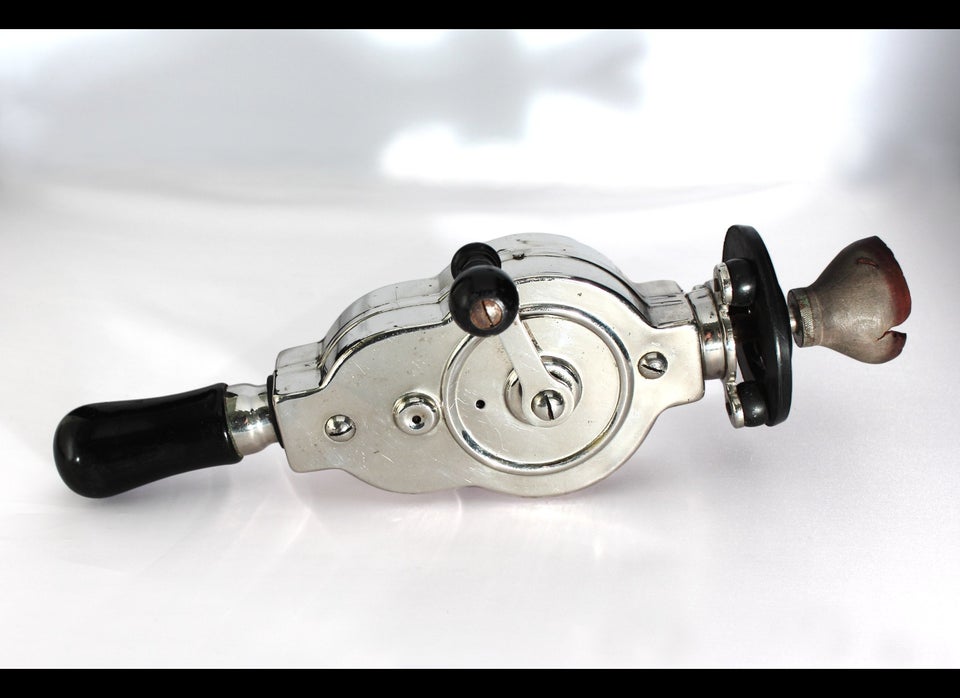 Antique Vibrators Get Their Own Museum In San Francisco
Popular in the Community