WASHINGTON ― Incoming White House press secretary Sean Spicer said Thursday that Latinos shouldn't be worried that President-elect Donald Trump's Cabinet will be the first in decades to lack a Latino member ― they should be more concerned with whether he's picking "the best and the brightest."
Trump announced his pick for the next agriculture secretary, former Georgia Gov. Sonny Perdue (R), Thursday morning. It was the last open spot in his largely white, male proposed Cabinet, and the last chance for Trump to include a Latino in his Cabinet, as every president has done since 1988.
Spicer responded to a question about Latinos on the Cabinet by pointing to other non-Latino minorities in the Cabinet and arguing against looking at one group rather than diversity in general, which he said will likely be "second to none" under Trump.
"I think that when you look at the totality of his administration, the people that he's talked to, the people that he's met with, the people that he's appointing, you see a president who is committed to uniting this country, who's bringing the best and the brightest together," he said at Thursday's news conference.
"Look at the Cabinet: Elaine Chao, Dr. Ben Carson, Gov. Nikki Haley, the first Indian-American," Spicer continued, mentioning Trump's picks for transportation secretary, housing and urban development secretary and United Nations ambassador. "The number one thing that I think Americans should focus on is: 'Is he hiring the best and brightest?'"
Hispanics are the largest racial or ethnic minority in the United States, and Latino leaders argued that not including a single Latino in the Cabinet was insulting ― particularly given Trump's history of disparaging comments about Mexicans and immigrants.
"This is not about political correctness; it is about representative democracy," National Council of La Raza President and CEO Janet Murguía said in a statement. "The lack of Latino cabinet representation is an embarrassment on every level to the incoming administration. Any number of qualified, talented and capable Latino professionals could have been named to any cabinet post. This is not just a symbolic error."
Sen. Catherine Cortez Masto (D-Nev.), the first Latina elected to the Senate, said it was "beyond disappointing that President-elect Trump has failed to nominate a single Latino for any of these key leadership posts in his Administration."
"While we made some progress in 2016 building the ranks of Latino leadership in the halls of Congress, I am stunned by the lack of diversity of the White House's nominees for these Cabinet positions," she said in a statement. "Our government should mirror the people it serves, and the Trump administration has undoubtedly failed on that mark."
Spicer said at the news conference that Trump "has tremendous respect" for Latinos and that they will be represented in the administration in lower positions.
"It is a priority but I think it's a very narrow way to look at it and say, 'If you don't appoint people to this particular position, that's a problem,'" he said at the news conference. "I just mentioned the level of diversity that's throughout not just the Cabinet but his staff and the other appointments that he's going to make. I guarantee as we continue to announce this, that problem will be something that people look at and respect the level of diversity throughout his entire administration."
The head of the U.S. Hispanic Chamber of Commerce, which was pushing for former California Lt. Gov. Abel Maldonado as agriculture secretary, said he would continue to offer counsel to Trump in spite of the snub.
"Now more than ever, our community needs to have a voice and seat at the table, and I'm encouraged by the incoming administration's willingness to engage in decision-shaping discussions," USHCC President Javier Palomarez, a former Trump critic who joined Trump's national diversity council as an adviser earlier this month, said in a statement. He added that the organization "will continue to advocate for diversity within the administration, including if and when a cabinet position becomes available during President Trump's time in office."
Before You Go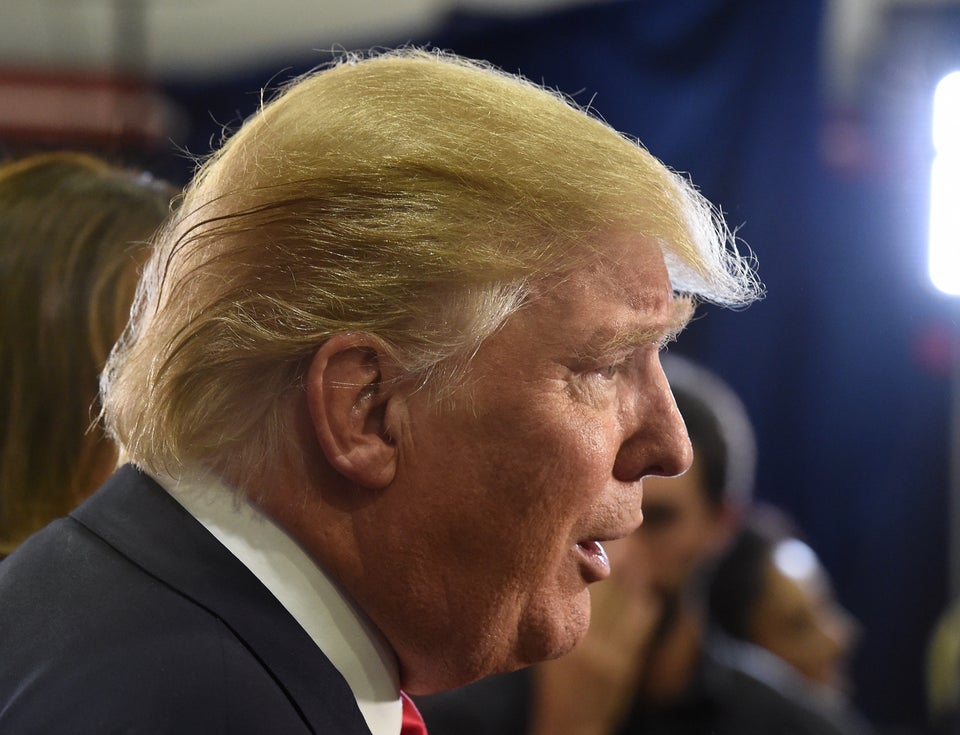 How Donald Trump Talks About Undocumented Immigrants
Popular in the Community