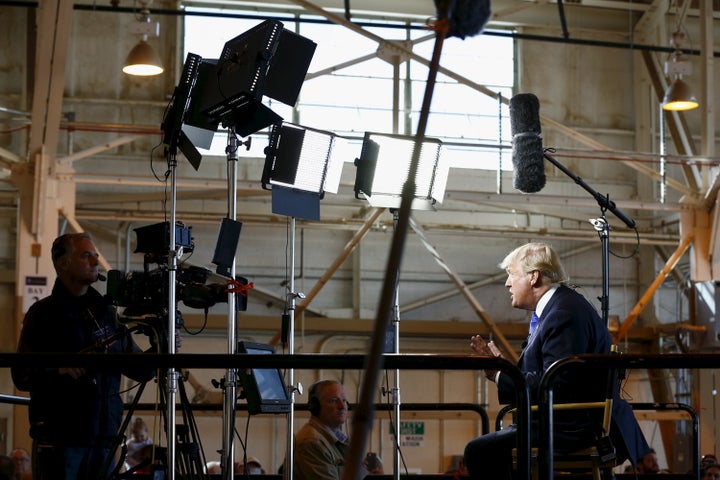 NEW YORK ― The cable news chyron operator is a midlevel job, usually staffed by a production assistant in his or her mid-20s. A segment producer is higher up on the food chain, but still labors behind the scenes. In the era of Donald Trump, however, both of these posts have taken on monumental importance, wielding as much influence as your run-of-the-mill House member. 
The president of the United States is an obsessive cable news watcher, that much is known. But the extent to which his viewing habits are affecting his governing priorities during his first week in office has been shocking to observers. 
Trump phoned a congressman on Wednesday shortly after he made a direct appeal to the president on MSNBC. And on two occasions, Trump blasted out statements to his 20 million-plus Twitter followers ― and the world ― that mirrored recent Fox News segments. 
Unlike Barack Obama, who made a point of claiming he ignored the cable chatter, Trump doesn't hide his consumption (and criticism) of the news media. He rises early, turns on the television, and plows through print copies of The New York Times, New York Post and The Washington Post.  An especially avid cable news viewer, Trump often sounded off on Twitter in response to real and perceived slights uttered by pundits and TV hosts. 
But it's one thing for Trump, as simply a candidate and celebrity, to comment on cable news. It's another for Trump, as president, to call for sending federal authorities into America's third-largest city shortly after a television host suggested doing so. 
On Tuesday night, Fox News host Bill O'Reilly said that "gang violence in Chicago is getting worse," and both he and a guest described the situation as "carnage."
O'Reilly asked if Trump would "step in and override local authorities" and the network ran an on-screen graphic with the number of homicides and shootings this year.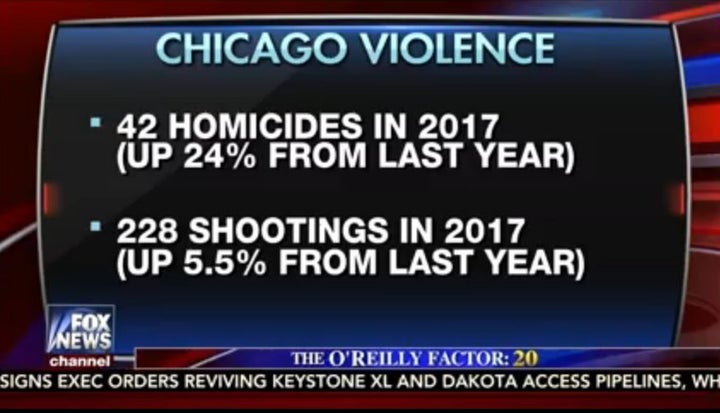 Just over an hour later, Trump said "carnage" was happening in Chicago, tweeted the same statistics appearing on Fox News, and declared he'd "send in the Feds" if the situation doesn't improve. 
On Thursday morning, Fox News reported how Chelsea Manning ― whose sentence for leaking classified information was recently commuted ― had criticized Obama.
The network characterized Manning's view of Obama as that of a "weak leader" and included the text "Ungrateful Traitor" as a chyron running on the lower part of the screen.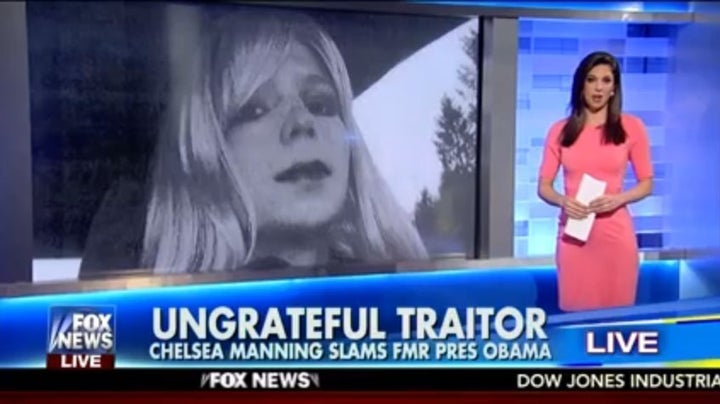 Fourteen minutes later, Trump tweeted using the same language as Fox News, as caught by CNN's Brian Stelter. 
Winning the presidency hasn't stopped Trump from instantly responding to TV news, even as the office he holds gives enormous weight to his words. In the weeks after the 2016 election, CNN's Tom Kludt noted a half-dozen times that Trump, then president-elect, tweeted about an issue recently covered on cable news.
For instance, Trump tweeted on Nov. 29 that "nobody should be allowed to burn the American flag" without facing consequences. The issue, flag burning, came seemingly out of nowhere. In the 24 hours before the tweet, there were no mentions of "flag burning" on MSNBC and CNN, and just one on Fox News, according to television monitoring service TVEyes.
But about a half-hour before Trump's tweet, Fox News ran a segment on protests at Hampshire College against removing the American flag from campus. In appearing to jump off that segment and into the topic of flag burning, Trump again demonstrated his ability to immediately inject an issue into the news cycle with a tweet. In the 24 hours after Trump's threat, "flag burning" was mentioned 75 times on CNN, 48 times on MSNBC and 24 times on Fox News.
Trump's advisers have reportedly tried unsuccessfully to limit his tweeting on an Android phone that remains unsecured, according to the Times. The Associated Press reported Wednesday that "those around Trump are trying to get the cable news consumer-in-chief to be near a television less often," as to prevent hostile reactions to unflattering coverage.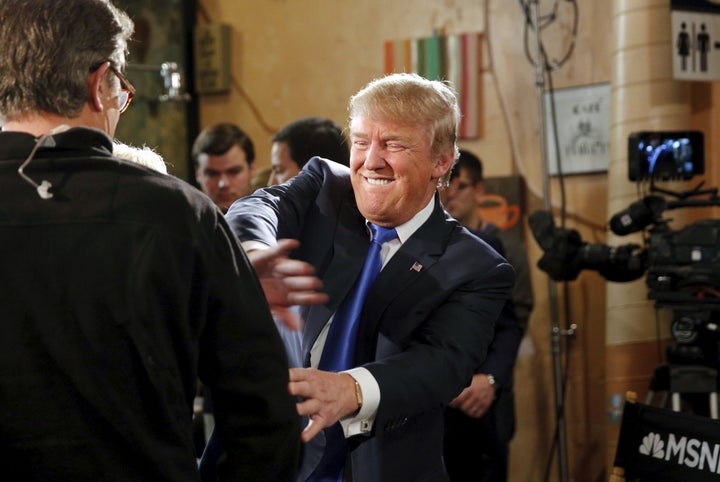 The president's impulsive proclamations on social media have alarmed others outside the White House. The New York Times' Peter Baker wrote Wednesday that "career government officials and members of Congress alike are left to discern policy from random Twitter posts spurred by whatever happened to be on television when the president grabbed the remote control."
And so, whoever is hosting and producing the broadcast and cable news shows the president is tuned into bears the added responsibility of knowing what appears on air, and on screen, could possibly shape public policy.  
Joe Scarborough, the co-host of MSNBC's "Morning Joe," reportedly tried steering Trump away from picking Rudy Giuliani as secretary of state by arguing against it on air with the expectation Trump may have been watching. 
Last month, Scarborough told Vanity Fair that he doesn't know if Trump tunes into "Morning Joe" every day, but it "certainly seems like he watches us a great deal."
"Even when he was tweeting that we were horrible and neurotic and awful human beings and he will never watch the show again," he said, "I'd always turn to the camera and say, 'Good morning, Donald.'"
Scarborough's guests are now following his lead. 
On Wednesday, Rep. Elijah Cummings (D-Md.) appealed to Trump directly on "Morning Joe." 
"I know you're watching, so I'm looking forward to meeting with you," Cummings said. 
Calling all HuffPost superfans!
Sign up for membership to become a founding member and help shape HuffPost's next chapter
BEFORE YOU GO