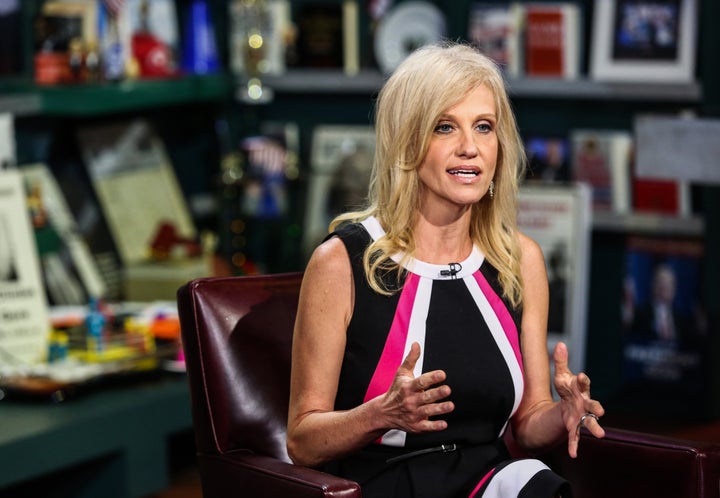 Kellyanne Conway, the campaign manager for Donald Trump, claimed Monday that some embedded network producers following the GOP presidential nominee are overwhelmingly "negative" in their coverage.
"Start looking at the Twitter feeds of 'objective' reporters, particularly our embeds," Conway said on MSNBC's "Morning Joe." "These are not profiles in courage and this is not journalism. There are people who cover our campaign who actually just slander our candidate on Twitter."
Conway said she found 92 percent of the tweets posted by at least two embeds to be negative. "Why are they on our campaign plane?" she asked. "Why are they covering our campaign?"
Throughout the nearly 14-minute interview, Conway suggested the Trump campaign was the victim of media bias and said her biggest worry regarding Monday night's debate with Democratic nominee Hillary Clinton was "not being treated fairly afterward" by the press. "I'm worried some of the headlines are already written," she added.
Conway's swipe at the reporters who doggedly cover Trump's presidential campaign around the country ― and tweet about it ― came in response to persistent questions Monday over her boss' false claim that NBC News anchor and debate moderator Lester Holt is a Democrat.
"Lester is a Democrat," Trump said last week on Fox News. "It's a phony system. They are all Democrats."
"He said Lester Holt was a Democrat. Lester Holt is a Republican," journalist Mark Halperin pointed out to Conway on Monday. "How could he say such a thing that just black and white [is] factually incorrect?"
"I don't know he knew what Lester Holt's registration was," she responded. (Watch below around 8:10.)
Trump has an unprecedented tendency among major party nominees to say things that aren't true, which several news organizations pointed out this past week. The comment about Holt fits a pattern in which Trump says things on TV with seeming authority that he has no evidence to back up.
Conway repeatedly deflected questions regarding Trump's false assertion about Holt by saying the media is populated by Democrats and how "appalled" the campaign was by criticism of NBC's Matt Lauer after his moderator performance at a presidential forum earlier this month. She also pushed back on co-host Mika Brzezinski's description of Trump's remark about Holt as a "lie."
"He didn't lie" Conway said, adding that "a lie would mean that he knew the man's party."
In other words, Trump was ignorant when he made the false claim about Holt on national television rather than knowingly lying.
For weeks, Trump has been suggesting the moderators would treat him unfairly in what appears to be a blatant attempt at influencing them whether consciously or not to go easier on him out of fear of being labeled biased. The Trump campaign has also suggested moderators shouldn't fact-check the candidates by challenging false statements.
While Trump questioned Holt's ability to treat him fairly, Conway said Sunday on ABC's "This Week" that Holt is a "respected, brilliant newsman." She also suggested Monday they were fine with Holt because "each campaign had a right to object to certain moderators."
Conway's comment was surprising given that the bipartisan Commission on Presidential Debates is known for not allowing campaigns to vet moderators, as HuffPost reported last month.
"There was absolutely no consultation with the campaign about moderators," a debate commission official told HuffPost on Monday. "We vetted. We selected. We announced."
Before You Go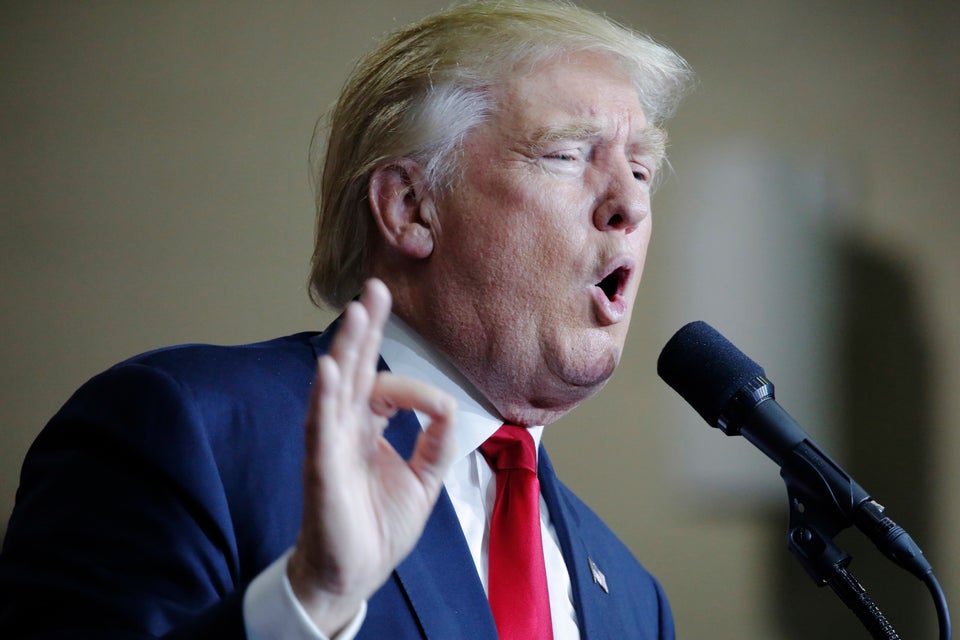 Trump's Most Presidential Looks
Popular in the Community