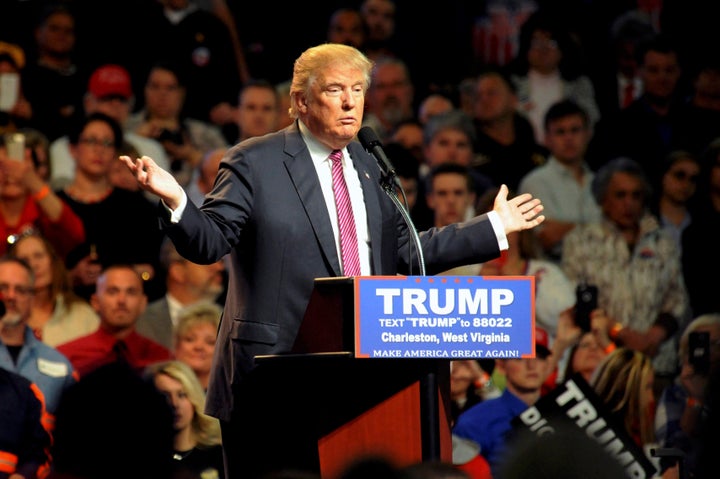 NEW YORK -- Donald Trump's presidential campaign, which has barred more than half a dozen news organizations from attending events, won't be able to similarly restrict press access when the candidate accepts his party's nomination in July.
"If a Trump employee told me that I had to credential or had to blacklist someone, I would not listen," Robert Zatkowski, director of the House Periodical Press Gallery, told The Huffington Post.
For over a century, the congressional press galleries have facilitated the credentialing process for Republican and Democratic conventions alike.
"The parties have designated the galleries to credential the media because we're an impartial arbitrator," Zatkowski said. "This is what we do on Capitol Hill."
Zatkowski said no one from the Trump campaign, or any other, has urged the galleries to deny credentials for July's Republican National Convention.
That should come as a relief to some of the news organizations that have been barred from Trump's rallies and speeches. The Trump campaign's severe restrictions on the media have been unprecedented, including denying press credentials, at times, to The Huffington Post, BuzzFeed, Politico, Fusion, Univision, The Des Moines Register, National Review and Mother Jones.
It's hardly unusual for tensions to arise between journalists and the campaigns they cover. Last year, reporters expressed concerns to the Clinton campaign over access to the candidate and dissemination of logistical information. And journalists criticized the Clinton campaign after some low-level staffers' bungled corralling of reporters at a July 4 parade.
The press hasn't pushed back as forcefully against the Trump campaign's habit of blacklisting entire news outlets in apparent retaliation for critical coverage -- even though such behavior is arguably much more disturbing. However, some prominent journalists spoke out Friday to BuzzFeed Editor-in-Chief Ben Smith as he commandeered Politico's Playbook briefing.
"Reports that Donald Trump's campaign has a 'blacklist' of news outlets barred from getting credentials offends the very idea of a free society and a free press," National Press Club President Thomas Burr said. "You can call journalists 'disgusting,' or disparage our jobs -- we're tough enough to take it -- but singling out certain publications for banishment is un-American."
Related
Popular in the Community