Former President Donald Trump is set to hold his first public campaign event since announcing his 2024 White House bid in South Carolina.

Trump's appearance in Columbia later this month will be smaller and more "intimate" than the big-arena rallies that have been his trademark, his advisers told Politico, which first reported Trump's plans.
Since his 2024 announcement in November, bashed by some conservatives as "low-energy," Trump has kept a low profile — a stark contrast to his previous runs for president. For his 2016 campaign, Trump held his first rally in Iowa just 10 hours after he announced in New York he was running.
Members of Trump's team noted that South Carolina, one of the first states on the 2024 primary calendar, is a key to Trump's path to the Republican nomination.
"The campaign has been building out its infrastructure and expanding its team for the past few months — doing the necessary work that may not always be public-facing," spokesperson Steven Cheung told The Wall Street Journal.
Trump easily won the South Carolina primary in 2016. Two of the state's top Republicans, former Gov. Nikki Haley and Sen. Tim Scott, are potential rivals for the GOP nomination in 2024.
Trump has been hammered by controversies since his campaign announcement. In November, he hosted a dinner at his Mar-a-Lago resort with white supremacist Nick Fuentes and the antisemitic rapper Ye, formerly known as Kanye West, which drew widespread criticism.
He is also embroiled in legal troubles, including Justice Department investigations into classified documents improperly stored at his estate and his role in trying to overturn his 2020 election defeat. The Trump Organization was found guilty of tax fraud in December and was sentenced to pay the maximum fine on Friday. In addition, Trump and his companies face lawsuits, including one filed by a woman who claims Trump raped her in a New York department store in the 1990s.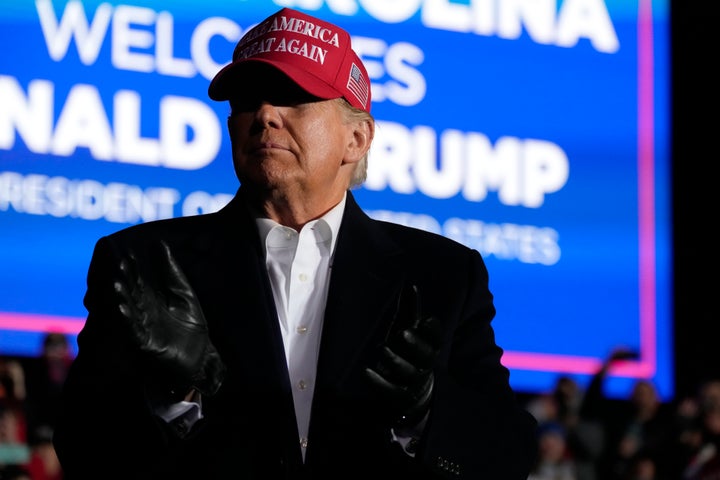 Popular in the Community