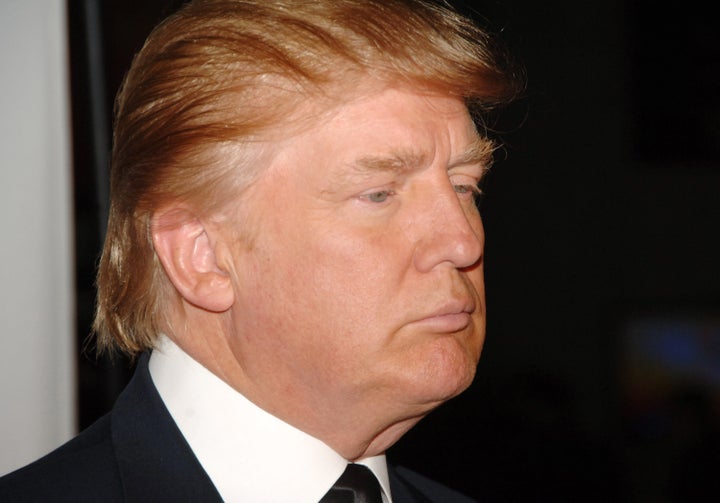 In a divisive election season, nearly everyone can agree that Donald Trump's recently uncovered 2005 conversation with Billy Bush, in which he claims he can simply "grab [women] by the p***y," is vile.
A few months before that gross "locker room talk" with Bush, Trump made an appearance on the long-running comedy show "Candid Camera" in 2004. In the skit, which has now resurfaced, Trump repeatedly jokes about hooking up with his female assistants. This includes a line about an assistant needing to sit "as close as [she] can" to him while they take a limousine ride together.
The video of Trump's "Candid Camera" appearance was briefly uploaded to YouTube by the show's official account in 2015, but became private soon after, only amassing a couple thousand views. The Huffington Post asked "Candid Camera" host and producer Peter Funt to make the footage public once more on Oct. 15.
Following that hot-mic leak on Oct. 7, The New York Times found two more women accusing Trump of sexual assault, adding to a list of alleged victims that now tallies over a dozen. One of the women, Jessica Leeds, specifically accused Trump of groping her while the two sat next to each other on a plane. "He was like an octopus," Leeds told the Times. "His hands were everywhere."
Though Trump was playing a role on "Candid Camera," watching it back with this new knowledge is uncomfortable.
The premise for Trump's cameo on the show was for the businessman to prank female matchmakers into thinking he had flings with his employees and was seemingly only interested in dating scantily dressed, good-looking women.
During these visits with matchmakers, while Trump would vaguely tell them that he wanted to try dating a "simple" woman or a "motherly figure," an attractive actress playing his assistant would come into the room wearing a short skirt and low-cut top.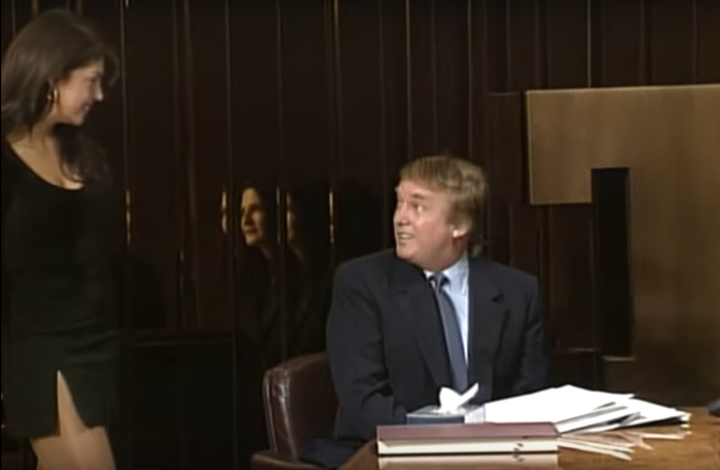 The assistant would tell Trump his limo would be arriving in about an hour before asking whether she'd be joining him. Trump would smirk and say "yes" in these various instances. In one iteration of the prank, he responded with, "Absolutely, as close as you can."
During these skits, the matchmakers would appear confused.
In one instance, when another actress playing an assistant came into the room, Trump turned to a matchmaker and said, "While she's here, I mean, this look is good, but frankly I'm not sure it's exactly what I'm looking for." The matchmaker reacted with disgust.
"You can go home and cry on your mother's couch tonight," she said to the young woman, before adding that the supposed assistant should find a new line of work. "Go get a master's."
Trump, of course, didn't really need a matchmaker, as he married Melania Knauss on Jan. 22, 2005.
Watch Trump's appearance on "Candid Camera" here:
The "Candid Camera" website has a service that allows people who have been on the show to request footage of their appearances that didn't make it to air. The website reads:
CLIPS NOT BROADCAST: For shows broadcast before 1996 we ONLY have the scenes that were shown on TV. However, for clips after 1996 we may be able to locate, at a higher cost, footage that was never included in the show.
Although HuffPost was curious to know if off-camera moments of Trump existed, Funt told us in an email that, in this case, "There's no 'outtakes' of interest. If I had outtakes or other footage I'd use it myself."
The host of the show also stressed that Trump's appearance was a joke, saying, "Trump was acting a part at our direction." Despite wanting instances of "Trump's bad behavior and unsavory past" to come to light, Funt doesn't think this sketch reflects negatively on the Republican presidential nominee's character, as the show scripted his lines. He told HuffPost:
He was doing a sketch, no different from "SNL," except that there were unsuspecting people across the table. The lines you mention he was given, if not verbatim then in general.
Despite Funt's take on the video, watching Trump make these jokes is discomforting in retrospect.
HuffPost has also reached out to an actress who claimed she played one of Trump's assistants in the skit, but did not immediately get a response.
UPDATE (7 p.m. ET): After publication, Funt gave HuffPost a longer account about working with Trump:
In 2000, my network at the time, CBS, asked me to use Donald Trump as a guest performer on Candid Camera. I figured the safest way would be to have him play himself, and I concocted a hidden-camera sequence in which professional matchmakers would be called to Trump Tower and be told by Trump, who was between marriages at the time, that he needed a date. The joke was Trump would describe the exact opposite of the type woman he prefers––someone "wholesome and down to earth." While he was speaking to the unsuspecting matchmakers, we sent in attractive women from his staff; when they left, Trump was to say, "That's what I mean, someone plain and simple, like her."

The entire day was a mess because Trump couldn't get his part right. He confused "simple style" with "simple-minded." In fact he really struggled just to pretend that he wanted to date a down-to-earth woman.

I told CBS we wouldn't use it. However, four years later, when we were doing the series on cable, I resurrected a few minutes, more as a joke about Trump himself.

I've worked with a lot of people with oversized egos, but Trump's made it impossible for us to do a believable sequence.
UPDATE (Oct. 24, 8 a.m. ET): The actress HuffPost reached out to responded about her experience. Here is the account from Marianne Hettinger:
When Donald Trump asked me out on a date (in 2004)

In the spring of 2004, I was hired as an actress for a Candid Camera episode to play Donald Trump's secretary. They were looking for glamorous model types. Since I'm also a model, I fit the bill.

In the "Candid Camera" episode, the joke was supposed to be on several professional matchmakers whom Trump had hired. He had told them, he'd want their help in finding a more homely, normal looking wife and that he was tired of being surrounded by sexy, glamorous looking women.

As he was talking with the matchmaker, I'd come in as his secretary and ask a question and he'd point to me and say, someone more homely looking, like her, which of course, was supposed to shock the matchmaker, since I looked anything but homely.

For me, a serious actress, ballroom champion, Broadway- and film performer, this was going to be a job soon to be forgotten, never mentioned on any resumes, so I could pay my bills and pursue my art.

We were to shoot in Trump's office. When I was introduced to him, I found him to be polite, unattractive and insecure. Everywhere huge golden T's on the walls, 6 feet high. At various desks, his chairs would be heightened and the chair facing him across the desk would be much lower.

A gentleman who introduced himself as a friend of Trump's kept trying to convince me that Trump was a "good guy". As proof for how "good a guy" the Donald was, the "friend" told me that Trump had picked up tennis balls for an older lady the other day. I thought, how pathetic, inconsequential and suspicious. And why was he trying to convince me, what a "good guy" Trump was without my having shown the least bit of interest in him? I was going to find out 3 long hours later.

The shoot took longer than expected, since Trump kept forgetting his ad-libbed lines. We did take after take.

At the end of the shoot, Mr. Trump approached me politely and started a personal conversation. He asked me how he had done on camera. He seemed quite insecure and fishing for validation. I gave him feedback and some acting tips. He almost shyly asked for my personal phone number, so he could take me "to a party".

I politely declined and said if he had an acting job for me, he could contact my agent. I felt respected, yet bored by Trump's personality and demeanor and wished him a good day.
Before You Go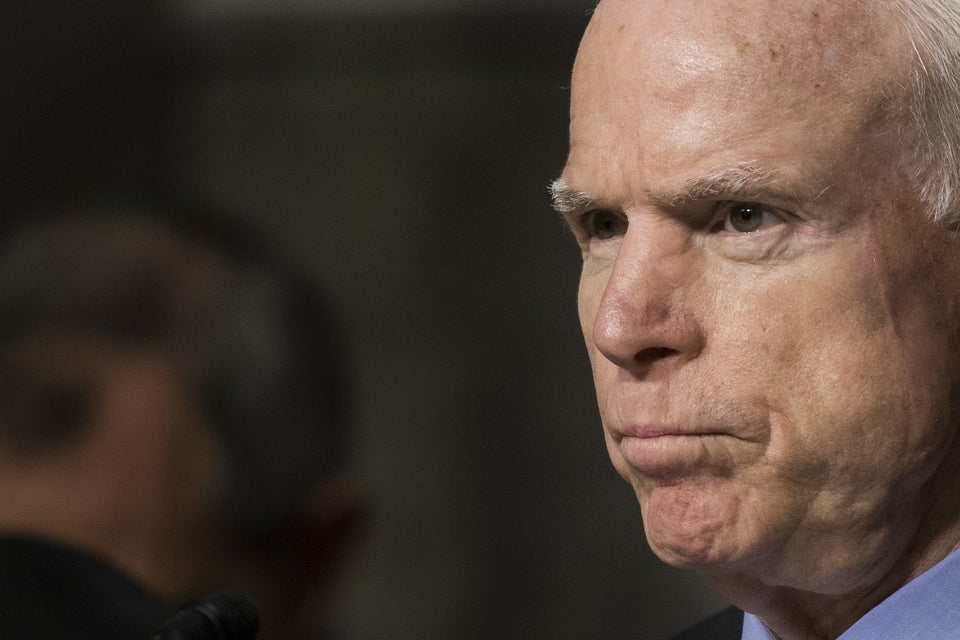 Republicans Who Have Withdrawn Their Support For Donald Trump
Popular in the Community