WASHINGTON -- The race for the Republican presidential nomination came to a head Wednesday as outsider candidates who have surged in the polls since the first GOP debate last month hurled personal insults at each other.
In an interview with Rolling Stone magazine published on Wednesday, current GOP frontrunner Donald Trump was quoted remarking about the appearance of former Hewlett-Packard CEO Carly Fiorina, the only woman in the Republican field, when she appeared on his television set.
"Look at that face!" the real estate mogul said. "Would anyone vote for that? Can you imagine that, the face of our next president?!"
Asked to respond to Trump late Wednesday by Fox News' Megyn Kelly, who was the target of another controversial remark by Trump, Fiorina said, "Maybe, just maybe, I'm getting under his skin a little bit because I am climbing in the polls."
Trump brushed the whole thing off in an interview with Fox News on Thursday morning, explaining that he was speaking in a "jocular manner." He further claimed that he was referring to Fiorina's "persona" rather than her appearance.
"Probably I did say something like that about Carly," Trump said. "I'm talking about persona. I'm not talking about look."
GOP presidential candidate and Wisconsin Gov. Scott Walker reacted to Trump's comments Thursday, calling them "plain inappropriate and wrong. It's time for these shameless attacks to end."
But Trump, who leads the pack with 32 percent support in a new CNN national poll of Republican voters, got a taste of his own medicine from an unlikely, and usually more soft-spoken, rival in the race.
When a reporter asked famed neurosurgeon Ben Carson, who currently stands in second place, where he differs from Trump on Wednesday, Carson responded by questioning Trump's faith.
"Probably the biggest thing -- I've realized where my success has come from and I don't in any way deny my faith in God," Carson said at a campaign event in Anaheim, California.
"By humility and the fear of the Lord are riches and honor and life and that's a very big part of who I am. I don't get that impression with him," he added of Trump. "Maybe I'm wrong, but I don't get that."
The real estate mogul responded via his favorite medium, Twitter:
In fact, according to a Monmouth University poll released earlier this month, Carson has replaced Trump as the Republican presidential candidate of choice among evangelical voters in Iowa. He leads the businessman 29 percent to 23 percent.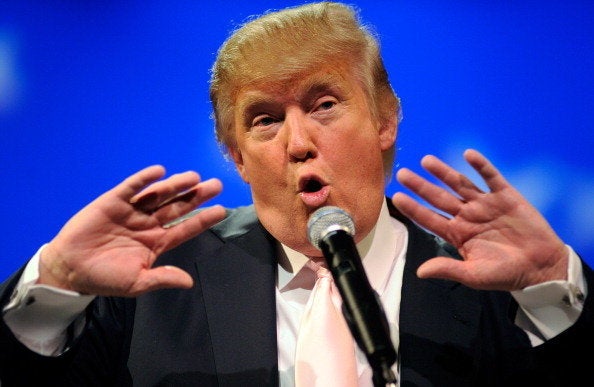 The Faces of Donald Trump
Popular in the Community