Sen. Bernie Sanders (I-Vt) said he will pursue new laws to ensure that President-elect Donald Trump's lofty campaign trail promises to keep U.S. factory jobs in the country come to pass.
"I will soon be introducing legislation to make sure that Donald Trump keeps his promise to prevent the outsourcing of American jobs," Sanders said in a statement Saturday. "For the sake of American workers, this is a promise that cannot and must not be broken."
In his announcement for the forthcoming Outsourcing Prevention Act, Sanders seized on Trump's oft-repeated campaign pledge to stop Fortune 500 company United Technologies from shipping 2,100 jobs to Mexico.
In February, the company's announcement of forthcoming layoffs went viral. A secretly made recording of the meeting shows workers for Carrier, United Technologies' rooftop air conditioning division, jeering as they learn their operations in Indianapolis and Huntington, Indiana, are headed to Mexico.
Carrier's unionized workers and earn between $15 to $26 an hour; workers in the company's new plant in Monterrey, Mexico, would earn that much in a day, the New York Times reports.
Trump invoked Carrier's story throughout his campaign, both to show his commitment to the interests of working-class voters and to blast trade deals like NAFTA. He promised that, as president, he would convince United Technology bosses to remain in the U.S. or else slap the company with a 35 percent tax.
Sanders on Saturday said that Trump should use defense contracts held by United Technologies ― which has security system and aerospace divisions ― as leverage.
"I call on Mr. Trump to make it clear to the CEO of United Technologies that if his firm wants to receive another defense contract from the taxpayers of this country, it must not move these plants to Mexico," Sanders said.
In an outline of the Outsourcing Prevention Act, Sanders said the law would bar companies that ship jobs overseas from enjoying federal contracts, tax breaks, grants or loans; require clawbacks of federal perks; levy a tax that "would be equal to the amount of savings achieved by outsourcing jobs or 35 percent of its profits, whichever is higher" and prevent executives of companies that offshore jobs from drawing bonuses, stock options or "golden parachutes."
"We need to send a very loud and very clear message to corporate America: The era of outsourcing is over," Sanders said in his statement. "Instead of offshoring jobs, the time has come for you to start bringing good-paying jobs back to the United States of America."
Carrier's move is set to start in mid-2017.
Two days before Sanders' announcement, Trump said he was "making progress" with a deal to get Carrier to stay put. In response, Carrier said it had talked to Trump's team but had "nothing to announce at this time."
Support HuffPost
The Stakes Have Never Been Higher
Before You Go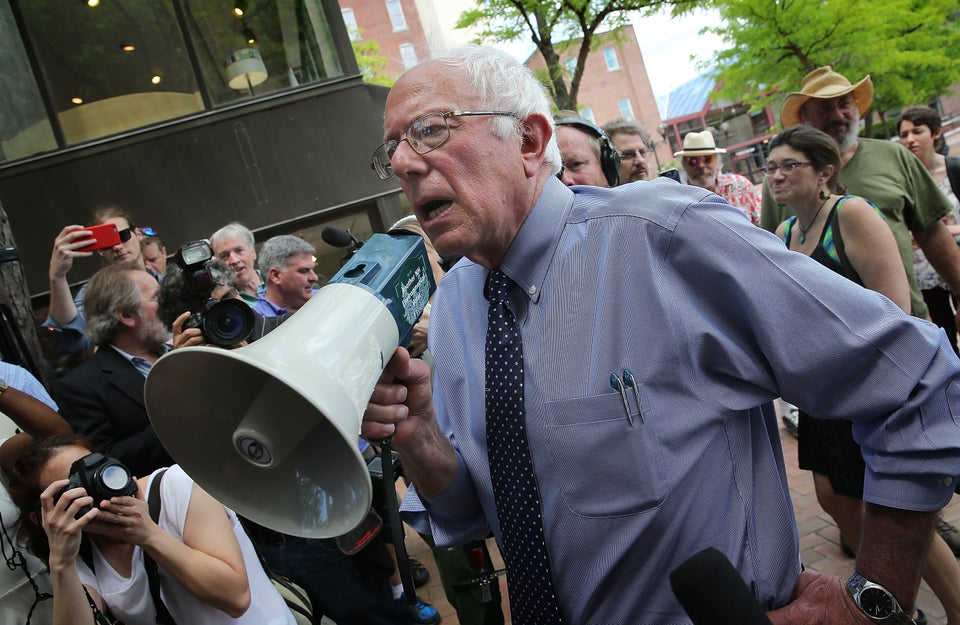 Bernie Sanders' Most Interesting Quotes
Popular in the Community