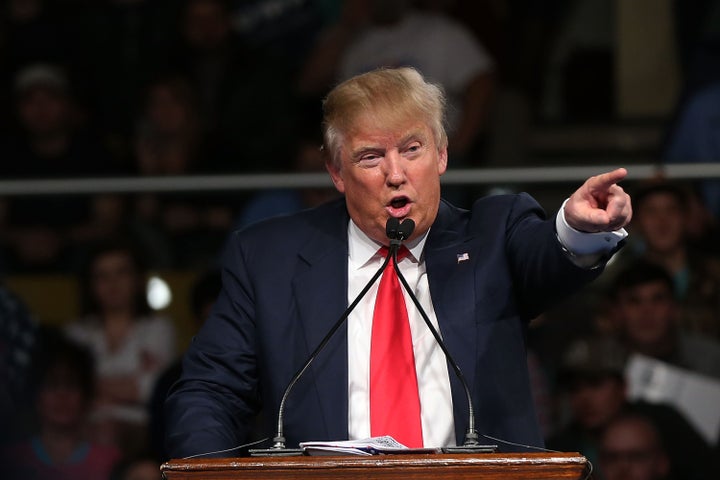 Rapists. Thugs. Killers. Wild criminals. Muggers. Murderers. Crazed misfits.
No, these aren't words from Donald Trump's campaign speeches about Mexicans. They're Trump's tough talk from the late 1980s, directed at the wrongly convicted teenagers who became known as the Central Park Five -- and any criminal then roaming New York City streets.
Police -- and Trump -- zeroed in on the five teens.
"BRING BACK THE DEATH PENALTY. BRING BACK OUR POLICE!" Trump's ads declared in bold letters.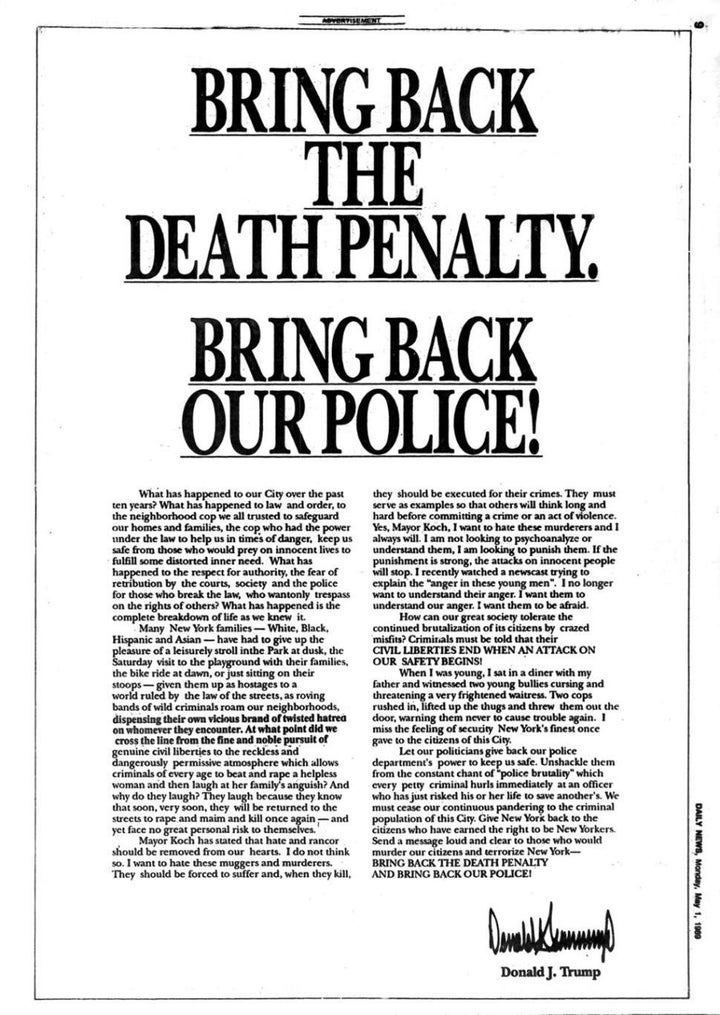 Trump appealed to then-Mayor Ed Koch for a city without "the constant chant of 'police brutality.'" He wanted death for anyone who looked, acted or sounded like the Central Park Five.
"They should be forced to suffer and, when they kill, they should be executed for their crimes," he wrote. "I want to hate these murderers and I always will … I no longer want to understand their anger. I want them to be afraid."
Even then, Trump was known as an instigator who had the power to influence residents of a city reeling from rampant poverty, crime and drug use. The Guardian this week published a report on his campaign at the time to bring back the death penalty in New York so the Central Park Five could be executed.
The teens were convicted, based on flimsy evidence and confessions they said were coerced. The convictions were vacated years later when the real rapist admitted attacking the jogger and his DNA was matched to the crime. The city paid millions to the teens to settle their lawsuits.
Support HuffPost
The Stakes Have Never Been Higher
Popular in the Community