"I think what terrorism is, is the use of violence to incite terror and fear, and of course it was terrorism," McMaster said Sunday, when asked by NBC's Chuck Todd whether he would classify the violence, created by white nationalist groups, as "domestic terrorism."
"Certainly, we can confidently call it a form of terrorism," he added.
McMaster and other Trump aides defended the president's response on the Sunday political talk shows.
When ABC's George Stephanopoulos asked whether Trump's statement was a form of "moral equivalence," McMaster disagreed.
"Not to me," he said. "I think the president was very clear."
"When he condemned bigotry on all sides, that includes white supremacists and neo-Nazis," McMaster said on NBC. "I think it's clear, and I know it's clear, in his mind, and ought to be clear to all Americans."
Trump's homeland security adviser, Thomas Bossert, echoed the president, suggesting to CNN's Jake Tapper that "both sides" were "looking for trouble." When Tapper pointed out the problem in blaming "both sides," Bossert accused him of "making this issue a little bit distorted."
The homeland security adviser finally condemned the white nationalist groups only after Tapper pressed him.
"OK, well, I think you've belabored it, so let me say, I condemn white supremacists and racists and white Nazi groups and all the other groups that espouse this kind of hatred and exclusion," he said.
But former communications director Anthony Scaramucci broke from Trump, saying the president's response was ill-advised and agreed with McMaster that the violence constituted terrorism.
"I wouldn't have recommended that statement. I think he needed to be much harsher relating to the white supremacists," Scaramucci said on ABC's "This Week." "I applaud General McMaster for calling it out for what it is. It's actually terrorism, and whether it's domestic or international terrorism, with the moral authority of the presidency, you have to call that stuff out."
Before You Go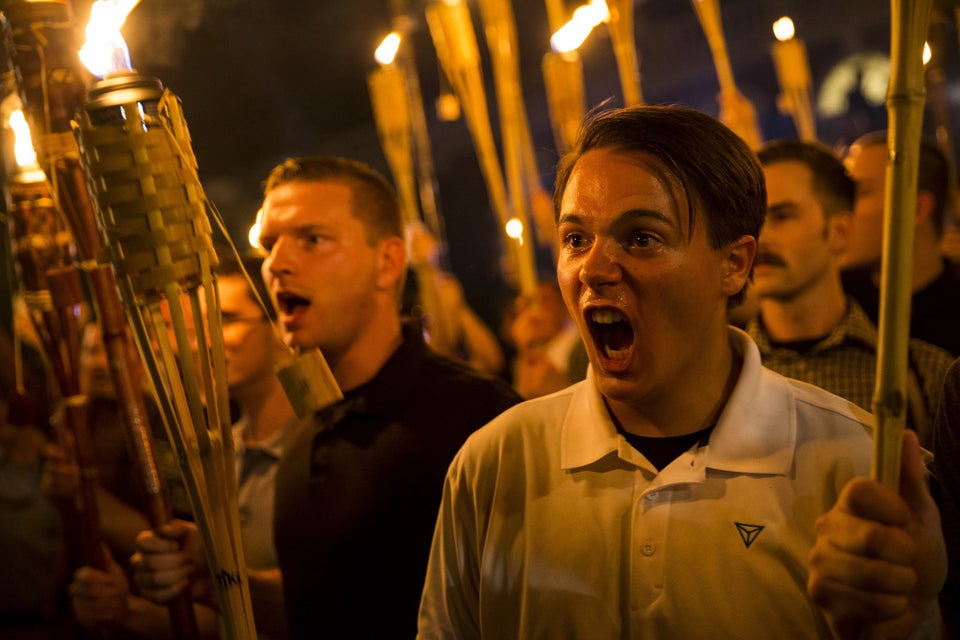 Clashes In Charlottesville
Popular in the Community