"I was sitting at the table," Trump recalled to Fox Business Network host Maria Bartiromo, "We had finished dinner. We're now having dessert. And we had the most beautiful piece of chocolate cake that you've ever seen, and President Xi was enjoying it."
Trump then misspoke, saying that he bombed Iraq before Bartiromo corrected him with a reminder that it was Syria.
"So what happens is, I said, 'We've just launched 59 missiles heading to Iraq and I wanted you to know this.' And he was eating his cake. And he was silent."
Perhaps too much has already been said about how ridiculous it is that Trump remembered more about the cake served at his Mar-a-Lago estate than the country he bombed. We've all been forgetful one time or another, even if not about where we launched 59 Tomahawk cruise missiles just a few days ago.
But the thing is, Trump's actually had a much more "beautiful" chocolate cake in the past. In comparison, this new piece of dessert shouldn't have been anything to write home about, let alone fixate on while discussing his recent strike of a Syrian air base.
As The New York Times reported in 1996, Trump celebrated his 50th birthday with the most ridiculous beautiful cake of all time.
The celebration was unforgettably classy:
Then, as the Superman movie theme began to play, the cake was wheeled onto the stage ― with all of Mr. Trump's buildings on it, and a sugar figure of Mr. Trump, dressed like Superman with a money sign on his chest. Ms. Kitt sang "Happy Birthday," and 600 gold balloons cascaded from the ceiling.
Here's Trump blowing out the candles on his "super" cake.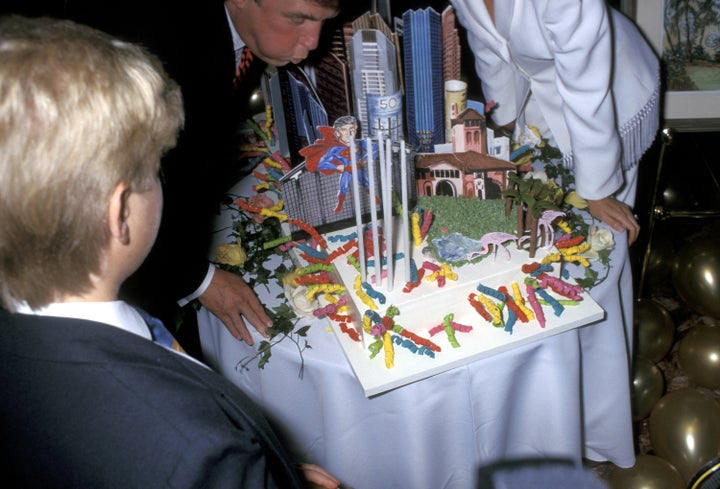 Here's a slightly better view of the magnificent cake Trump really threw under the bus by calling his recent piece of cake "the most beautiful."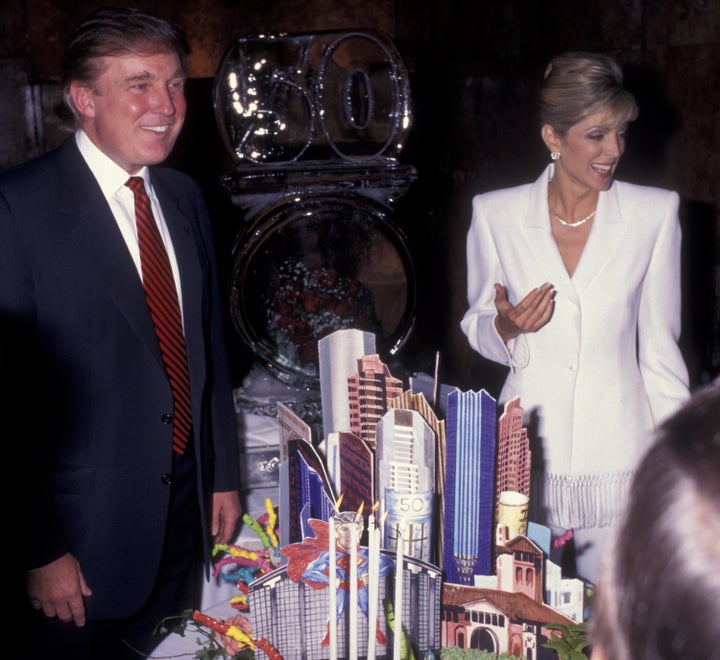 Here's Trump eating the 1996 chocolate cake, in what apparently was not a memorable experience.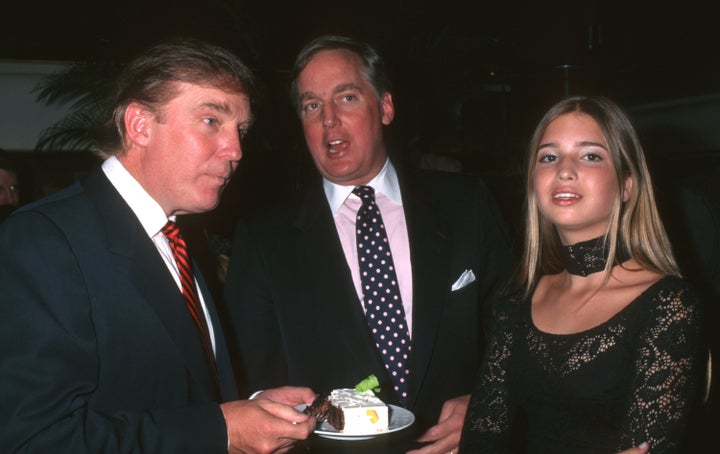 Watch the Fox Business Network interview yourself and determine whether it was unfair of Trump to claim his new piece of chocolate cake was the best he ever had.
Before You Go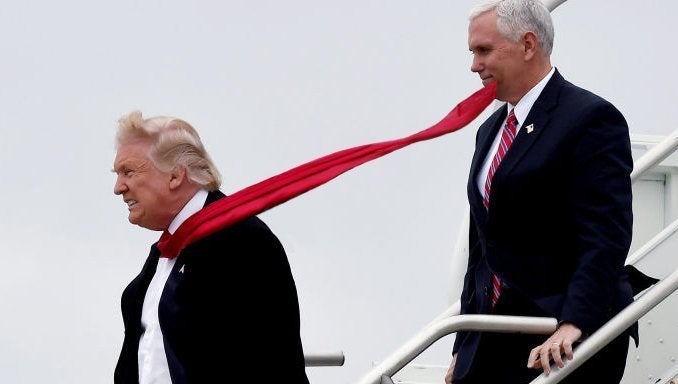 Trump's Ties
Popular in the Community