New Jersey Gov. Chris Christie (R), once a rival to presumptive Republican presidential nominee Donald Trump, has emerged as a contender to become Trump's vice presidential running mate.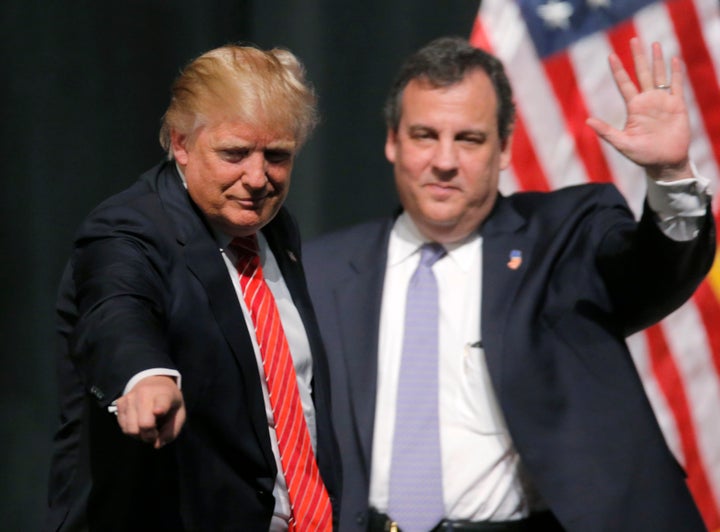 As Trump has caused controversy after controversy, Christie has become one of his strongest defenders. When the real estate mogul launched a series of racist attacks against a federal judge, Christie immediately intervened by arguing that Trump was not racist.
Within Trump's campaign, Christie has taken on an influential role, leading the transition team that is planning a potential Trump administration. He is reportedly helping Trump secure donations from prominent GOP donors, who so far have been reluctant to back Trump, and has reached out to his fellow GOP governors to encourage them to support the real estate mogul.
Christie's now steadfast support of Trump has also been the subject of mockery. During one of his first appearances with Trump, people on social media commented that Christie looked like a hostage.
"I don't know what I was supposed to be doing," Christie said in response. "I was standing there listening to him. All these armchair psychiatrists should give it a break. ... He was answering questions from the national press corps, and I was listening. This is part of the hysteria of the people who oppose my Trump endorsement. They want to read anything into it that can be negative."
"So no, I wasn't being held hostage," he added. "No, I wasn't sitting up there thinking, 'Oh my God, what have I done?'"
More recently, Christie had to deny that he is Trump's "manservant," following reports earlier this month that he was seen picking up Trump's McDonald's order.
Trump is expected to announce his vice presidential pick at the GOP convention in Cleveland next month.
In addition to Christie, former House Speaker Newt Gingrich (R-Ga.) also is a strong contender to be Trump's running mate. Gingrich, like Christie, has defended Trump, arguing on Sunday that Trump's tendency to eschew facts and take inconsistent policy positions are signs that he is "evolving" as a candidate.
Calling all HuffPost superfans!
Sign up for membership to become a founding member and help shape HuffPost's next chapter
BEFORE YOU GO
PHOTO GALLERY
Potential Trump VP Picks