WASHINGTON ― It's no secret that Donald Trump hasn't exactly been a choirboy during his presidential campaign.
But those who attended the Values Voter Summit, the annual gathering of religious conservatives where Trump spoke on Friday, were willing to look past those actions. While they acknowledged that Trump hasn't exactly been a saint, they said they were willing to forgive him.
"I know that Donald Trump may not be Jesus Christ but he's a lot better option for me than Hillary Clinton is," attendee Hannah Holt told The Huffington Post. Holt added that Trump's behavior "should bother anyone," but that Democratic candidate Clinton wasn't perfect either.
"I mean, your husband was on a public stage in a public forum as one of the leaders of this entire world and was fooling around. Neither candidate is a good option in that area," she said.
In his remarks on Friday, Trump spoke about the power of religion to bring people together, but he did not talk about his own faith. He even bragged about how many evangelicals had supported him in the Republican primary.
"All across the nation, a lot of people said: 'I wonder if Donald will get the evangelicals?' I got the evangelicals. I'm going to make it up to you too, you watch," he said. "There are no more decent, devoted, or selfless people than our Christian brothers and sisters here in the United States."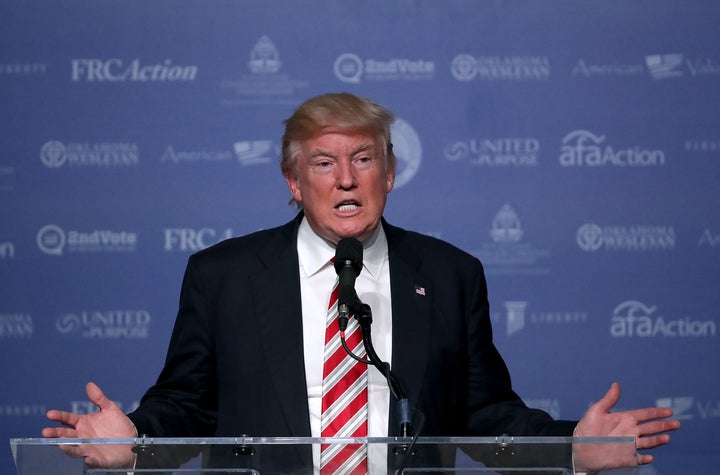 Many attendees admitted that they were uncomfortable with Trump's boasting.
"As far as his values and morals go, we're all a little bit iffy about it because you know he's said some things that are kind of on the line. He is technically a conservative but he says thing a lot of the time that we don't agree with," Mitsy Cardoso said.
For some, Trump's boastfulness and his other flaws simply humanize him.
"The thing I appreciate is that even though he has a life that I don't necessarily agree with and I hope I'd make better choices, I think it tells everybody a story that all of us make mistakes, we're not perfect," Joe Tegerdine said.
Heidi Pezdek, who came to the summit from Indiana, said that while Trump's actions did "not reflect Christian values," she believed recently he had changed and was becoming more Christian.
"We are not looking for a perfect candidate. We're looking for a candidate that takes good counsel and has strong leadership skills," she said. "We're not looking for a pastor or a perfect person and as Christians, we all know that we're all works of progress."
Clinton is a Methodist and has spoken about how her youth minister got her involved in public service. Trump has questioned whether his Democratic rival really is Christian.
Joseph Guagliardi, a student at Liberty University, admitted that Trump didn't display Christian values. "As far as Christian values go, I'm not really sure where he's at with that, but basically for me, I'm just seeing more of His values in him than I do in Hillary," he added.
Forgiving Trump is something that Christianity encourages, Nancy Elliott said.
"The great thing about Christianity, it's about forgiveness and when a person recognizes that the path they're on is wrong, has been wrong, they change that direction and I think God forgives them and I think we have to too," she said. Elliott added that she was fine with Trump's bragging about constructing the most beautiful hotels and buildings because "that's probably just truth. Is there a problem telling truth?"
But it's not clear how much exactly the businessman wants to be forgiven. Asked last year if he had ever asked God for forgiveness, Trump said he wasn't sure if he had.
"I just go on and try to do a better job from there," Trump told Frank Luntz last year. "If I do something wrong, I think, I just try and make it right. I don't bring God into that picture. I don't." Trump did recently say on the campaign trail that he had regrets, but declined to get into specifics.
While attendees were willing to give Trump's faith the benefit of the doubt when it came to his religion, they applied a different standard to President Barack Obama, whom they said didn't act like he was a Christian.
"I do not believe he's shown signs of Christianity. He is so in the tank with Planned Parenthood that kills babies, I find it hard to believe that is very inconsistent, murder babies. I don't see the fruits of Christianity in him," Elliott said. "He may be, I hope he is. I have no ill towards the man, but he doesn't show the roots of a believer." Asked whether Obama is a Muslim, as Trump has suggested, Elliott said she didn't know.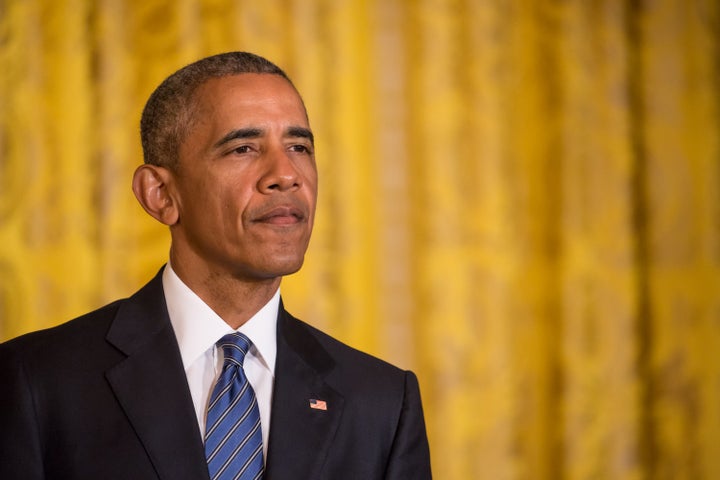 "He states he is, but we look at people by the fruit that they portray," Pezdek said. "So, I'm still looking for the fruit that bears that statement out."
The GOP nominee shares in his 2004 book, Trump: Think Like a Billionaire: Everything You Need to Know About Success, Real Estate, and Life, some of his thoughts on God using descriptive language that is unmistakably Trumpian.
"I do not think I am God. I believe in God. If God ever wanted an apartment in Trump Tower, I would immediately offer my best luxury suite at a very special price," he writes. "I believe God is everywhere and in all of us, and I want every decision I make to reflect well on me when it's time to go to the big boardroom in the sky. When I get permanently fired by the ultimate boss, I want the elevator to go up, not down."
To Samuel Stover, the passage from Trump's book shows a misunderstanding of God.
"I definitely think he lacks the perception of how powerful God is in some ways," Stover said. "You know that he's just somebody that we're offering, oh you can have a suite. But he's someone we offer our lives to and as a Christian, that's what we choose to do. It's a life commitment."
Still, he said, Trump had a point.
"If an apartment suite is the best that I have for God, then that's what I'd like to give him."
Before You Go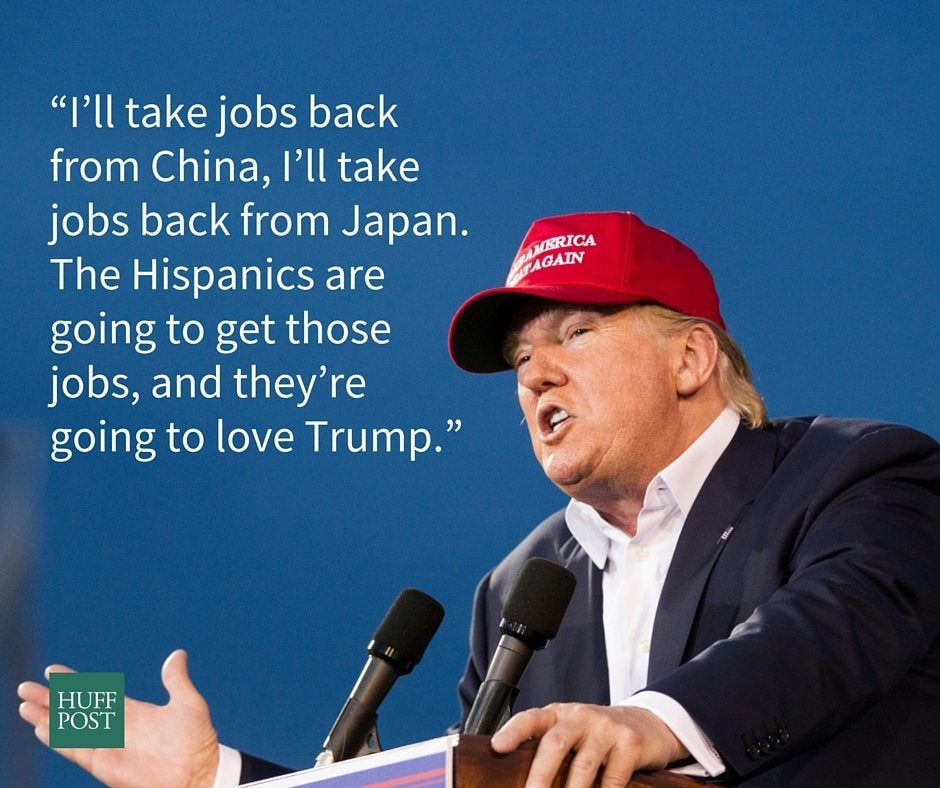 9 Other Absurd Things Donald Trump Has Said About Latinos
Popular in the Community