PELLA, Iowa -- Republican Sen. Chuck Grassley took the stage at a Donald Trump rally Saturday, but the senior senator from Iowa didn't go so far to endorse the billionaire. Instead, he encouraged Iowa Republicans to go out and caucus.
"We have an opportunity to make America great again," Grassley said, echoing Trump's campaign slogan.
Grassley has made it clear in the past that he won't be making any endorsements ahead of the Iowa caucuses but said he "appreciates Trump's support" and is excited to see so many large crowds at campaign events around Iowa. Grassley's appearance at Trump's rally could signify that establishment Republicans realize they can no longer ignore the business mogul's momentum.
"We've go to keep up this energy that's shown here today and many other places around Iowa," Grassley said as the crowd applauded.
As the 82-year-old senator entered Dowstra Auditorium at Central College, reporters shouted questions, asking if he would make an endorsement.
"I am here because I want to beat Hillary," Grassley responded.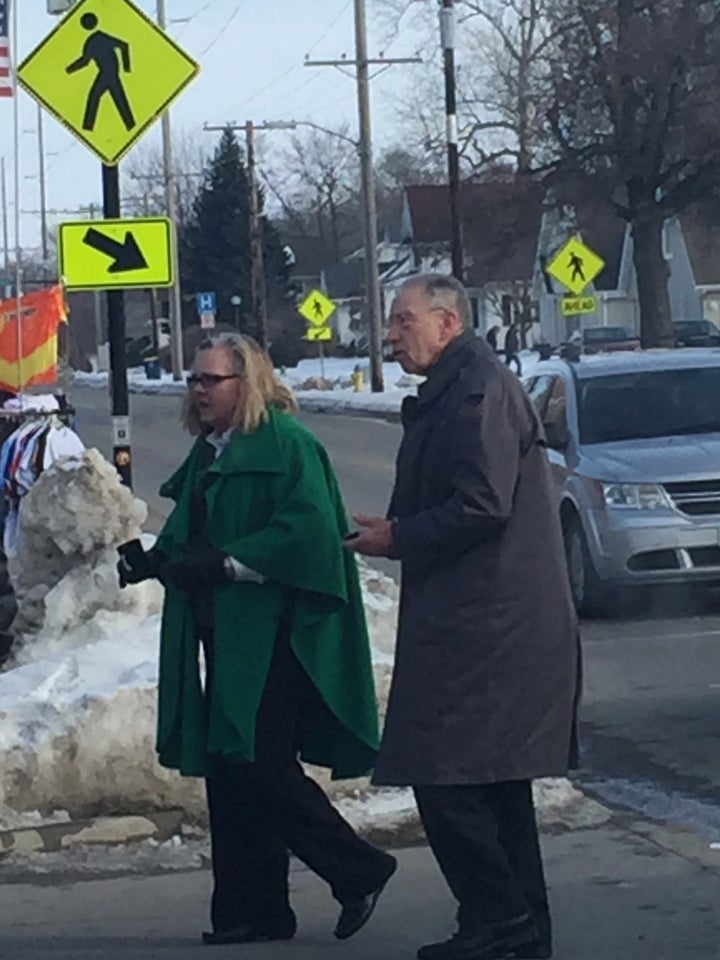 The senator went on to criticize President Barack Obama, Hillary Clinton and Bernie Sanders.
"We need a new commander and chief and that obviously is not Hillary," Grassley said. "When you deal with a president that says 'I have a phone and a pen and it doesn't really matter that there is a Congress,' it really doesn't matter there is a Constitution... We've got a president who is out of control and a government that can soon be out of control."
As Grassley appeared at Trump's rally in Pella, rival Sen. Ted Cruz (R-Texas) was traveling to visit Grassley's hometown of New Hartford, two hours away.
PHOTO GALLERY
Trump on the Campaign Trail
Calling all HuffPost superfans!
Sign up for membership to become a founding member and help shape HuffPost's next chapter