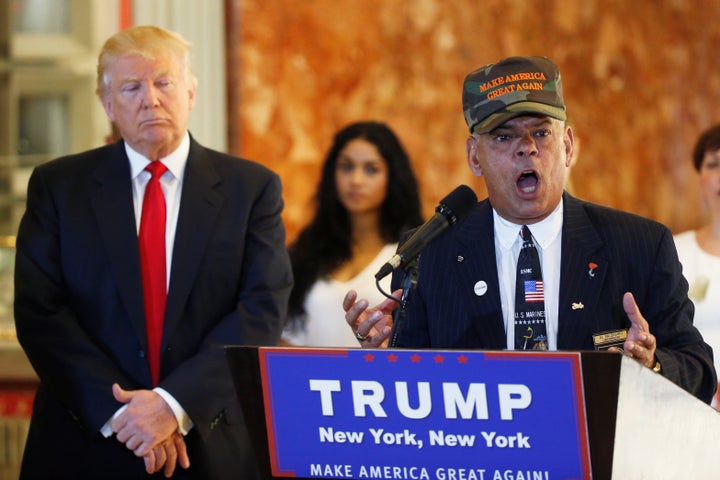 This would be a lot more convincing if the campaign didn't still count as an adviser an individual who has actually called for Clinton to be executed.
In the midst of the Republican National Convention, Al Baldasaro, a New Hampshire state representative who advises Trump on veterans affairs, told a local radio show that Clinton deserved to face a firing squad for her handling of the consulate attack in Benghazi and her use of a private email server.
"She is a disgrace for the lies that she told those mothers about their children that got killed over there in Benghazi. She dropped the ball on over 400 emails requesting back-up security. Something's wrong there," he said. "Hillary Clinton should be put in the firing line and shot for treason."  
But the Trump campaign didn't seem bothered. Baldasaro wasn't dismissed from his post. In fact, Trump gave him a shoutout during a rally on Saturday. 
So while the Trump campaign now bends over backwards to clarify that the candidate wasn't actually suggesting that Clinton be physically harmed, it continues to elevate someone who did just that, and who did so unapologetically.
REAL LIFE. REAL NEWS. REAL VOICES.
Help us tell more of the stories that matter from voices that too often remain unheard.