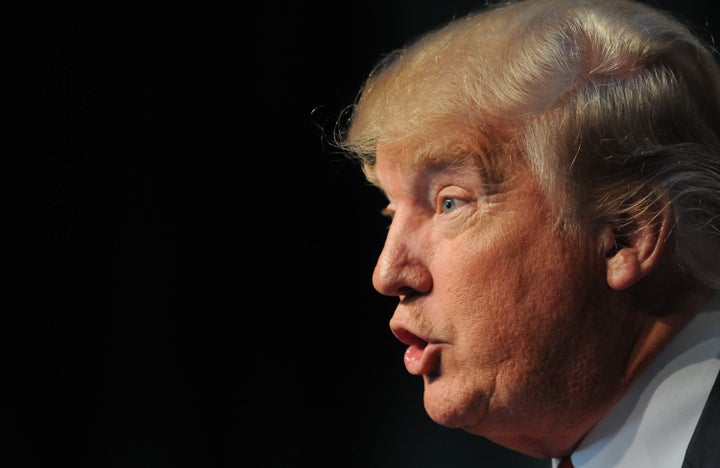 WASHINGTON -- GOP presidential front-runner Donald Trump on Tuesday threatened to take legal action against the economically conservative group Club for Growth if it does not stop running a pair of television ads that criticize him.
The ads, which are backed by $1 million, went up last week in the early caucus state of Iowa. They highlight Trump's previous liberal positions and allege that "he's really just playing us for chumps."
Alan Garten, Trump's general counsel, addressed a letter to Club for Growth President David McIntosh calling the ads "completely disingenuous" and "replete with outright lies, false, defamatory and destructive statements and downright fabrications which you fully know to be untrue." Garten also pushed back on the group's claim that Trump supports raising taxes, saying the ad's source material actually dates back to 15 years ago.
"Mr. Trump does not support higher taxes. This is the very definition of libel," he added, before noting that Trump would, conveniently, release his own tax plan next week.
Club for Growth responded in a statement Tuesday afternoon, making clear it wouldn't back down.
"Tough guy Donald Trump starts whining when his liberal record is revealed," McIntosh said. "Trump's own statements prove that our ads are accurate. They will continue to run.  We suggest that Donald grow up, stop whining, and try to defend his liberal record."
The spat is just the latest development in Trump's ongoing feud with Club for Growth. After the group urged in June that Trump be excluded from the presidential debates, he retaliated by revealing that it had recently asked him for a donation of $1 million.
Last month, the candidate delivered on his promise of legal action against a different adversary when he sued celebrity chef Jose Andres, who pulled out of a contract to work at Trump's planned hotel in Washington, D.C. 
This story has been updated to include a statement from Club for Growth.
Calling all HuffPost superfans!
Sign up for membership to become a founding member and help shape HuffPost's next chapter