President Donald Trump blasted CNN as "FAKE NEWS" Tuesday after three of the network's most seasoned journalists resigned over their involvement in a recently retracted story.
Trump attacked CNN and other media outlets in a torrent of tweets following the network's acceptance of the journalists' resignations Monday over the Russia-related story.
The president also retweeted a doctored image of CNN's logo remade into "FNN," or "Fake News Network."
The veteran reporters and editors ― Thomas Frank, Lex Haris and Eric Lichtblau ― submitted their resignations Monday morning after CNN retracted and apologized for a story on Friday that linked a member of Trump's transition team to Russian-related federal investigations.
The article alleged Anthony Scaramucci, a financier and close ally of Trump, was tied to a Russian investment fund allegedly being investigated by the Senate Intelligence Committee. The article was removed from the site and replaced with an editor's note stating that the story "did not meet CNN's editorial standards."
On June 22, 2017, CNN.com published a story connecting Anthony Scaramucci with investigations into the Russian Direct Investment Fund.

That story did not meet CNN's editorial standards and has been retracted. Links to the story have been disabled. CNN apologizes to Mr. Scaramucci.
The retraction marked only the latest in a string of embarrassing incidents for the news network, including firing one of its TV hosts, Reza Aslan, for tweeting that Trump was a "piece of shit."
CNN's blunder was red meat for conservatives hell bent on accusing the "mainstream media" of fabricating stories, especially articles focused on federal investigations into alleged ties between Trump associates and Russian government officials.
In another tweet, Trump accused CNN of publishing other "phony" stories, though it's unclear to which pieces he was referring. He did go on to retweet "Fox & Friends," a TV show that has been notably soft on its coverage of the president, several times.
The president later lashed out several other media adversaries, tweeting that NBC, ABC and several other outlets were "fake news."
He also tweeted that CNN was "looking at big management changes" in light of the retraction and claimed the network's ratings were "way down." Trump didn't cite a source for his ratings claim, which differ from reports last month suggesting the network's ratings were surging.
CNN used facts to shut down Trump's ratings claims, tweeting in response Tuesday that the network just posted its most-watched second quarter in history.
Before You Go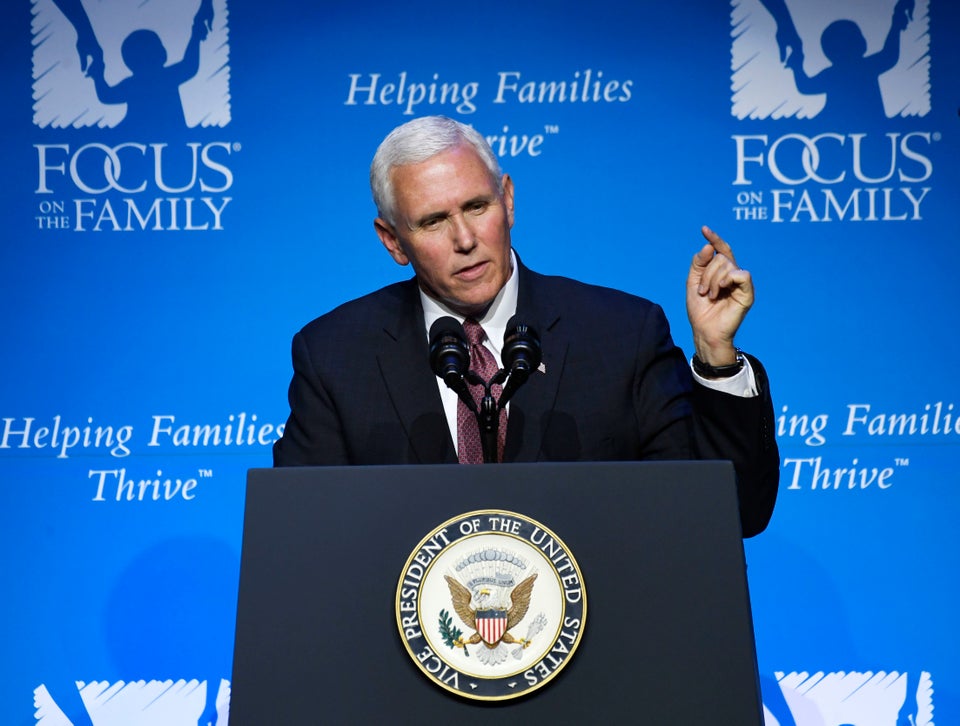 Trump Administration Members On SCOTUS Marriage Equality Decision
Popular in the Community