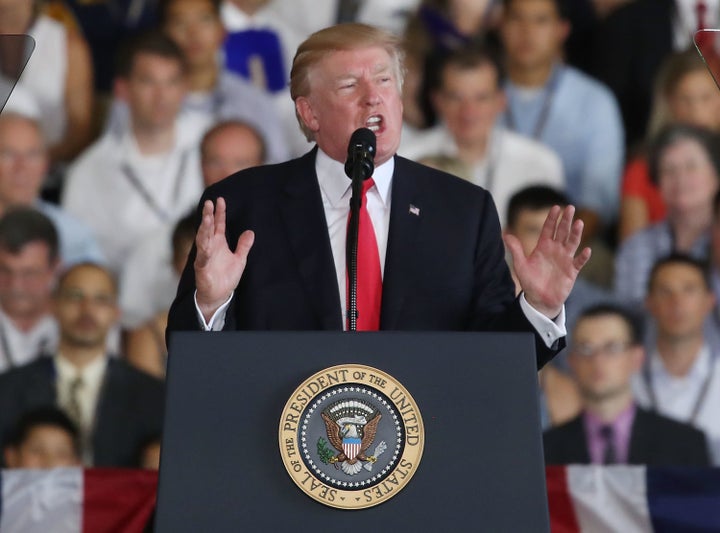 While presiding over the official commissioning ceremony for the USS Gerald Ford aircraft carrier in Norfolk, Virginia on Saturday, President Donald Trump took a moment to make a brief political request.
Trump urged the crowd of about 6,500 people, including uniformed naval officers, to call Congress and ask lawmakers to pass the budget, in which he seeks an additional $54 billion for defense spending in 2018.
"I don't mind getting a little hand, so call that congressman and call that senator and make sure you get it," he told the crowd, before plugging another item on his agenda. "And by the way, you can also call those senators to make sure you get health care."
Trump also blamed numerous military setbacks on the budget caps on government defense spending, put in place by the 2011 sequester agreement.
The remarks above begin at 5:30 in the video below.
His political requests to the crowd were strange for a naval commissioning ceremony.
As the Washington Post pointed out, Trump's request for help in pushing his agenda could have been perceived by the military members in attendance, whom he commands, as an order.
Trump's speech followed his early morning Twitter rant in which he claimed that U.S. presidents have the "complete power to pardon," in response to the Post's report speculating that Trump is considering pardons for his aides, family and potentially himself amid investigations into alleged ties between his campaign and Russia.
His series of tweets, which covered a number of topics, also included a call on Republican senators to vote to repeal and replace the Affordable Care Act, declaring it dead.
Watch Trump's full speech below.
Before You Go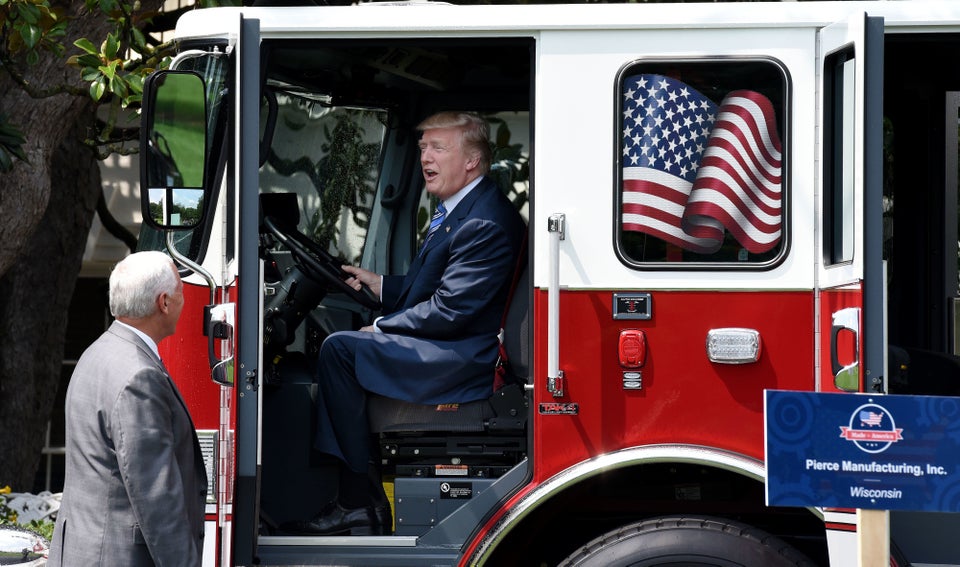 Trump's 'Made In America' Week
Popular in the Community