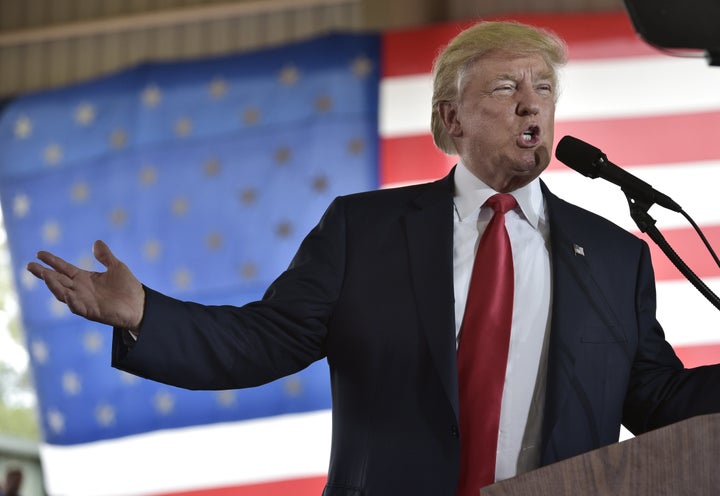 NEW YORK ― The Committee to Protect Journalists took a break Thursday from condemning media crackdowns in far flung dictatorships to highlight a threat in a country where press freedom is constitutionally enshrined.
"Donald Trump, through his words and actions as a candidate for president of the United States, has consistently betrayed First Amendment values," CPJ board chairman Sandra Mims Rowe wrote in a statement Thursday.
Trump's attacks on the press have already drawn comparisons to autocrats like Russian President Vladimir Putin and Turkish President Recep Tayyip Erdoğan. CPJ, as well as Reporters Without Borders, have voiced concerns in the past over his campaign barring press credentials to certain outlets.
But CPJ's board went further last week in passing a resolution that declares Trump "an unprecedented threat to the rights of journalists and to CPJ's ability to advocate for press freedom around the world."
While CPJ typically focuses its efforts on foreign countries where journalists are severely constrained and brutally targeted, the New York-based group has called out press freedom violations in the U.S., too. In 2013, CPJ issued a lengthy report on the chilling effect on investigative journalism in response to the Obama administration's crackdown on leaks.
Mims Rowe, a former top newspaper editor, cited Trump's blacklisting of news outlets, vilification of journalists, lawsuit threats and opening up libel laws as some of the factors motivating CPJ to take this unprecedented step.
"This is not about picking sides in an election," wrote Mims Rowe. "This is recognizing that a Trump presidency represents a threat to press freedom unknown in modern history."
Read the full statement here.
Related
Popular in the Community