President Donald Trump said he's "sad to see" Confederate statues and monuments being taken down around the United States.
According to USA Today, there are more than 700 Confederate monuments installed in public areas across 31 states. Washington, D.C.; Lexington, Kentucky; Memphis, Tennessee; Birmingham, Alabama; and other places are taking steps to remove their monuments.
Baltimore quietly removed its remaining Confederate monuments Tuesday night in the wake of the Charlottesville incident. On Monday night, protesters tore down a Confederate monument in Durham, North Carolina.
"You really do have to ask yourself, where does it stop?" Trump asked.
His tweets on the issue came after White House chief strategist Steve Bannon told The New York Times he thought Trump could win a battle with "the left" over the statues, arguing Trump's rhetoric "connects with the American people about their history, culture and traditions."
"The race-identity politics of the left wants to say it's all racist," Bannon said. "Just give me more. Tear down more statues. Say the revolution is coming. I can't get enough of it."
Before You Go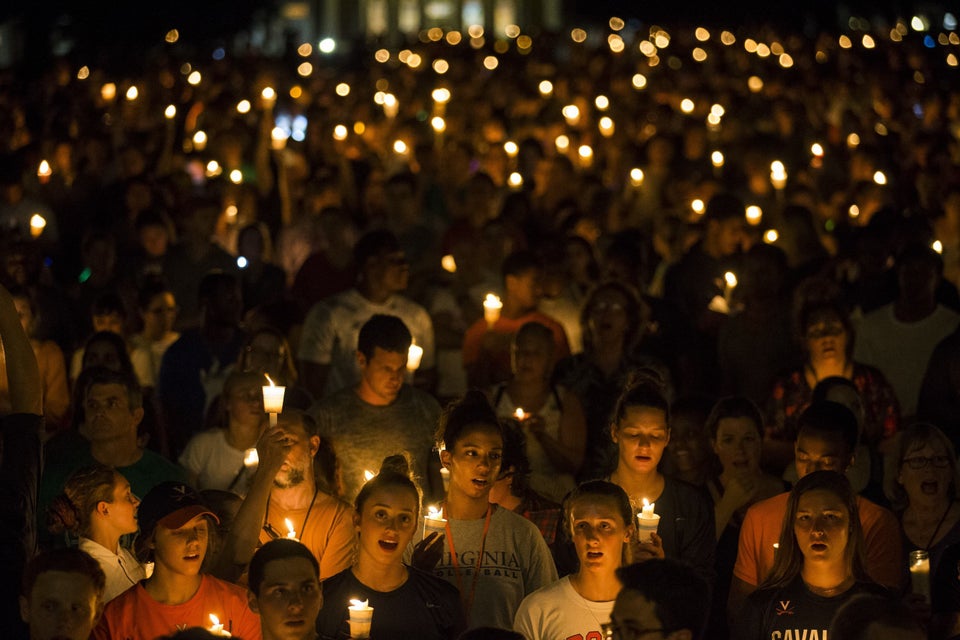 Candlelight Vigil At UVA
Popular in the Community