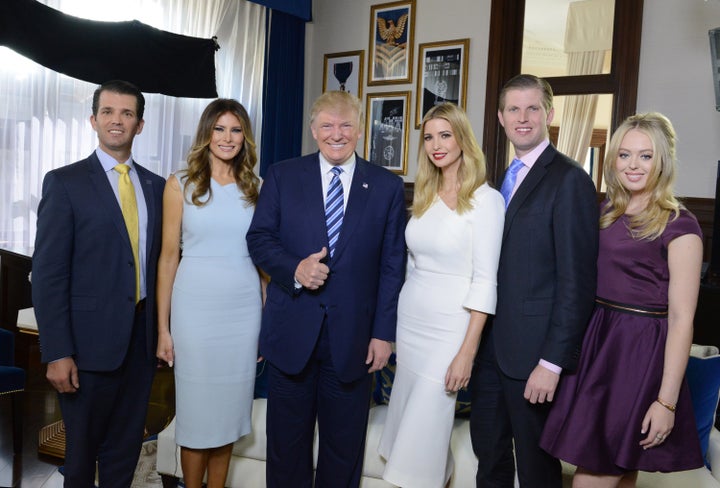 President-elect Donald Trump has promised on Twitter to remove himself from his business dealings to avoid a conflict of interest but has not mentioned any intention to sell his companies. That plan seems to satisfy most Americans, a new Bloomberg poll indicates.
By and large, Americans say it's necessary for Trump to choose between being president and being a businessman. But 69 percent think asking him to sell his businesses goes too far.
Only 26 percent of those surveyed think he needs to sell his companies to eliminate a conflict of interest.
Trump is expected to announce details on how he plans to separate his business dealings from his job as president on Dec. 15.
According to The Washington Post, Trump owns or has a leadership role in 500 companies. Thirty percent of those companies have conducted business in 25 countries or more, CNN found.
Thus far he has indicated that he may transfer the company operations to his oldest children, Donald Jr., Ivanka and Eric. All three are also among those leading his presidential transition team.
Ethics experts have expressed concern that transferring power to his kids is not enough and have called for Trump to sell his businesses in order to eliminate any conflict of interest that could arise.
Federal law does not require Trump to sell his companies. But under guidance from the Office of Legal Counsel, presidents historically have abided by the spirit of the Constitution's Emoluments Clause, which exists to protect elected officials from influence by foreign governments. Short of an actual lawsuit to enforce the clause, ethics experts have said the only way to punish presidents who violate it would be impeachment.
Bloomberg surveyed 999 Americans via live interviewers who reached respondents on landlines and cellphones Dec. 2-5.
Popular in the Community