Donald Trump responded to a tough interview of his daughter Ivanka by deriding the magazine and reporter who questioned her.
Cosmopolitan published an interview with Ivanka Trump on Wednesday in which reporter Prachi Gupta asked Trump about her father's disparaging comments about pregnancy in the workplace. She also pushed Trump, who is a close campaign adviser to her father, to explain why the paid parental leave plan the real estate mogul's daughter developed does not extend to men.
Speaking to Fox Business Network's Maria Bartiromo by phone on Friday morning, the Republican presidential nominee slammed Cosmopolitan and Gupta for the questions Ivanka Trump faced, even as he conceded he hadn't read it.
"I heard the person ― I haven't seen it ― but I heard the person was really rude," Trump said.
"She was like attacked by this rather non-intelligent reporter, really attacked viciously," Trump added. "And I said, 'Don't let it bother you.' I said, 'Welcome to the world of Trump.'"
Trump had stinging criticism for Cosmopolitan as well, calling it a "dying magazine."
Since the death of longtime magazine editor Helen Gurley Brown, "it has gone down hill," he said. "Now it is like a useless magazine, a worthless magazine."
Ivanka did the interview "because she thought the person was a nice person," Trump continued. "She did him a favor, because who wants to read it in Cosmo ― nobody wants to read it in Cosmopolitan magazine any more. She did it to be nice."
(Trump is apparently unaware that Gupta is a woman.)
Ivanka Trump has served as one of the Trump campaign's most effective surrogates, helping ease concerns about the Republican presidential nominee's long history of misogynist remarks. She is credited as the force behind her father's child care and paid maternity leave proposal.
But Cosmopolitan is the only media outlet so far to prevent her from hiding behind talking points when discussing the details of the proposal, according to an analysis by liberal watchdog Media Matters.
Earlier this week, HuffPost also reported that not all Trump hotels provide paid maternity leave, despite Ivanka's claims to the contrary.
Before You Go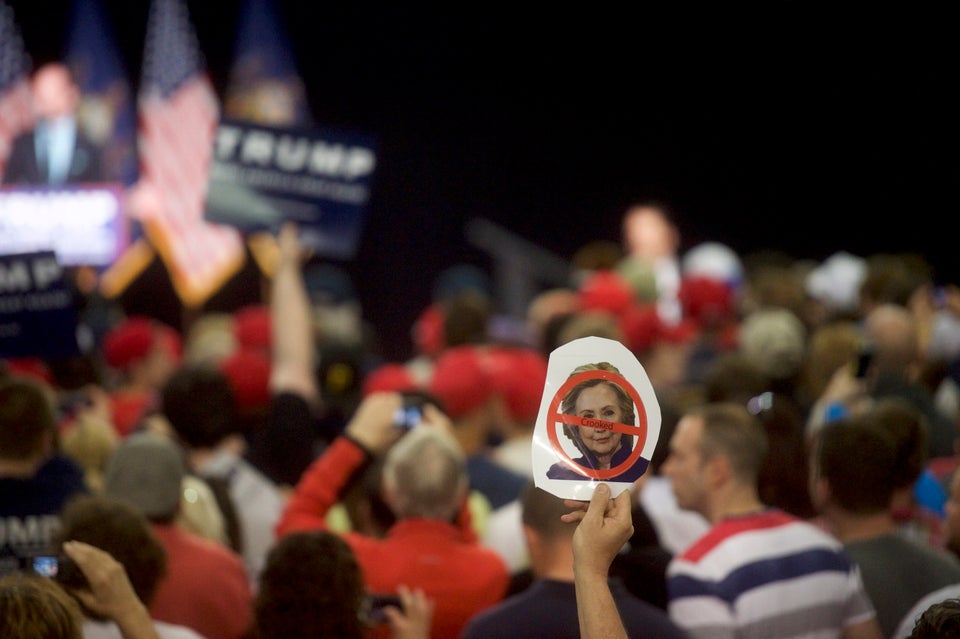 Donald Trump Is Name-Caller In Chief
Popular in the Community