During Monday night's first presidential debate at Hofstra University in New York, Trump could not help himself from repeatedly and condescendingly interrupting Hillary Clinton while she answered moderator Lester Holt's questions.
In the first 26 minutes of the debate alone, Vox noted that Trump had interrupted Clinton a whopping 25 times:
This incessant interrupting did not go unnoticed on Twitter:
Tonight Clinton became the first woman to ever stand on an American debate stage as a presidential nominee for a major political party. Add to that Clinton's long history of having her voice, smile and tone policed, and you have a slight picture of the sexist baggage she was walking onto tonight's debate stage with.
Women who want to circumvent these professional obstacles have to learn to play the game, and part of that game means dealing with the frustrating habits of one's male colleagues ― or in the case of a presidential race, one's political opponents. As Clinton well knows, in order to avoid having her words dismissed, she has to modulate the way she presents her ideas in a way that male candidates simply don't.
To Clinton's credit, she appeared unperturbed by Trump's attempts to verbally bulldoze over her. Each and every time, she kept speaking, often with a sly smile. Because as any professional woman knows, the best way to shut down a manterrupter is to simply refuse to acknowledge him.
In the hallowed words of Beyoncé: Boy, bye.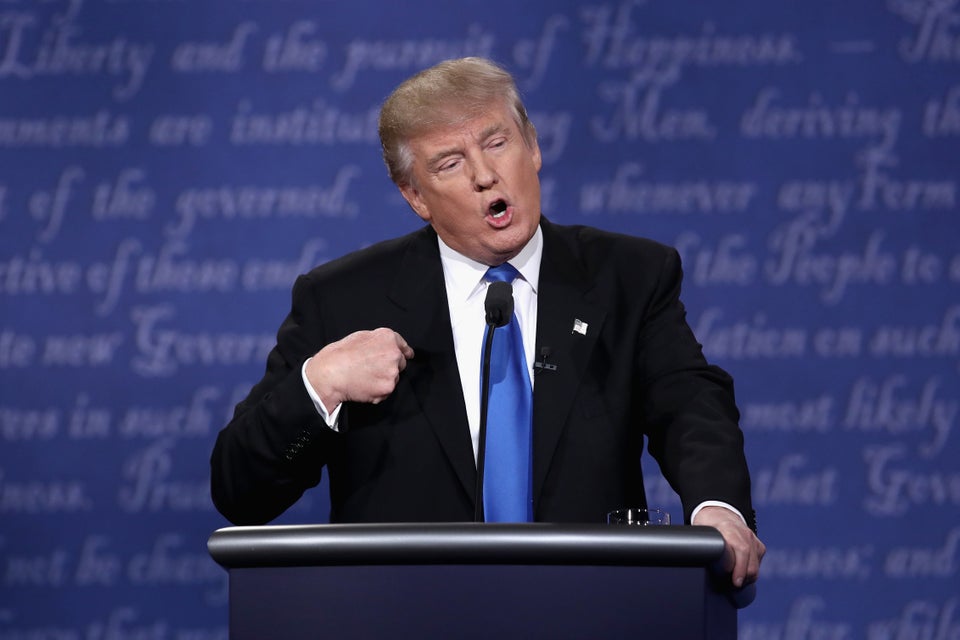 Trump And Clinton Face Off In First Debate But Whose Face Won?