Trump claimed it was wrongly reported that he called the media the "enemy of the people" last week, saying he'd actually called "fake news" the enemy. But he has branded such reputable media outlets as the The New York Times, CNN, NBC and others "fake news."
The president argued that the First Amendment gives him "the right to criticize fake news and criticize it strongly."
"[The media] say that we can't criticize their dishonest coverage because of the First Amendment," Trump said.
"I love the First Amendment. Nobody loves it better than me," he added.
The president's comments were likely a thinly veiled jab at CNN. The news outlet recently wrote that the FBI had rejected a White House request to dispute reports that Trump's campaign team had contacted Russian officials prior to the election.
Trump's war with the media is "going to get worse," Trump adviser Steve Bannon said Thursday at CPAC.
"Every day is going to be a fight," Bannon said.
Before You Go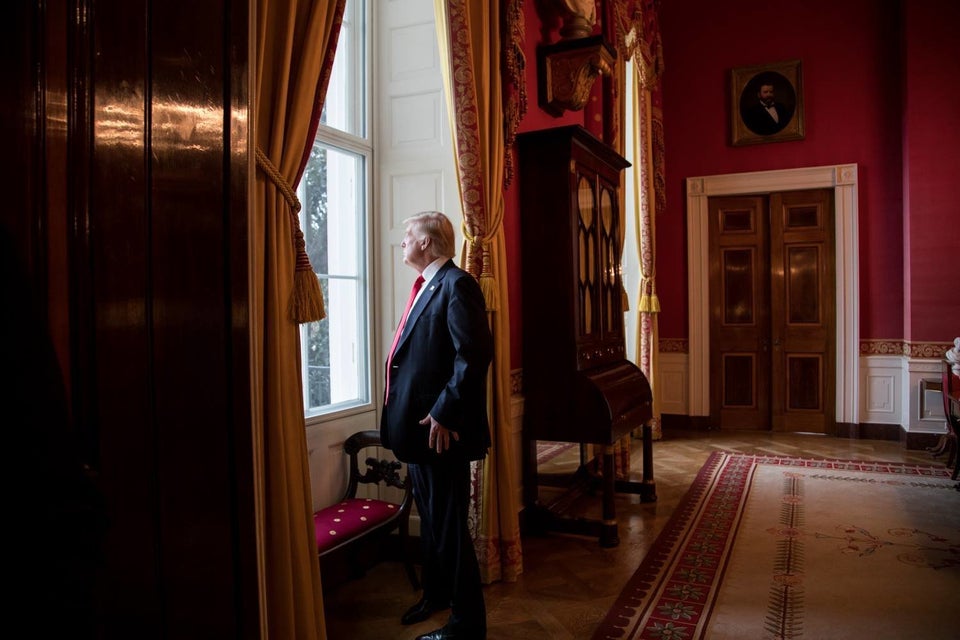 Trump's First 100 Days
Popular in the Community