NATIONAL HARBOR, Md. -- Real estate developer and reality TV host Donald Trump told a group of conservatives Friday that he questions whether President Barack Obama's birth certificate is real, resurrecting an old conspiracy theory that many Americans viewed as the low point of the 2008 presidential election.
Near the end of a speech before the Conservative Political Action Conference, Trump, a potential longshot 2016 presidential candidate, was asked about his years-long efforts to gain access to Obama's college records. But instead of sticking to the topic of the president's university transcripts, Trump took the opportunity to question, yet again, whether Obama was born in the United States.
"Hey look, [Obama] wrote a book when he was a young man and it said, 'born in Kenya, blah blah blah,'" Trump told the crowd. "I don't know where he was born."
Obama was born in Honolulu in 1961, as evidenced by his long-form birth certificate, available here. His mother, Ann Dunham, was a native of Kansas, and a father, Barack Obama, was a Kenyan citizen.
The White House released Obama's long-form birth certificate in 2011. On Friday, Donald Trump took credit for successfully pressuring the president to release the form.
"Now, whether or not that was a real certificate, because a lot of people question it ... I certainly question it," Trump said. "But he didn't do it for Hillary Clinton, he didn't do it for [Arizona Sen.] John McCain, but he did it for me. So in one sense, I'm proud of it. Now all we need to do is find out whether or not it was real."
Six years into Obama's presidency, most Americans have given up questioning the president's birthplace, and Trump's comments were met with silence in the auditorium. Speaking directly after Trump, another would-be candidate, former Sen. Rick Santorum, made a joke about so-called "birtherism."
"The president's popularity is so bad around the world today," Santorum quipped, "that I heard this report from a source that the Kenyan government is actually developing proof that Barack Obama was born in America."
Santorum's joke was also met with silence.
Support HuffPost
The Stakes Have Never Been Higher
Before You Go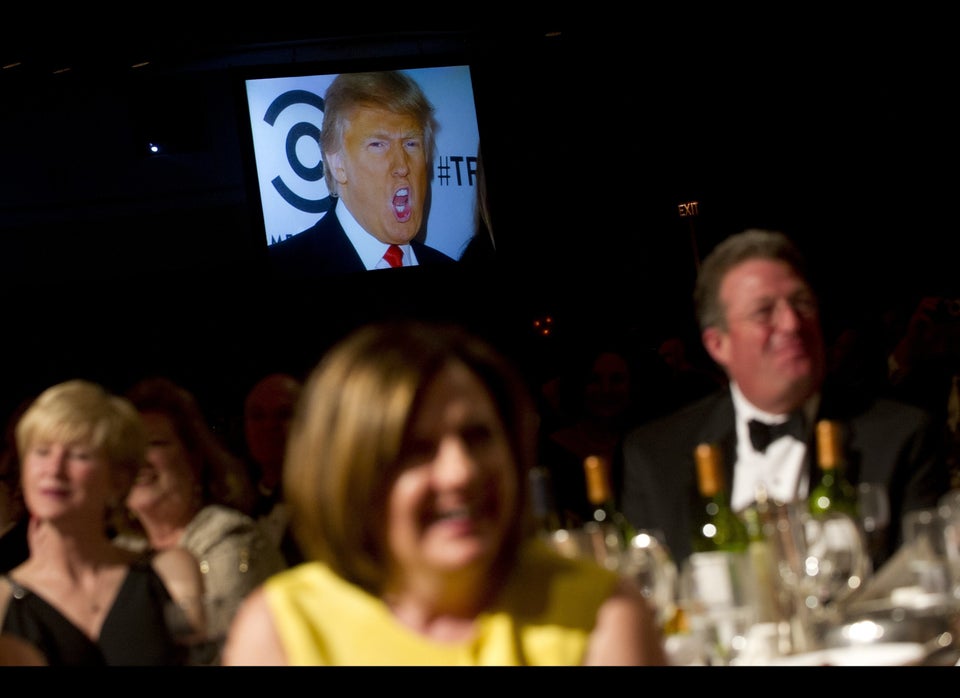 Donald Trump
Popular in the Community