NEW YORK ― A government ethics watchdog filed a federal lawsuit on Monday against President Donald Trump, claiming that he is violating the Constitution by enriching himself off of foreign governments through his global business ties.
The suit was filed in federal court in Manhattan, where the Trump Organization, Trump's business empire, is headquartered. The suit alleges that Trump "violated the Constitution during the opening moments of his presidency and is poised to do so continually thereafter for the duration of his administration."
CREW's legal argument rests on Article 1, Section 9, Clause 8 of the Constitution ― the once-obscure Foreign Emoluments Clause, which since Trump's election has gained enormous attention for how it appears to cover the president's business dealings.
The clause states that "no Person holding any Office of Profit or Trust under them, shall, without the Consent of the Congress, accept of any present, Emolument, Office, or Title, of any kind whatever, from any King, Prince, or foreign State." It has never been interpreted by the Supreme Court.
Read the lawsuit below.
The watchdog argues that the text and history of the provision point to the prevention of corruption and self-dealing by federal officials who might be able to profit from ― and thus be influenced by ― foreign governments.
The lawsuit asks a federal court to declare that Trump is covered by the clause, and seeks an injunction to prevent its violation. The case was assigned to U.S. District Judge Ronnie Abrams, an appointee of President Barack Obama.
Ethics watchdogs and public policy experts have called the conflict of interest posed by Trump's complex, opaque global business entanglements "unprecedented."
The lawsuit points to some of these arrangements around the globe to make its case, including Trump's interests in luxury golf resorts in Scotland and Dubai, residential towers in Turkey and two real estate projects in Indonesia.
The president also holds at least an estimated $1 billion in debt, much of it to foreign entities. Trump owes over $300 million in loans to Germany's Deutsche Bank and "hundreds of millions" to the state-controlled Bank of China, which also leases office space in Trump Tower.
CREW claims that the president's "acceptance of any... payments" from these foreign entities violates the Constitution.
According to a pool report from the White House, Trump on Monday called the lawsuit "without merit."
Breaking with longstanding presidential tradition, Trump has refused to release his tax returns. However, the lawsuit could arguably allow CREW to get judicial access to the tax returns in order show the extent to which Trump is indebted to both foreign and domestic lenders.
An early barrier for CREW's legal effort will be showing that the group itself has suffered direct harm from Trump's alleged violations. The lawsuit filed Monday notes that Trump's labyrinthine business arrangements have put a drain on the group's resources and prevented it from doing other watchdog work in the public interest.
But some legal scholars contend that CREW's injury isn't particularized enough, and that an inquiry into whether the president is being enriched by a foreign government is a political question that only Congress can remediate ― either by refusing consent to the president's dealings or, in the case of a violation, by impeachment. If Abrams agrees with either argument, the lawsuit would be dismissed.
Trump's son Eric, the executive vice president of the Trump Organization, called the planned lawsuit "purely harassment for political gain."
"Frankly, I find it very, very sad," Eric Trump told The New York Times on Sunday.
Noah Bookbinder, CREW's executive director, said the group had hoped for a resolution before the situation turned to lawsuits.
"We did not want to get to this point. It was our hope that President Trump would take the necessary steps to avoid violating the Constitution before he took office," Bookbinder said in a statement. "He did not. His constitutional violations are immediate and serious, so we were forced to take legal action."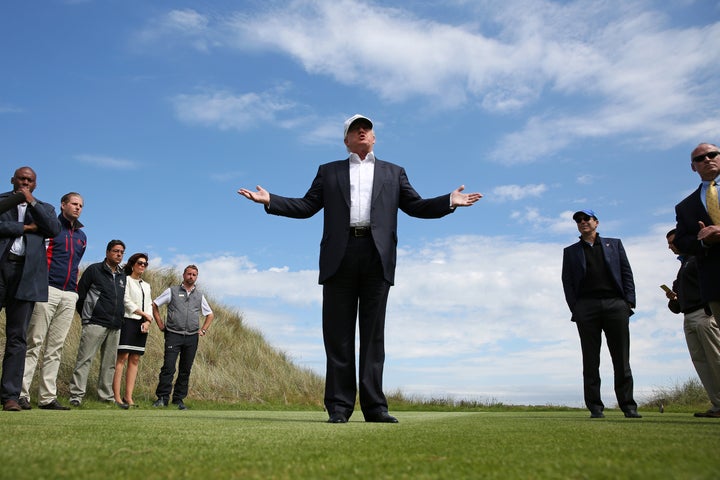 Trump has insisted that as president, he is exempt from having conflicts of interest. Congress could technically exempt the president and vice president from conflict-of-interest laws ― due to the presumption that no leader would bring such conflicts to the Oval Office in the first place.
A little over a week before taking the oath of office, Trump held a press conference to indicate that he would not sell his global hotel chain, would continue to accept reservations bankrolled by foreign leaders and would donate the profits from those bookings to the U.S. Treasury — a move that could net him a healthy tax break.
The lawsuit says the Constitution contains no exception to accommodate these maneuvers, and that in any event, Trump's plan has no enforcement mechanism and does nothing about the underlying issue of "foreign influence and corruption."
Trump promised at the conference that his eldest sons, Donald Jr. and Eric, along with a longtime Trump Organization employee, would assume "complete and total control" of his businesses.
But an investigation by ProPublica in the lead-up to the inauguration found no record of Trump actually resigning from his companies.
"The framers of our Constitution did everything they could to protect against corruption, especially foreign corruption," Fordham law Professor Zephyr Teachout, one of the legal experts representing CREW, said in a statement. "President Trump's insistence on taking payments from foreign governments is a blatant violation of a foundational clause in our Constitution, and a foundational principle of our country."
Kim Bellware reported from Chicago; Cristian Farias reported from New York.
Support HuffPost
The Stakes Have Never Been Higher
Before You Go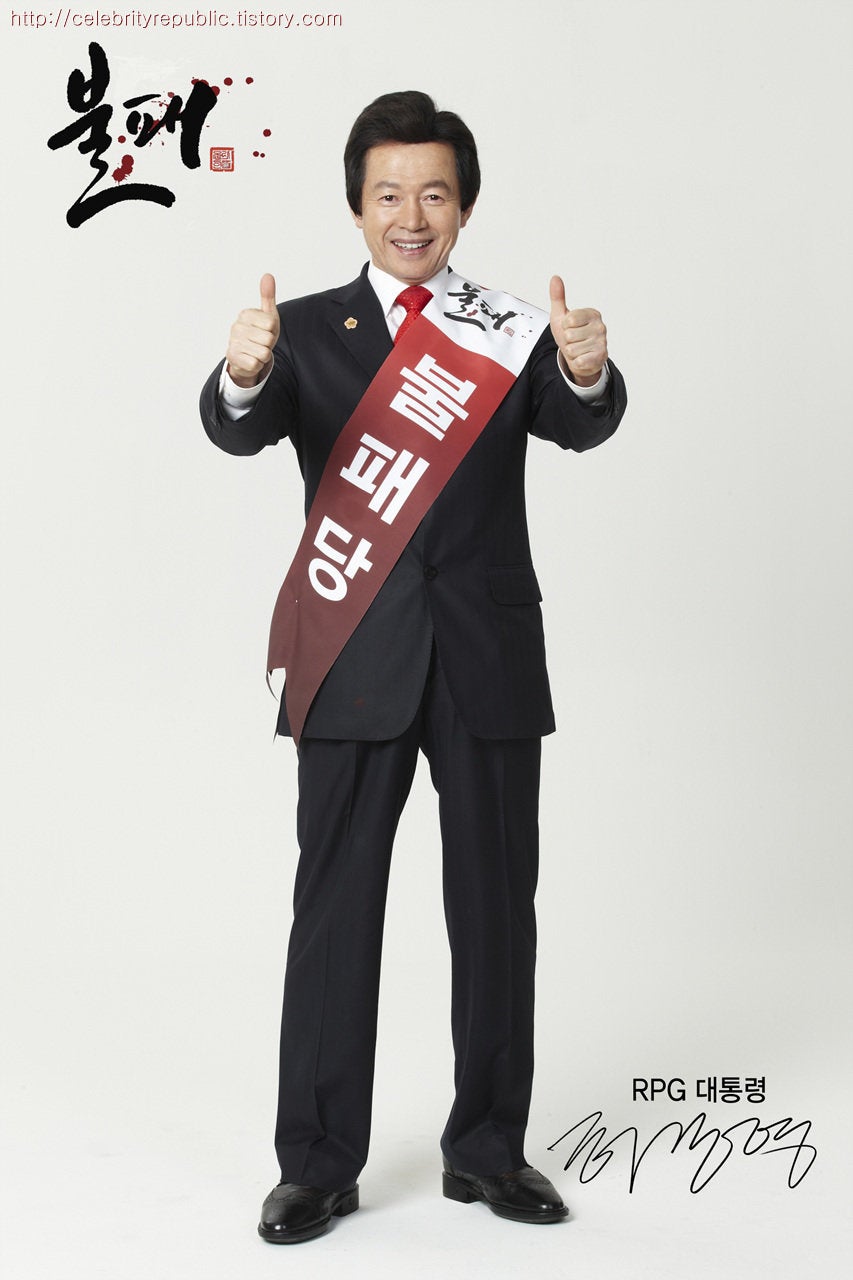 Trumps Around The World
Popular in the Community