In his inaugural address, President Donald Trump painted a dark picture of America, a nation where "crime and gangs and drugs" are causing "American carnage" in its cities. The address echoed Trump's campaign, in which he sold increases in homicides in a handful of cities as a nationwide crime wave and presented "more law enforcement, more community engagement and more effective policing" as the solution to a nonexistent problem.
A report released Thursday by the Brennan Center for Justice lists a few ways in which Trump's vision of America, along with policies put forth by his administration, could lead to widespread rollbacks in criminal justice reform.
"Trump's dark portrait of America, however, comes at a time when the national crime rate is near historic lows ― 42 percent below what it was in 1997," the report reads. "As his first 100 days near an end, what has the president done to address crime and criminal justice? And what can the country expect in the weeks and months ahead?"
Here are a few ways, as outlined in the Brennan Center report.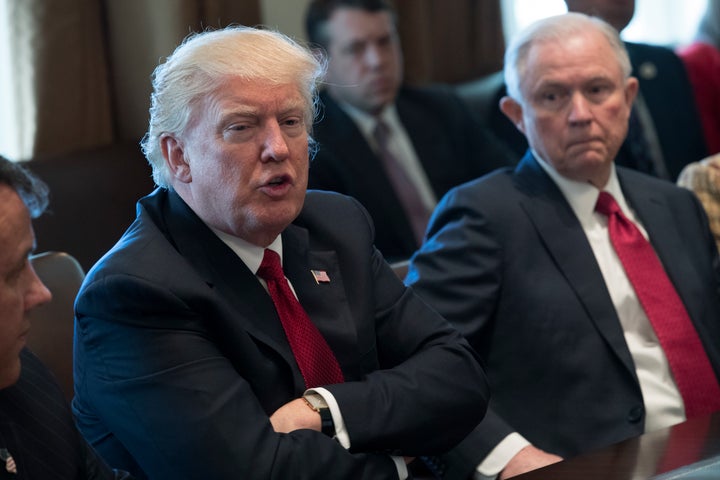 Fear mongering to justify a return to tough-on-crime policies
"By finally enforcing our immigration laws we will raise wages, help the unemployed, save billions and billions of dollars and make our communities safer for everyone," Trump said in an address to Congress in February.
"Trump and his new attorney general, Jeff Sessions, insist that they must 'Make America Safe Again,' citing outside forces that have brought in drugs and violence ― justifying a travel ban, a border wall with Mexico and mass deportations," the report reads. "The administration has also issued several executive orders focused on combatting this phantom crime wave, without offering solutions to solve the real and serious localized problems of violence in Chicago and Baltimore."
Trump has already signed three executive orders expanding the powers of federal law enforcement agencies ― including allowing the Department of Homeland Security to utilize "all necessary and lawful action to break the back of the criminal cartels that have spread across our nation."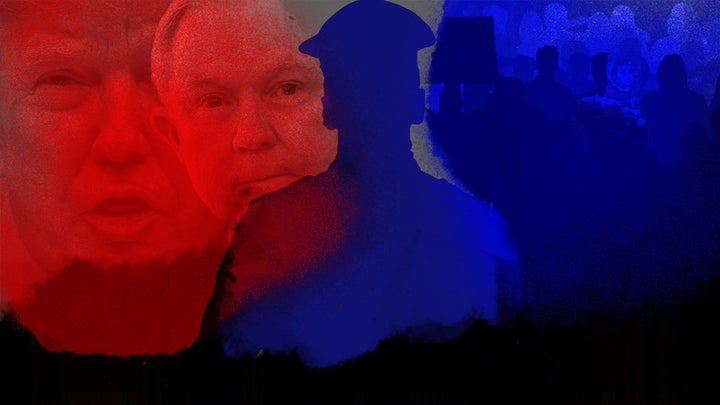 The Justice Department Has Moved To Stop Policing The Police
Under Sessions, the Justice Department will "pull back" on investigations that he believes diminish the effectiveness of police departments. The Brennan Center report also notes that local police departments could evolve into a way for the government to enforce its immigration policies in sanctuary cities.
"Historically, the Justice Department has played a key role overseeing and regulating civil rights violations committed by local police departments. … Sessions outright rejects this role for the federal government, labeling it as part of a broader 'war on police,'" the report says. "He has directed a review of all existing consent decrees and attempted to stall pending agreements. This trend will likely continue, potentially emboldening police departments to become more aggressive."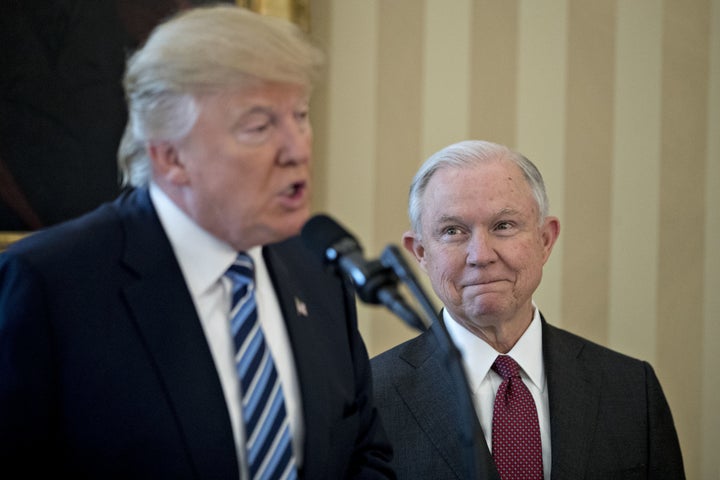 Sessions Could Restart A War On Drugs And Bring Back '90s Crime Policies
"Since taking office, Sessions has given several speeches calling for a return to harsher federal charging policies, and issued memoranda directing U.S. Attorneys to stand by for such major policy shifts," the report says. "Sessions could revoke key [Attorney General Eric] Holder-era initiatives, directing federal prosecutors to pursue maximum penalties in drug cases even in states where marijuana is legal. Notably, the administration has shown interest in expanding treatment options for opioid addiction, which disproportionately affects white, rural communities, while increased marijuana prosecutions would more affect communities of color."
Richard Baum, the acting drug czar, defended the "war on drugs" in 2001.
Read the entire report below.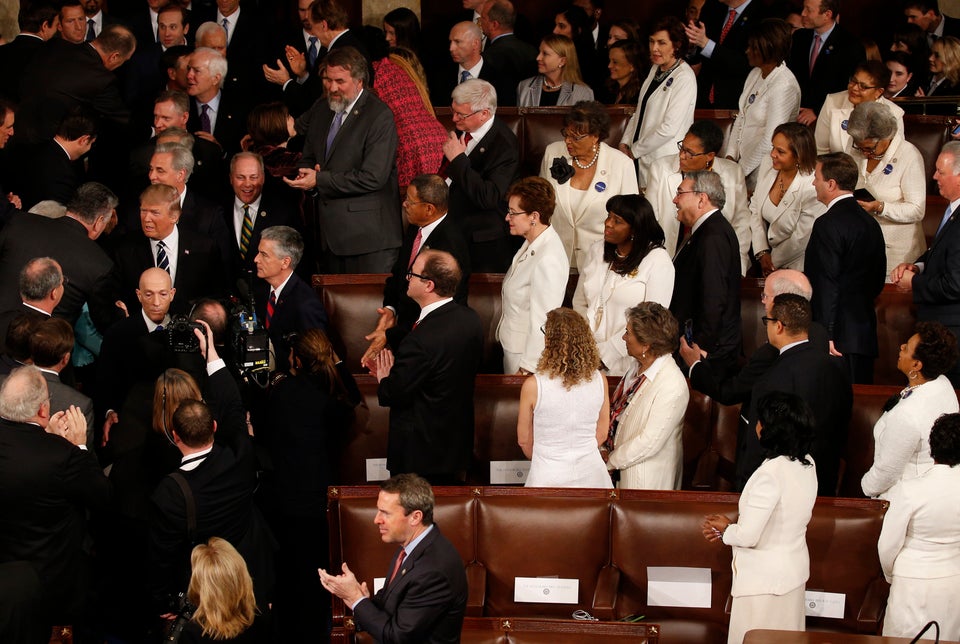 Trump's First Speech To Congress
Popular in the Community