President Donald Trump may not want to look out the window as he passes over the English countryside later this week.
The Herald said the crop circle should be visible from the president's chopper as he flies to a meeting with Prime Minister Theresa May at Chequers, the premier's country home.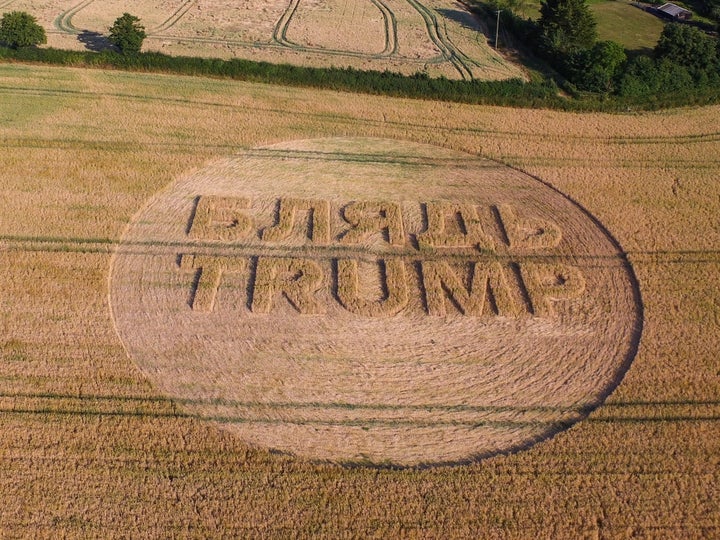 The Herald said the unnamed artist paid a farmer to use the field. The farmer himself ― also unnamed ― doesn't seem to care about the politics of it either way.
"A lot of people have asked me this, but my thoughts on Trump are completely neutral," he told the Herald. "For me it was a transaction between myself and the artist."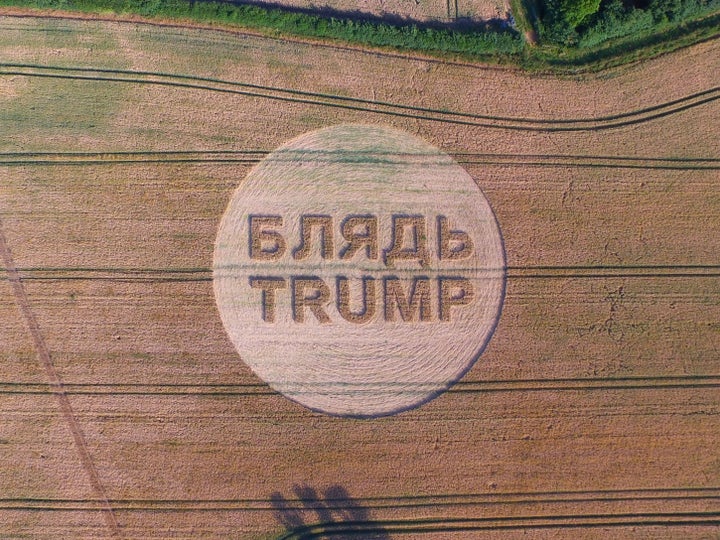 Metro said the message should be visible from the left window of Trump's chopper as he passes over on Friday.
He was a little more direct than the farmer when it came to sharing his feelings about Trump.
"It would be fake news if I said I like the guy," he told Metro.
Related
Popular in the Community