President Donald Trump pulled this awkward pose in the Oval Office on Monday as he announced the overhaul of the North American Free Trade Agreement: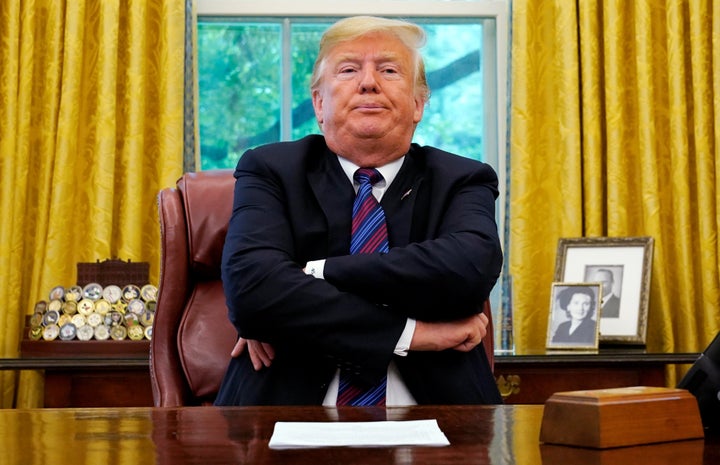 And of course, folks online noticed.
Reddit user mynameis_neo shared the snap to the site's "PhotoshopBattles" thread on Thursday, where it was then reimagined in multiple funny ways.
Including Trump as a toddler? Check.
Popular in the Community