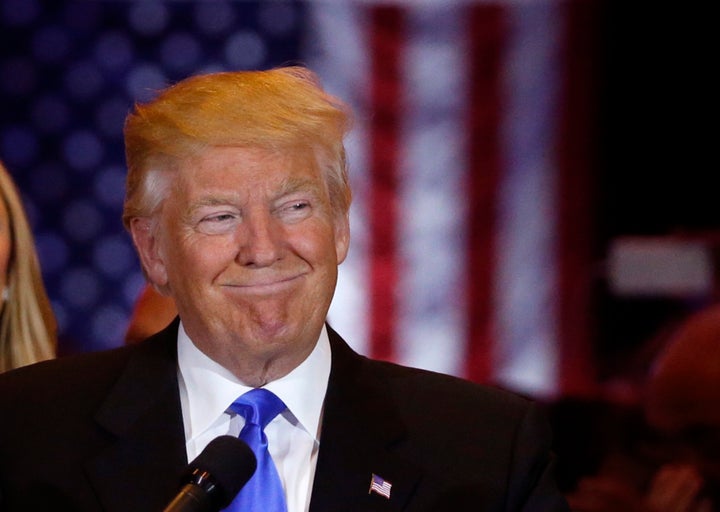 WEST CHESTER, Pa. -- The last-ditch alliance that the campaigns of Texas Sen. Ted Cruz and Ohio Gov. John Kasich announced against Donald Trump got off to a rough start Monday. 
The Kasich campaign said it would no longer compete in Indiana, which holds its primary a week from Tuesday, while the Cruz campaign announced it would pull out of New Mexico and Oregon -- states that vote later on the primary calendar and feature GOP electorates that may be receptive to Kasich's pitch to moderates.
The stated intention of the pact, announced over the weekend, was to deny Republican front-runner Trump the 1,237 delegates he needs to win on the first ballot at the GOP convention in Cleveland. But not everyone seemed to be on the same page regarding methods and principles. 
During a testy news conference on Monday, Kasich told reporters that voters in Indiana should still vote for him, even though the terms of the Kasich-Cruz deal stipulate that the Hoosier State would be ceded to Cruz. Kasich added that the heavily hyped political non-aggression treaty was actually "not a big deal."
Cruz, meanwhile, described the agreement as "big news." 
The Kasich campaign later clarified that it wasn't necessarily telling Indianans how to vote, but rather was broadcasting how it would allocate its limited resources, presumably to allow affiliated outside groups to craft their own spending plans. But the appearance that everyone was not in agreement on all the details was difficult to ignore.
There was further evidence that the deal was merely a haphazard desperation play, rather than a well-conceived strategy. Willamette Week reported that the Kasich campaign failed to take the opportunity granted to all candidates to submit a statement offering a biography and platform for a pamphlet mailed to Oregon voters last week (Oregon residents vote by mail).
In typical fashion, Trump pounced on the apparent confusion, tweeting, "Kasich just announced that he wants the people of Indiana to vote for him. Typical politician -- can't make a deal work." Trump added that the pact, "[s]hows how weak and desperate Lyin' Ted is when he has to team up with a guy who openly can't stand him and is only 1 win and 38 losses."
Trump's tact of mocking the Cruz-Kasich agreement, rather than blowing a gasket over it, demonstrated the extent to which the political treaty looked more like an Axis of The Feeble, rather than a coordinated strategy with a good chance of success.
Outside his rally on the campus of West Chester University on Monday, several of Trump's supporters sounded similarly unconcerned that the Cruz-Kasich ploy posed a threat to the GOP front-runner.
"It's the establishment wanting to get rid of Trump," said Bob Austin of the nearby Philadelphia suburb of Lansdowne. "That's all it is. Nothing's fair in politics."
Lynnmarie Boczkowski, who brought her Trump-supporting 15-year-old son to the rally, sounded similarly unmoved.
"Life isn't fair," Boczkowski said with a shrug. "They're doing what they can to get the nomination." 
Bruce, from Philadelphia, wore a "Make America Great Again" hat proudly, but declined to give his last name out of fear he'd be fired from his job for expressing support for Trump. He wasn't exactly sweating the Kasich-Cruz deal, either.
"Hey, it's a free country," he said.
The Cruz and Kasich campaigns have conducted preliminary discussions about dividing up additional states that have yet to hold their voting contests. One option would be for the two sides to split up California -- which, on the last day of voting, June 7, awards three delegates to the winner of each of its 53 congressional districts.
But the perplexity that Kasich showcased in his public comments on Monday demonstrated the extent to which the plan is still being tweaked and may fail to have a meaningful impact on the race.
Though presidential campaigns frequently collude behind the scenes, John Weaver, the Kasich campaign's chief strategist, said this overt effort to divide up states lacked precedent.
"There's no model for any of this campaign," Weaver added. "But we haven't had a front-runner with a 70 negative before, who's assured of blowing the party to smithereens."
Trump, however, appears to remain in the driver's seat. 
And if he fails to secure the GOP nomination on the first convention ballot, Trump continues to sound the alarm to Republican powers that all bets will then be off.
With several thousand fans turned away from Monday's event because of space restrictions, Trump told supporters who made it into his rally that there would be a "revolt" if he was denied the nomination.
Calling all HuffPost superfans!
Sign up for membership to become a founding member and help shape HuffPost's next chapter
BEFORE YOU GO