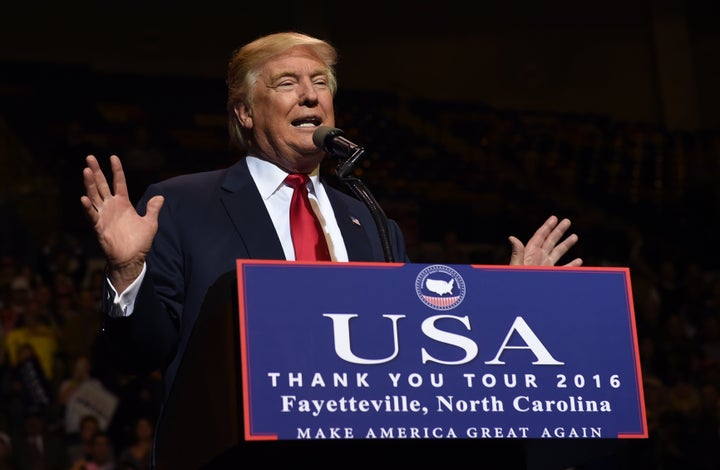 WASHINGTON ― President-elect Donald Trump says he's "going to work something out" with regard to Dreamers, the undocumented young people he promised for his entire campaign to strip of work authorization and protections.
What does that mean, exactly? There were no clues in an interview with Time magazine for its "Person of the Year" coverage, published Wednesday.
"I want Dreamers for our children also," Trump told Time. "We're going to work something out. On a humanitarian basis it's a very tough situation. We're going to work something out that's going to make people happy and proud. But that's a very tough situation."
"They got brought here at a very young age, they've worked here, they've gone to school here," he added. "Some were good students. Some have wonderful jobs. And they're in never-never land because they don't know what's going to happen."
The magazine notes that the president-elect did not back away from a vow to end the Deferred Action for Childhood Arrivals program, or DACA, which President Barack Obama started in 2012 to grant work permits and temporary reprieve to certain young undocumented immigrants who came to the U.S. as children. That plan ― and the fact that as president, Trump could have access to the names and addresses of current DACA recipients ― has caused terror within the undocumented community. Thus far, more than 740,000 Dreamers have received DACA.
Even if Trump technically rescinded DACA, anything he might do to protect Dreamers ― if that's what he means by "work something out" ― would risk breaking campaign promises. Sparing them as a rule from deportation or extending their work permits would be DACA by another name.
Trump has also said he would focus on border security and deporting criminals before doing anything to address the presence of other undocumented immigrants in the U.S. He's alternately said that he would cause all 11 million to leave and that he might consider something else, but always with the caveat that other actions would come first ― not simultaneously, as with the comprehensive immigration reform efforts he has disparaged.
None of those promises would materialize quickly, so if Trump pushed legislation to help Dreamers, it would mean he was shirking his proposed enforcement-first approach.
"We're going to build the wall. I'm going to build the wall."
Still, some Republicans might welcome a softer tone toward Dreamers, who are largely viewed with more sympathy than other people who have entered the U.S. without authorization or overstayed their visas. At least two Senate Republicans, Sens. Lindsey Graham (R-S.C.) and Jeff Flake (R-Ariz.) are working on plans to protect Dreamers until there's immigration reform. (Neither lawmaker, it should be noted, is a big fan of Trump, or vice versa.) It's not yet clear how much support a yet-to-be-released bill from Graham and Sen. Dick Durbin (D-Ill.) will get.
Some Democrats are also pushing for other possible protections, urging Obama to pardon DACA recipients or to sign an executive order preventing a future president from using their information for other purposes ― like deportations. But Trump could rescind such an executive order, and the White House shot down the pardon idea as unworkable.
Most Republicans say they want a border-first and enforcement-first approach to immigration ― including Sen. Marco Rubio (R-Fla.), who only three years ago helped draft and push for comprehensive immigration reform. Most GOP lawmakers voted against the Dream Act, a bill to grant Dreamers a path to legal status, when it last came up for votes in 2010.
Trump's other statements to Time implied he felt some sympathy for immigrants, but he provided little detail about what any of his immigration policies would entail, other than building a border wall.
"We're going to build the wall. I'm going to build the wall," he said. "We're going to have strong borders. But we're also going to have people coming across the borders because we need workers."
"We have to be able to have people come into our country, because that's good for all of us," Trump added. "It's good for them, but it's good for all of us. But we're going to have very strong borders. We're not going to have illegals coming in. But we're going to have people coming in, but we're also going to have them coming in based to a certain extent on merit."
Some supporters of extending DACA said Trump's comments were a good sign.
"We're encouraged by these comments by President-elect Trump — they present an opportunity to do the right thing for more than 744,000 young people who grew up here," Durbin and Graham said in a joint statement. "There is bipartisan support for this in the Senate and we will soon have a legislative response ready if needed. They have much to contribute to the country they love."
Rep. Luis Gutiérrez (D-Ill.), one of the House Democrats encouraging Obama to issue a pardon, said that Trump's comments show that "the fact that we are raising the issue of the Dreamers is working."
"The pressure is beginning to reverberate in his own comments," he said in a press conference on Wednesday. "Let's keep it up."
He didn't drop his appeal to Obama, though.
"More than ever I say to President Obama, [Trump] says he wants to work something out ― well guess what, you work it out for him, because you're the president of the United States and you asked them [Dreamers] to join this program," Gutiérrez said. "Make it a little bit easier for Trump to keep his promise to do something that's nice and great for them."
Meanwhile, some outside immigrant rights advocates dismissed Trump's comments.
"Before anyone falls into the trap of believing that Trump is 'softening' on immigration, they should remember that we've seen this movie before," said Frank Sharry, executive director of the America's Voice Education Fund and a longtime immigration reform advocate.
"If Trump is serious about making people 'happy and proud,' he would reverse his position on canceling DACA and maintain the policy until he works with Congress to pass a broad, ample and stand-alone Dream Act," Sharry said. "He would also shelve plans to deport millions of other hardworking immigrants who have built lives and families in America, and call on Congress to pass humane immigration reform."
On Wednesday morning, Trump met with Chicago Mayor Rahm Emanuel, a Democrat who urged him to extend DACA. Emanuel delivered a letter from U.S. mayors that said "ending DACA would disrupt the lives of close to one million young people, and it would disrupt the American economy, as well as our national security and public safety."
The letter was also signed by the mayors of New York; Los Angeles; San Francisco; Houston; Phoenix; Baltimore; Denver; Minneapolis; Nashville; Philadelphia; Seattle; St. Louis; Providence, Rhode Island; San Jose, California; and Boston, along with the executive of Montgomery County, Maryland.
Emanuel said he'd told Trump that the mayors "fundamentally believe that these are students, these are also people who want to join the armed forces ... they are something we should hold up and embrace."
This story has been updated to include information about U.S. mayors' letter to Donald Trump, as well as statements from Lindsey Graham, Dick Durbin, Luis Gutiérrez and Frank Sharry.
Before You Go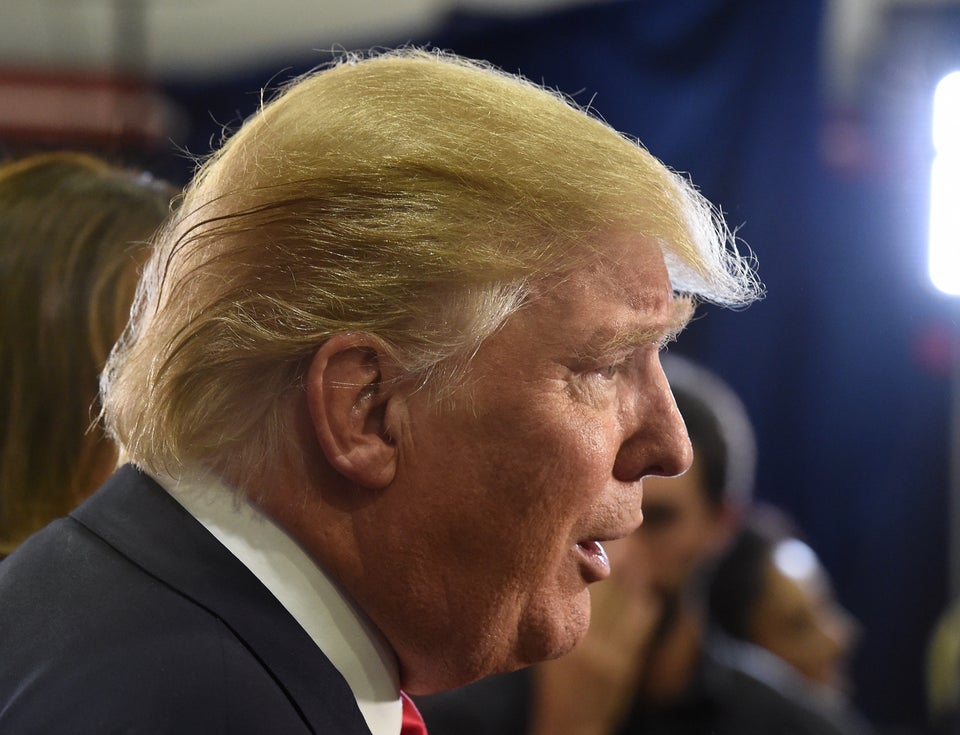 How Donald Trump Talks About Undocumented Immigrants
Popular in the Community