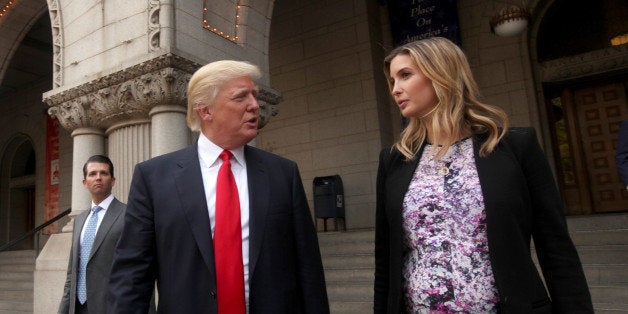 The Donald and his children were in the nation's capital on Tuesday presenting plans for The Old Post Office, an historic building on Pennsylvania Avenue that will be turned into a $200 million luxury hotel.
The hotel will feature spas, restaurants, conference facilities, a massive atrium and lobby and 270 rooms that hotel analysts say could cost $700 -- or more -- per night, according to the Washington Post. (A Trump spokesperson told HuffPost rates will be set closer to the 2015 expected opening date).
Two 3,000-square-foot Presidential suites will feature fireplaces, two-person showers and bulletproof windows.
Check out the renderings: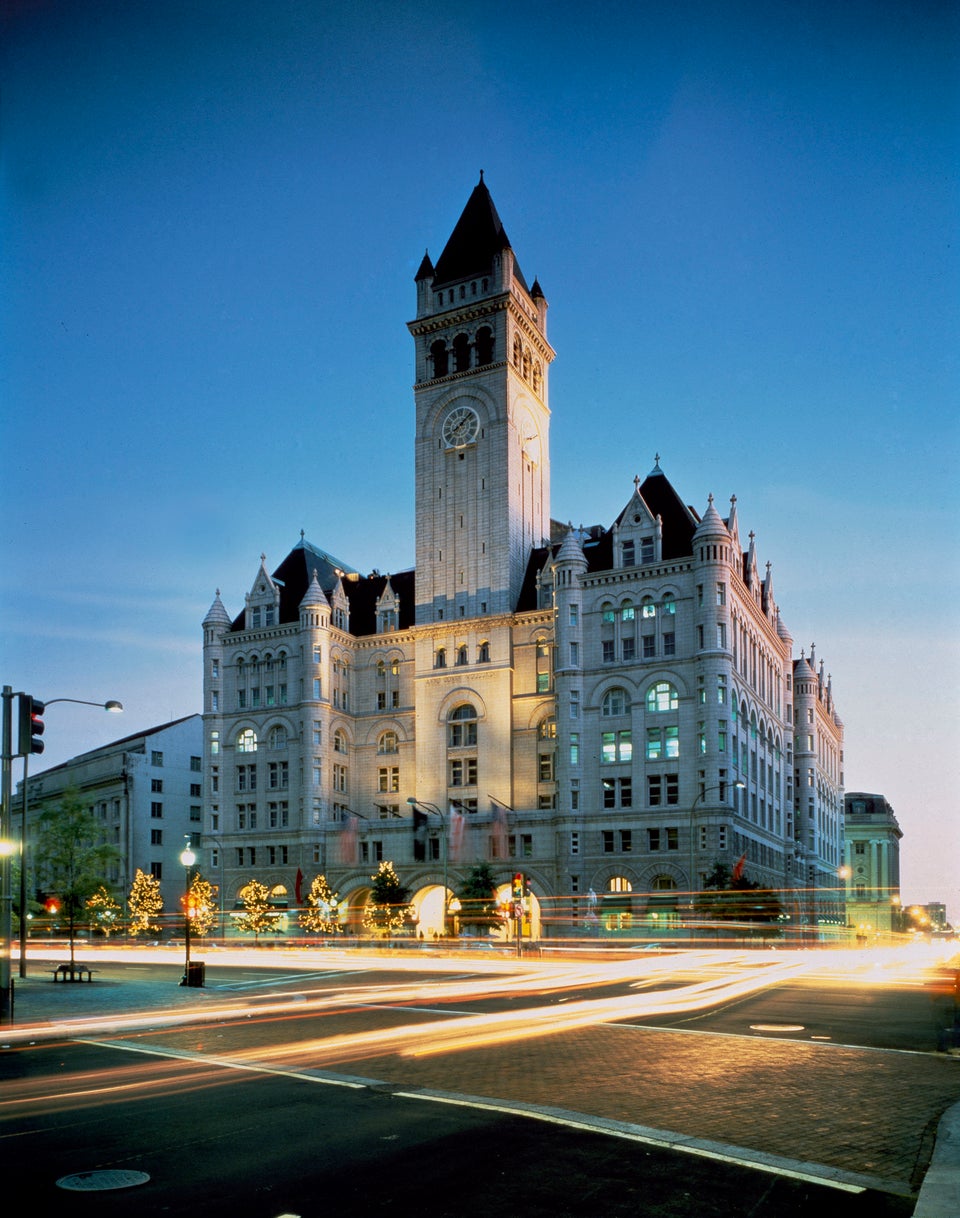 Trump International Hotel, The Old Post Office, Washington, D.C.
D.C. Mayor Vincent Gray -- who was in attendance, along with Rep. Eleanor Holmes Norton (D-D.C.) and members of the D.C. Council -- touted the project's projected economic benefits: 700 construction jobs over 18 months of construction, 300 permanent jobs and $100 million in tax revenue generated over a 10-year period.
"Cost is no object, 'cause if it were, I wouldn't do it," he reportedly said. "There are other ways to make a buck."
Indeed, Trump and his daughter, Ivanka, and sons Don Jr. and Eric flew into Washington on their private jet (if Instagram is to be believed) for the presentation: