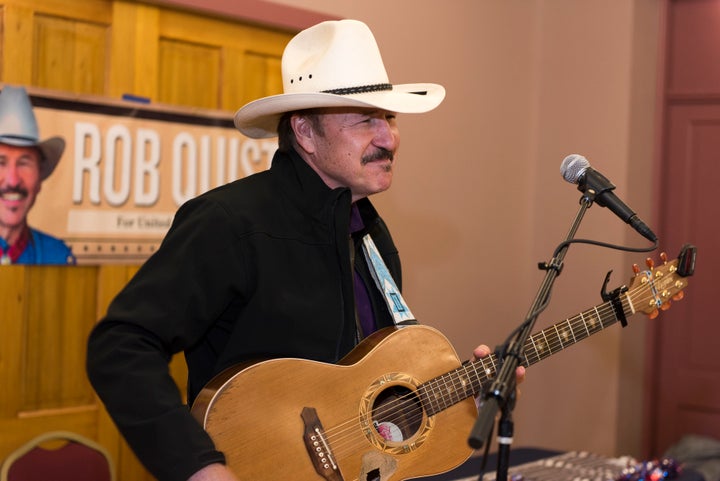 WASHINGTON ― Running for Congress under even the best circumstances is a grind: Up early for breakfast meetings, on the trail all day and finish with an evening event. The time between your head hitting the pillow and your alarm going off gets squeezed until there's little of it left. Then you get up and do it again.
Doing all that to win is one thing. Doing it just to get wiped out at the polls requires a level of dedication bordering on bonkers.
That means that one of the first questions top potential candidates ask party handlers before making the decision is a simple one: "Can I win? If so, show me the numbers."
But a funny thing is happening this time around: Democratic prospects, in conversations with party elders, are skipping that question. Meredith Kelly, a spokeswoman for the Democratic Congressional Campaign Committee, said that the question of how winnable a race is is often among the top concerns. This year, the energy among Democratic activists has persuaded potential candidates that anything is possible.
"So far, this cycle is very different," she said. "People are coming to us in a way that's new and exciting, and it's clear that we will have strong candidates across an expanded battlefield in 2018."
Finding good candidates has been even easier this year than it was in 2016, bucking a years-long trend.
"Despite the fact that presidential cycles tend to benefit Democrats in terms of turnout, recruitment was not easy last cycle," Kelly said. "Our political department ultimately recruited a number of strong, successful candidates, but it was only after camping out in districts and going person to person, sometimes for months, until they found someone qualified and interested in running."
It started with the Women's March events in January, when around 4 million people took to the streets around the country, for the largest single-day rally in American history. It continued with surging turnout in special elections from Minnesota to Iowa to Virginia, Connecticut and Delaware. It has flowed down to Georgia, where a 30-year-old Democrat, Jon Ossoff, is attempting to take Republican Tom Price's House seat. Ossoff is breaking fundraising records thanks to a burst of small-dollar support from around the country. And now in Montana, Rob Quist, a bluegrass legend, has jumped into the race for the Democrats to fill the seat vacated by Ryan Zinke, who, like Price, joined President Donald Trump's cabinet.
Quist has a long history of public service and charitable work and is wildly popular in Montana, but he has never run for office. Trump has changed things. Groups that have exploded since the election, like Swing Left, Flippable and the Sister District Project, are funneling money and volunteer resources from blue districts to where it's needed more.
Democrats have been bad at getting out their base in recent midterm elections ― although history is on their side this time around, since the party in control of the White House traditionally suffers losses in these off-year elections. But with midterm turnout low, the best candidates often take a pass at making a bid. Without good candidates, turnout falls lower, accelerating a vicious cycle.
The Democratic Party is face an uphill climb in the Senate in general, but particularly this year: Democrats are defending 25 of the 34 seats up for grabs. Winning the 218 seats needed to take back the House of Representatives is a daunting task as well, no matter how much energy is in the streets, because Republicans have used their power at the state level to redraw districts to favor them. The fact that Democrats tend to cluster in major cities also plays a role in sorting voters in a way that allows Republicans to claim 55 percent of the seats, even though more people voted for Democrats for Congress.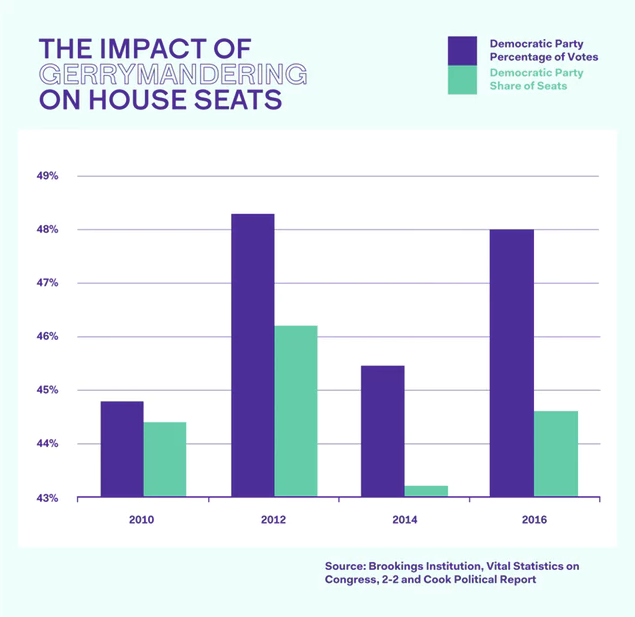 But Republicans can't gerrymander a state ― and 36 states have governors races in 2018. Those elections will be critical in helping to un-gerrymander the damage that was done after the 2010 census. Nine of those are in currently Republican-governed states that Democratic presidential candidate Hillary Clinton won in 2016, and at least another half dozen are well within reach. Another nine are currently held by Democrats.
The Democratic Congressional Campaign Committee has already had more than 175 serious conversations or meetings with potential recruits in more than 55 districts ― far more than in past cycles. The group said it's seeing more interest from veterans, who are concerned about Trump's views on national security and see running for office as a second call to duty.
There's also been a surge of interest from people who have never run for office and now want to at least explore stepping up to the plate. This trend is happening even in GOP bastions like Utah and South Carolina. When the state party opened up registration for a March candidate training, officials sold out of their 50 tickets in the first day. A week later, the party expanded it to 200 spots ― and again immediately sold out.
In a wave election, districts that are evenly split swing toward the party that is surging ― Democrats in 2006 and 2008, then Republicans in 2010 ― and districts that lean toward the majority party become winnable. In a district which went for Trump by 10 points, it's not hard to see how that becomes a tight race under the right circumstances.
Mark Fraley, chairman of the Monroe County, Indiana Democratic Party, said that Democrats on the ground are fired up, and Republicans are checking out. Stephanie Hansen, who won a Delaware special election in February, saw the same thing, moving what was a two point race to an 18 point blowout.
"If our people are mobilized and Trump supporters are demoralized, then yes, some of these races that have nine-point Republican advantages start looking close," Fraley said. "A lot of Trump's core supporters aren't going anywhere, but you start seeing demoralization among working people ― they voted for Obama twice, then Trump. If we're not seeing the changes they hoped to see you'll be able to see disengagement on that part."
There are, meanwhile, eight districts that could be easier picking for Democrats. These seats ― one each in Arizona, New Jersey and Kansas, two in Texas and three in California ― are all congressional districts that voted for the GOP presidential candidate in both 2008 and then 2012 ― and then went for Hillary Clinton this past cycle. They're also all still represented by GOP House members. It won't be easy, of course. Texas's 7th district hasn't elected a Democrat to Congress since 1967.
One of those seats is currently held by veteran congressman Rep. Dana Rohrabacher (R-Calif.), an eccentric libertarian-leaning Republican who's been in office nearly 30 years. He faced his toughest challenge in 2008, but still won by some 10 points and hasn't faced a true challenge since. That changed this year, thanks in large part to the endless demonstrations local Democrats have held against Rohrabacher.
"The Women's March, coupled with the activist movement here ... was the biggest motivation that now is the time for all of us to get involved and be the change we want to see."
Local businessman Harley Rouda, seeing the energy in the streets, decided to jump in and challenge Rohrabacher.
"The energy is what motivated me to get in the race, hands down," he said. "The Women's March, coupled with the activist movement here ... was the biggest motivation that now is the time for all of us to get involved and be the change we want to see."
It mattered to Rouda that, with the uptick in anti-Trump energy, the race seems winnable.
"I'll be straight with you," he said. "The fact that midterms don't typically draw voters out ... is tempered by the populist movement we've got going here. Now is the time to tap into that crowd who really want to get engaged and committed to making that difference."
In some rare cases, there may even be too much engagement. California has a top-two primary system, meaning the top two finishers, regardless of party, go on to compete in the general election, even if both are from the same party.
Christy Smith, a progressive school board president in the Los Angeles region, had her eye on California's 25th congressional district, a seat held tenuously by Republican Stephen Knight, but one carried in 2016 by Clinton. The DCCC in 2016 had backed Bryan Caforio, who raised a lot of money but never connected with voters and lost by six points. With the energy coursing through the district, a campaign began to draft Smith to jump in the race. He's popular with both supporters of Sen. Bernie Sanders (I-Vt.) and those who backed Clinton. Smith gave it a lot of thought, and when first interviewed by The Huffington Post this month, she was undecided. "I was riding two horses with one ass," she joked a week later, having finally made up her mind to run for state assembly rather than Congress.
Her reasoning, she said, was two-fold.
"California is on the leading edge of what's possible with effective government," she said. "To be able to be a part of that could be tremendous and allow me a lot of latitude to really get things done for people in my district and bring resources back."
Strategically, though, it was also the smarter move. "With all of this newfound energy, there's not a lot of understanding of strategy with those folks, because they're new to the game," she said. "There's a broad 'y'all come' attitude, with people coming out of the woodwork."
That's great when it comes to turnout, but California has a top-two system, meaning that the top two finishers in the primary, regardless of party, go on to the general election. If a big batch of Democrats run, then Republicans tend to run only two candidates. That can allow those two candidates to finish one and two, while Democrats split the remainder among themselves. That puts two Republicans on the general election ballot.
"We need to be smart if we're going to flip this district," she said.
CORRECTION: This article previously misstated that Caforio campaigned in 2014; he ran in 2016.
Before You Go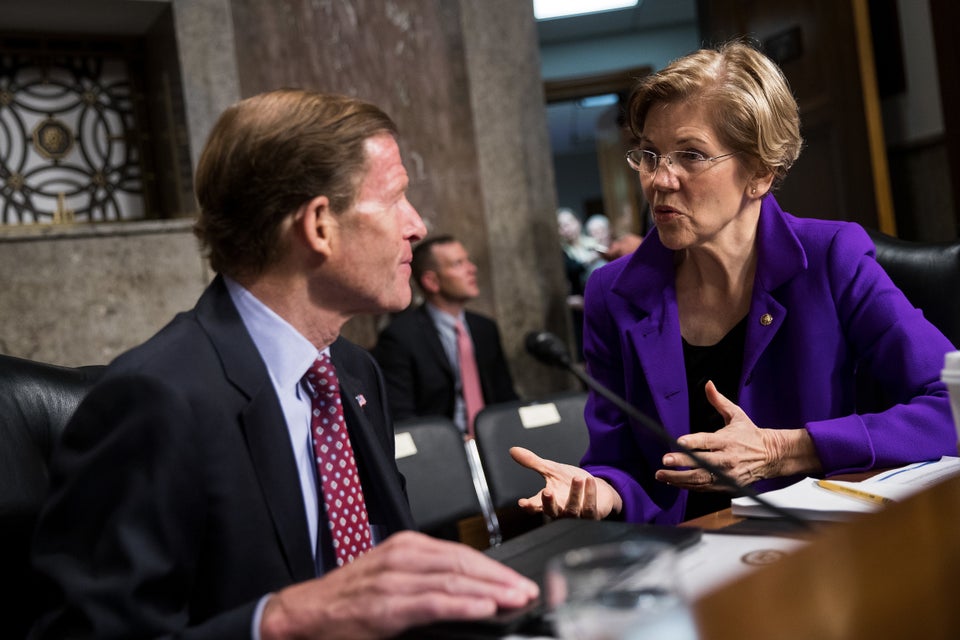 2017 Scenes From Congress & Capitol Hill
Popular in the Community