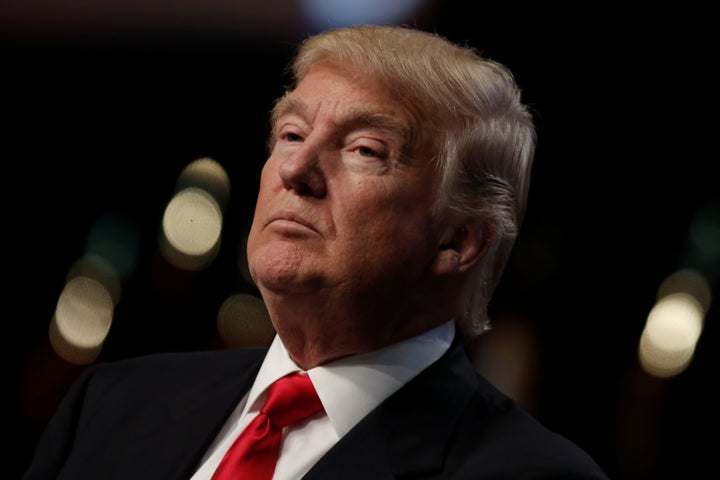 WASHINGTON ― Democrats in Congress want the U.S. attorney general to launch a criminal probe of Donald Trump's donations to Florida's top prosecutor, state Attorney General Pam Bondi.
In a letter sent to U.S. Attorney General Loretta Lynch on Tuesday, Democrats on the House Judiciary Committee pointed to a $25,000 donation that Trump's charitable foundation improperly paid to a pro-Bondi group while her office was examining a lawsuit against Trump University. They noted that after the donation was received, Bondi declined to pursue a case against Trump's controversial real estate seminar program or to join other states' litigation. They also cited other donations in support of Bondi's bid for re-election.
"This fact pattern indicates that these payments may have influenced Mrs. Bondi's official decision not to participate in litigation against Mr. Trump," wrote the Democrats, led by Rep. John Conyers (D-Mich.). "A number of criminal statutes would appear to be implicated by this course of conduct," they argued, pointing to laws against bribery, public corruption and hiding charitable foundation payments from the Internal Revenue Service.
Trump's campaign slammed the complaint as a stunt that was meant to take the focus off Hillary Clinton, whose weekend bout with pneumonia has attracted massive press attention.
"That is a totally ridiculous and false mischaracterization that blatantly disregards the facts," said a statement from Trump spokeswoman Hope Hicks. "This is clearly a politically motivated attempt to distract from all of Hillary Clinton's issues."
Nevertheless, foundations are not allowed to make political contributions, and Trump's foundation did not report the pro-Bondi contribution to the IRS until reporters uncovered it. He has since paid a $2,500 fine.
Democrats argue that a fine is insufficient.
"Our concerns extend beyond Mr. Trump's violation of tax laws," they wrote.
"We also note that this allegation ― that Mr. Trump bribed a Florida state official to protect his business interests ― is consistent with Mr. Trump's own statements about using money to influence politics," they wrote, referring to a Wall Street Journal interview in which Trump said, "As a businessman and a very substantial donor to very important people, when you give, they do whatever the hell you want them to do."
They also highlighted a quote that Clinton's campaign featured in a new ad, which also accuses Trump of breaking laws.
"I've given to everybody. Because that was my job. I gotta give to them. ... Because when I want something, I get it. When I call, they kiss my ass," Trump said back in January, according to The Washington Post.
The Democrats are hardly the only ones asking for such an investigation.
Citizens for Responsibility and Ethics in Washington, which is now run by a Clinton ally, is also calling for an investigation. But CREW's complaint is broader, pointing to a fundraiser that Trump held for Bondi at his Palm Beach mansion that may have been worth $150,000.
Another group, the Democratic Coalition Against Trump, has similarly charged that he broke the law.
The Republican chairman of the House Judiciary Committee did not respond to requests for comment.
Popular in the Community