WASHINGTON - With pressure mounting on Donald Trump to leave the presidential race, his surrogate Rudy Giuliani was pressed multiple times Sunday on whether the GOP nominee would make it to Election Day.
But anybody who is unsure of the answer to that question doesn't understand Donald Trump or what motivates him. As Giuliani said, echoing Trump over the weekend: Trump's not going anywhere.
His determination to stay in the race draws from a variety of motivations, but each one would be sufficient on its own. Let's run through them.
One of Trump's earliest aides said he told her he wanted to get into double-digits in the polls, finish second and give a speech at the convention. He never thought voters would be crazy enough to nominate him, let alone elect him.
Instead, Trump's end game, according to people close to him, is to build a television network around his politics and his personality. It's convenient that Breitbart's Steve Bannon is the CEO of his campaign, and Roger Ailes, the former Fox News boss, is an adviser. The Mercer family, billionaires who are funding Trump's campaign and could back a network, are sticking by the nominee in the wake of the leaked tape of him boasting about his penchant for sexual assault.
In order to launch that network, Trump needs the continued support of his millions of fevered backers, and dropping out would be the quickest way to let them down. "I've never withdrawn in my life," Trump told the Washington Post, framing his decision to stay in as one of courage in the face of fire.
And there's little upside in retreating, because it would do nothing to win him back the support of the Republican establishment.
Even if it could, Trump has nothing but contempt for GOP leaders, who to him are a hapless batch of losers he easily mowed down in the primary. Why would he do a favor for a party establishment he despises? Why does he care if Republicans maintain control of the Senate or the House? This is a guy who, if it were up to him, would happily put Peter Thiel on the Supreme Court.
For Trump, the greatest risk of dropping out is that it might actually work. If a new candidate took his place and surged to the lead, beating Hillary Clinton on Election Day, it's hard to imagine a scenario that would be more devastating to Trump's ego. That's a far worse scenario than Trump losing to Clinton.
In fact, the manner of his impending loss couldn't be any more perfect for Trump. He was already spiraling downward, threatening to mar his self-image as a winner with a crushing loss ― to a woman, no less. But now, Trump can blame a squishy Republican establishment that abandoned him at the crucial hour over some politically correct bullshit.
As long as his supporters buy that nonsensical line, he can rest assured they'll continue to buy whatever he wants to sell them after the election. And a new poll from Morning Consult, conducted after the explicit audio emerged, found that three-quarters planned to stick by him.
"Donald's sticking in. All his old supporters are there," said a source close to the GOP nominee. "The only people who have left are the politicians."
Giuliani referenced those millions of backers each time he was quizzed about Trump's intentions. "He was selected by more Republican voters than anyone has ever been selected in a Republican Primary. He owes them the duty to run," he told NBC's Chuck Todd.
Giuliani suggested to Fox News' Chris Wallace that Trump's supporters will stand by him. "He was selected by millions and millions of Republicans who still very much believe in him, who I think are more willing to forgive maybe than some others," he said.
"I believe he's going to remain in the race," Giuliani concluded. "In fact, I know he is."
Sign up for the HuffPost Must Reads newsletter. Each Sunday, we will bring you the best original reporting, longform writing and breaking news from The Huffington Post and around the web, plus behind-the-scenes looks at how it's all made. Click here to sign up!
Before You Go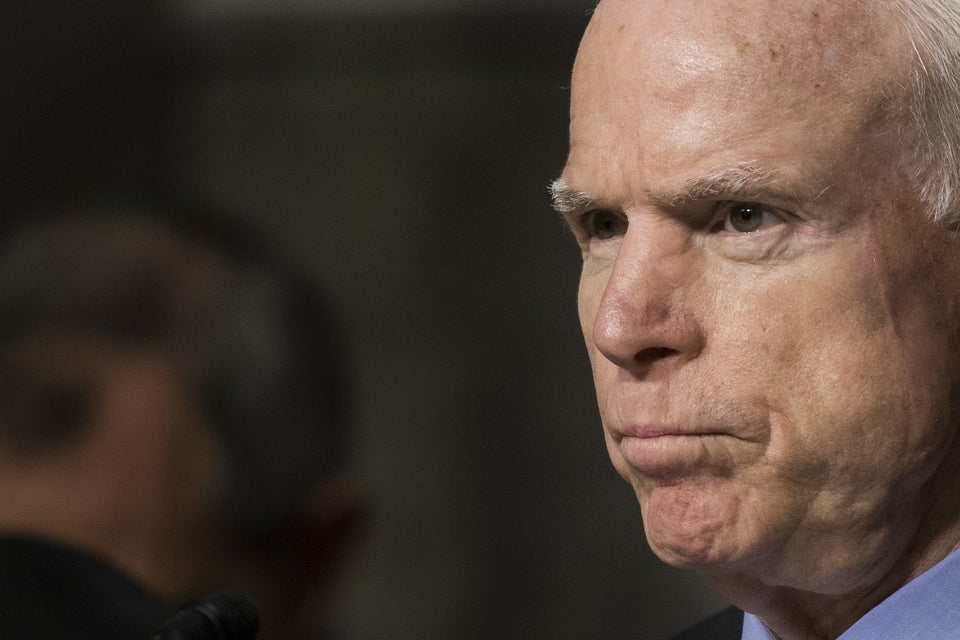 Republicans Who Have Withdrawn Their Support For Donald Trump
Popular in the Community