Republican presidential nominee Donald Trump exploited the death of a black mother in Chicago on Friday, saying it was a clear example of why African-Americans should vote for him.
Nykea Aldridge, the cousin of Chicago Bulls player Dwyane Wade and a mother of four, was killed on Friday as she pushed a baby in a stroller. Aldridge was not the intended target. Wade tweeted about his cousin's death on Friday, calling for an end to "senseless gun violence."
Less than 24 hours later, Trump was exploiting Aldridge's death in a tweet in which he misspelled Wade's first name. Trump later deleted the tweet and posted another, correcting the spelling of Wade's name.
Several hours after his initial tweet, Trump tweeted his condolences to Wade and his family.
An NBC/Wall Street Journal poll released at the beginning of August showed Hillary Clinton led Trump among African-Americans 91 to 1 percent.
Trump tweeted a similar boast after a deadly shooting at a gay Orlando nightclub, where gunman Omar Mateen killed 49 people, saying it showed his warnings about terrorism were correct.
Before You Go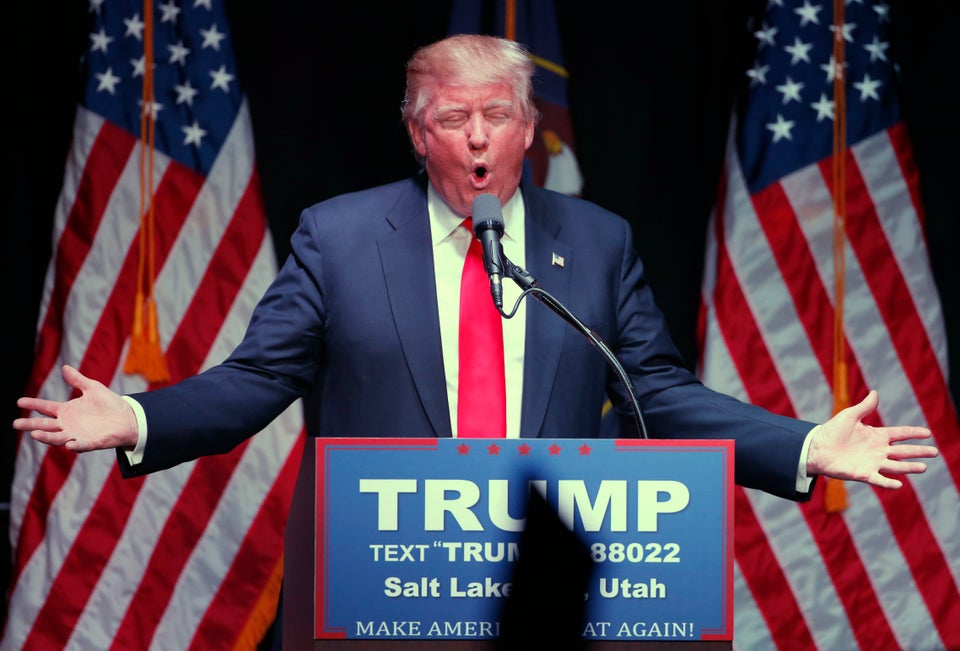 Scenes Of Hate At Donald Trump Rallies
Popular in the Community