Donald Trump has a monumental task before him ― preparing his team for a peaceful transition of power involving thousands of key executive appointments who will need to be ready to take the reins of government once President Barack Obama steps down in January.
There is virtually no doubt Trump would have a different opinion of the Electoral College had the roles been reversed. If he won the popular vote but lost the election, he would almost certainly claim it was "rigged" against him ― a claim he repeatedly made during his presidential campaign.
Even before he was a candidate, Trump was railing against the Electoral College. On the night of the 2012 presidential election, for example, he complained about the system when he mistakenly thought GOP candidate Mitt Romney had won the popular vote. Trump called the process of electing a president a "disaster for a democracy," and even called for a "revolution" in response to the results.
The president-elect even suggested changes to the way America selects its president on Sunday in an interview with CBS News "60 Minutes."
"I hated ― well, you know, I'm not going to change my mind just because I won," Trump said in response to a question about the 2012 tweet. "But I would rather see it where you went with simple votes. You know, you get 100 million votes and somebody else gets 90 million votes and you win."
"There's a reason for doing this because it brings all the states into play," he added. "Electoral College, and there's something very good about that. But this is a different system. But I respect it. I do respect the system."
Before You Go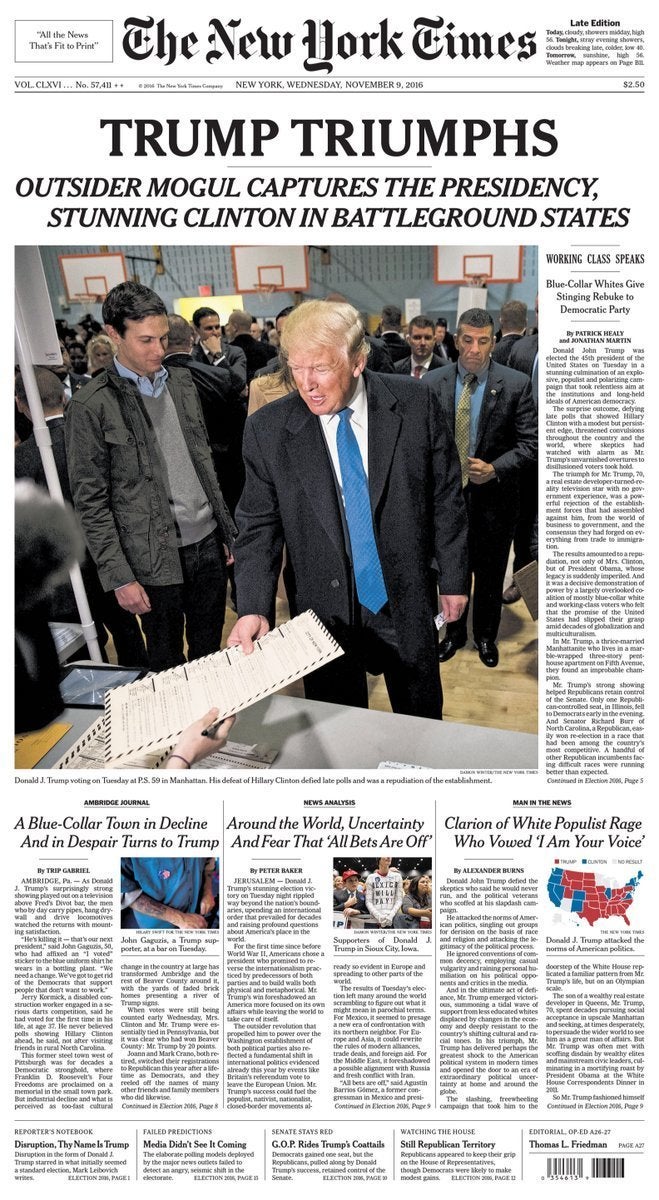 Newspapers React To President Trump
Popular in the Community