Despite groans from his supporters in the crowd, President Donald Trump apologized during his campaign rally in Montana on Thursday for repeatedly using the name "Pocahontas" as an insult over the years.
"Pocahontas, they always want me to apologize for saying it," Trump said during the rally, after jabbing at Warren for her claims that she has Native American ancestry.
"Oh, no, I want to apologize," Trump continued, as his audience protested against his apology.
"Pocahontas, I apologize to you," he said mockingly. "To you, I apologize. To the fake Pocahontas, I won't."
Trump started calling Warren "Pocahontas" during his 2016 presidential campaign in an attempt to discredit the senator, who was campaigning for Democratic presidential nominee Hillary Clinton.
Trump on Thursday went on to rag on the Me Too movement against sexual abuse on women while daring Warren to take a DNA test to prove her heritage should she win the Democratic nomination in the 2020 presidential campaign.
"I'm going to get one of those little kits, and in the middle of the debate, when she proclaims that she's of Indian heritage because her mother says she has high cheekbones, we will take that little kit," Trump said, adding, "but we have to do it gently because we're in the Me Too generation, so we have to be very gentle."
"We will very gently take that kit and we will slowly toss it to her," he continued. Then Trump promised to donate $1 million to a charity of Warren's choice if she agrees to take the DNA test to prove she is part Native American.
The president also briefly took aim at Rep. Maxine Waters (D-Calif.), who has repeatedly called for his impeachment. Trump on Thursday called Waters a "low-IQ individual," speculating that her IQ is "somewhere in the mid-60s range."
"Maybe you should focus on fixing the lives you're destroying," she tweeted Thursday.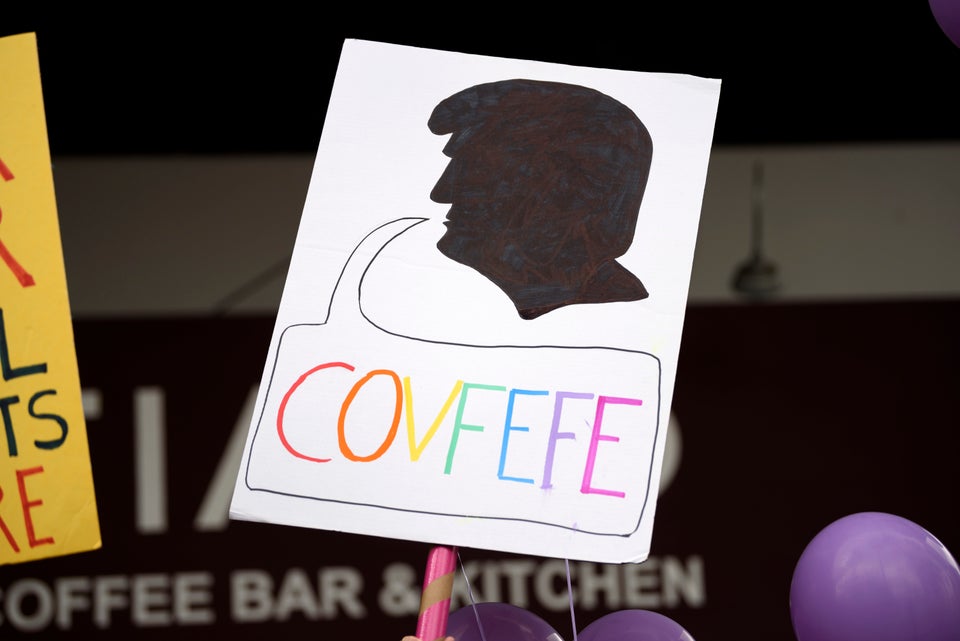 Donald Trump's 10 Best Days As President
Popular in the Community