President Donald Trump truly outdid himself while parting ways with French President Emmanuel Macron, taking part in a handshake that lasted almost half a minute and could only be described as awkward.
Trump and Macron gripped each other Friday after watching the French National Day Parade with Macron's wife, Brigitte, and Trump's wife, Melania. As the group walked away from the event, Trump and Macron shook hands ― but Trump didn't leave it at that.
Trump took the handshake up a notch with a solid hand pat before employing the jerk-and-pull move Trump's become known for. Trump then pulled Macron toward him, almost causing the French president to lose his balance.
As Macron tried to pull away, Trump switched to an upward grip and pulled Macron in even closer before leaning over to give the French first lady a kiss on each cheek. Without letting go of Macron, Trump also grabbed Brigitte Macron's hand, shaking hands with both the Macrons for several seconds.
Trump finally let go of the couple, but not before giving the French president one last hand pat. The entire exchange took almost 30 seconds.
Watch a video of the moment above.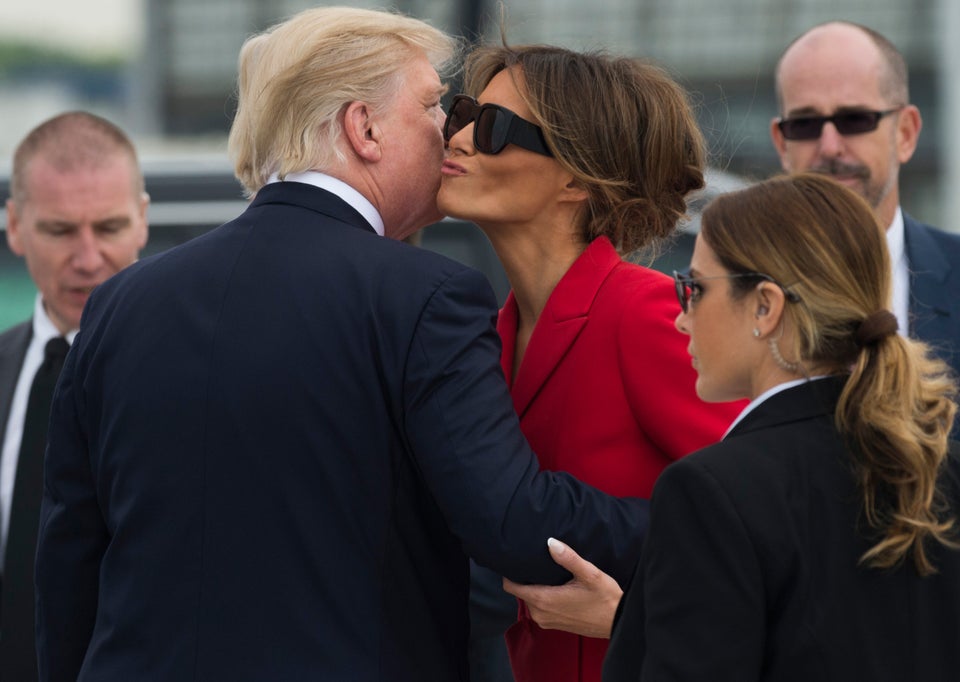 Trump Visits Paris
Popular in the Community