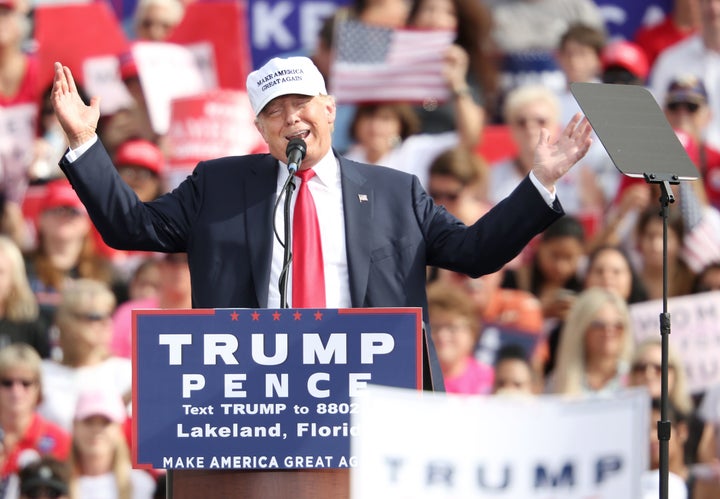 Donald Trump told a crowd gathered in Lakeland, Florida, last week that he would ensure the United States had "crystal clear, crystal clean" water if he were elected president.
It's a promise the Republican presidential nominee has made on the campaign trail many times, but environmental activists don't think he can deliver on it.
The Trump campaign hasn't issued much of a formal platform concerning water policy or the environment in general, and it didn't respond to The Huffington Post's request to view any such plans. Trump's energy plan alludes to making clean water a "priority" but offers little detail on the topic.
Because of this, environmental advocates have had to analyze comments Trump has made during campaign events and television appearances ― and many have concluded that a President Trump could have a devastating impact on the nation's water quality and overall well-being.
Some of Trump's most specific comments on water policy have come in the form of criticizing a rule that would more specifically protect streams and wetlands under the Clean Water Act. The Clean Water Rule, which has been proposed by the Environmental Protection Agency and the Army Corps of Engineers, is currently tied up in courts because opponents say overregulates the agricultural industry.
Trump told Farm Futures magazine in September that he would "eliminate" the rule, which he believes is "unconstitutional."
Michael Kelly, communications director at Clean Water Action, a national environmental advocacy group, said Trump's promise to ax the Clean Water Rule is deeply troubling. Streams are a source of drinking water for 117 million Americans, the EPA estimates.
Trump's other, more vague comments on a number of water-related issues have been raising eyebrows among environmental groups for some time.
In May, the businessman told a crowd of supporters in Fresno, California, that "there is no drought." His solution to the state's water scarcity? To, simply, "start opening up the water." (The drought, it should be noted, is very much real.)
Trump told the Detroit News in September that the water crisis in Flint, Michigan, "would have never happened" if he were president, but he offered no details on why that was the case.
Flint residents were deeply skeptical of Trump's motivation when he visited the city this fall. And later that day, the candidate joked before a crowd in Canton, Ohio: "It used to be cars were made in Flint, and you couldn't drink the water in Mexico. Now, the cars are made in Mexico, and you can't drink the water in Flint!"
Trump has also repeatedly stated that he intends to dismantle the EPA, the federal agency that writes and enforces regulations intended to keep America's water "crystal clean," as it were. (An expert in environmental law has called this proposal a "ridiculous idea.")
Peter Gleick, co-founder of the Pacific Institute and a prominent water and climate analyst, said such comments are alarmingly uninformed.
"His statements about water, such as they are, have been either simple platitudes or policy 'dog whistles' to his base," Gleick wrote in an email to HuffPost. "Given what we've seen so far, I think it safe to assume that a Trump presidency would be a massive disaster to local, national, and global environmental health."
"I think it safe to assume that a Trump presidency would be a massive disaster to local, national and global environmental health."
Kelly, from Clean Water Action, is also alarmed by Trump's zeal for gutting the EPA. The agency has already been the subject of budget cuts and is at its lowest staffing level since 1989.
"If you attack the EPA any more, it's going to be impossible to actually enforce laws like the Clean Water Act and Clean Air Act," Kelly said. "The EPA keeps getting squeezed every year, and that impacts their ability to go out and do what it needs to do."
The EPA has received a great deal of criticism from both conservative-leaning policymakers and liberal-leaning environmental groups for its role in the water crisis in Flint. However, Erik Olson, a senior adviser to the Natural Resources Defense Council Action Fund, emphasized that cutting the agency altogether would put more communities at risk because a lack of regulatory oversight and support for infrastructure maintenance can make problems like water contamination grow exponentially.
Local utilities, already straining in many cases to adequately maintain their water systems, would struggle to keep up, putting peoples' health at risk.
"It's completely illogical and contradictory," Olson said. "You can't slash the EPA's budget and the investments in our water infrastructure and on one hand say we're going to have 'crystal clear water.' The two don't add up."
Ultimately, Olson added, Trump's comments on water have had more to do with grabbing headlines than anything else. And that's not a good sign for our environmental health.
"The Trump campaign seems to really be looking for soundbite answers to problems that require real solutions," Olson added. "But there's nothing in his statements that back up his claim [that he wants clean water]. Everything he's proposing is going is exactly the opposite direction."
Before You Go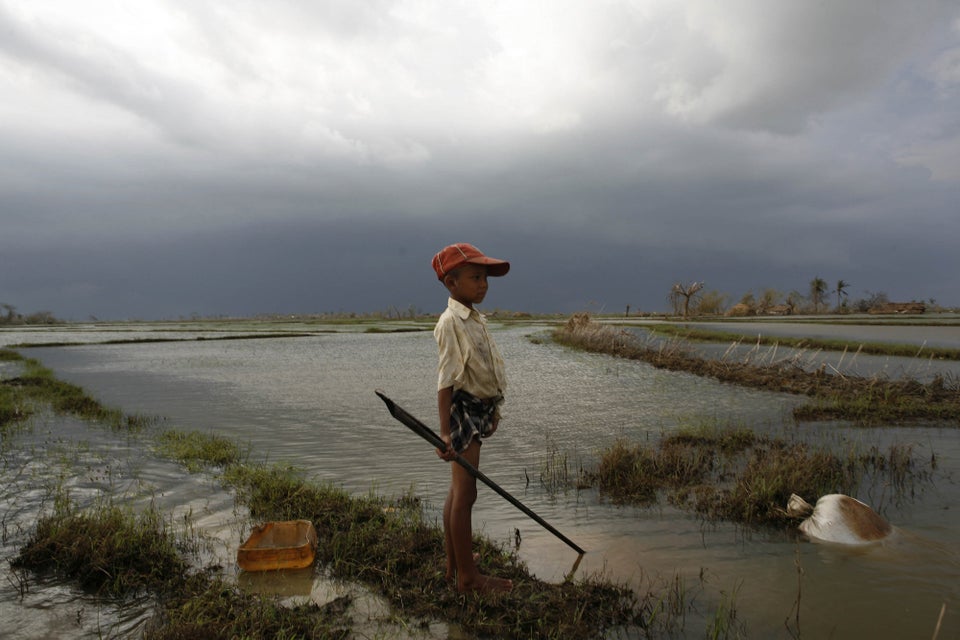 Climate change seen from around the world
Popular in the Community