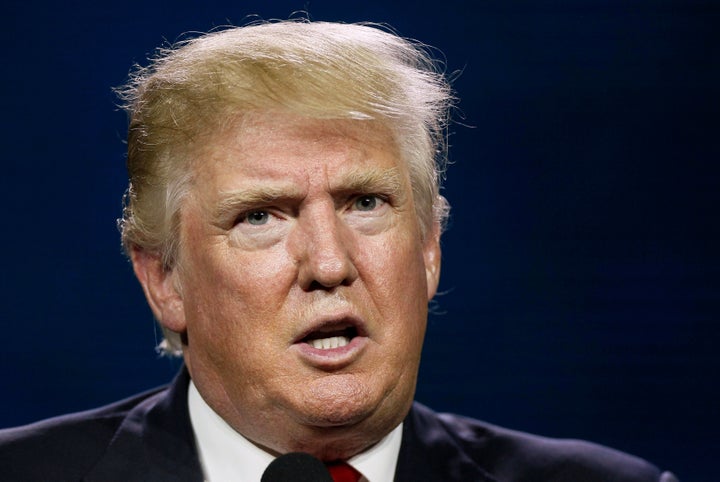 Out of 15 countries polled, Sweden has the lowest opinion of Donald Trump, a man who once falsely claimed his ancestors were Swedish and repeatedly uses the country as an example to attack Muslim immigration. But the other nations aren't far behind.
Such is the finding of a recent Pew Research Center poll that sought global opinions on world leaders as well as the presumptive Republican and Democratic nominees for U.S. president.
Part of Pew's survey asked people in Europe and Asia, "How much confidence do you have in U.S. presidential candidate Donald Trump to do the right thing regarding world affairs?" As it turns out, the answer for most respondents was little to none.
The survey finds "no confidence" opinions of Trump are high across the board ― 80 percent or above for nine of the 15 countries surveyed ― but Sweden stands out as being particularly unfavorable to the mogul. A full 92 percent of Swedes have little or no confidence in Trump to "do the right thing in world affairs," and 82 percent have no confidence at all.
In Germany, the Netherlands, France, the United Kingdom and Spain, well over 80 percent of respondents also had little or no confidence in Trump.
The survey doesn't offer an explanation for exactly why Swedes have such a strong dislike of the former reality TV star.
While Sweden isn't a frequent talking point for Trump, he has occasionally used the country in his anti-Muslim statements. Trump cited Sweden during an ABC interview in May while promoting his plan to ban Muslim immigration to the United States.
"Look at what's happening to Sweden, they have a small section of Sweden which is beyond out of control," he told host George Stephanapolous.
Trump has also repeatedly used variations of the line that it "wasn't people from Sweden who blew up the World Trade Center."
In his book "The Art of The Deal," Trump claimed to have a Swedish grandfather. This claim was later proven false ― the grandfather was German.
More Confidence Abroad In Clinton And Obama
Both U.S. President Barack Obama and presumptive Democratic nominee Hillary Clinton do far better in Pew's survey than Trump. In Sweden, confidence in Clinton is at 83 percent while Obama hits 93 percent. Even Russian President Vladimir Putin earns more confidence among Swedes than Trump.
Greece also had a notably negative view of Trump among the countries surveyed. Only 3 percent of Greeks said they had confidence in him, while 75 percent chose no confidence and the rest did not have an opinion.
As a whole, Pew's survey shows that many citizens of nations that are key U.S. allies and trading partners have an overwhelming lack of trust in Trump.
China, one of Trump's frequent punching bags, actually had the most support for the presumptive nominee. Out of over 3,000 Chinese citizens surveyed, 22 percent had some degree of confidence in his ability to handle international affairs.
The survey offers a few insights into Trump supporters abroad, finding that those who support far-right, populist and nationalist parties have a higher opinion of his skills in world affairs.
While Trump's rhetoric mirrors that of many European anti-EU parties, only some of those party leaders openly supported his candidacy at the outset. Far-right Swedish parliamentarian Jimmie Akesson, whose party, Sweden Democrats, started in the 1980s as a white supremacist organization, said last year he didn't think Trump should be president.
More recently, however, prominent French far-right leader Marine Le Pen said she would "obviously" vote for Trump if she could.
Pew published a detailed methodology of its global attitudes survey, which lists the varying sample sizes and data collection methods it used while polling people during spring of 2016.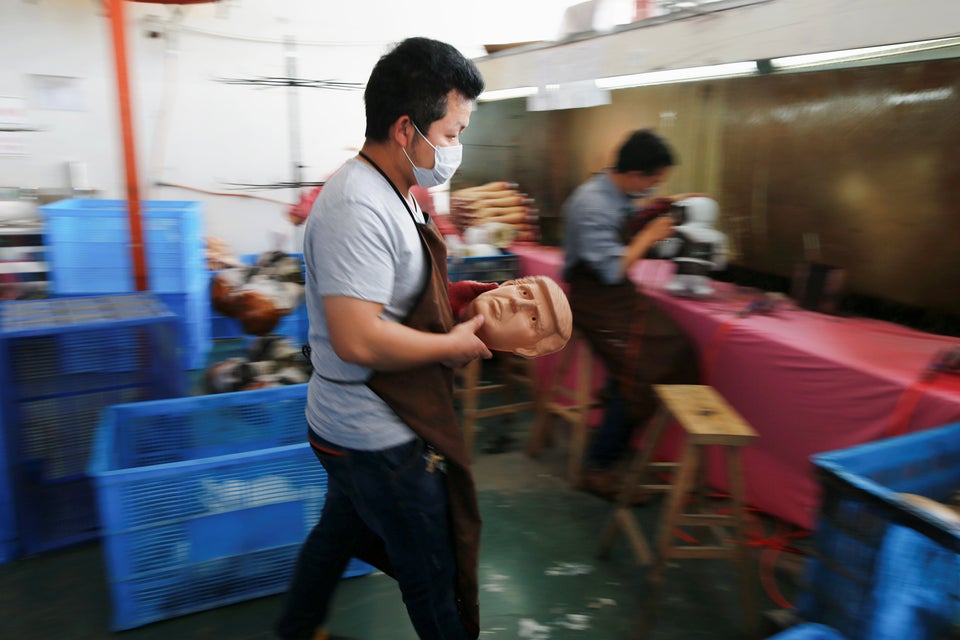 Trump Masks At A Chinese Factory
Popular in the Community