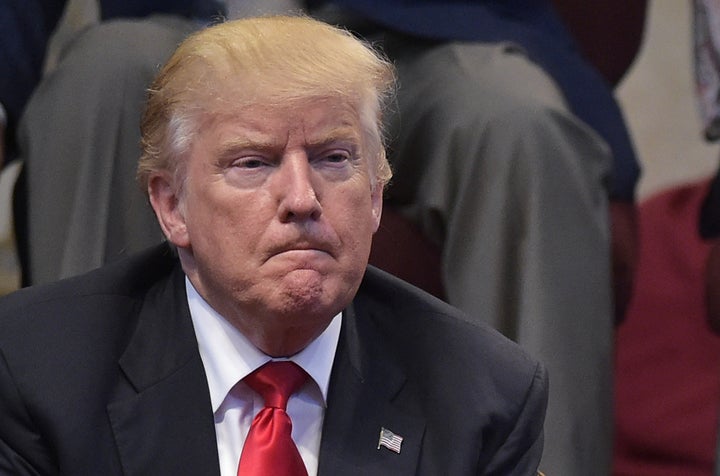 President Donald Trump, a professed Presbyterian, courted Christian voters throughout his campaign and attributed his party nomination largely to evangelical support.
But a new report from CNN suggests the president doesn't entirely grasp the differences among Christian denominations.
Just days before his presidential inauguration, Trump met with two Christian leaders at his office in Trump Tower. Invited to pray with the incoming president were the Rev. Patrick O'Connor, senior pastor at the First Presbyterian Church in Jamaica, of Queens, New York ― where the president was confirmed as a child ― and the Rev. Scott Black Johnston, senior pastor of Manhattan's Fifth Avenue Presbyterian Church.
In comments previously unreported, the pastors told CNN, Trump boasted: "I did very, very well with evangelicals in the polls."
O'Connor and Johnston reminded Trump that neither of them is an evangelical. To which the president-elect reportedly asked: "Well, what are you then?"
The pastors are both mainline Protestants ― like Trump, who describes himself as a Presbyterian. O'Connor and Johnston explained this to the president-elect, who nodded and asked them: "But you're all Christians?"
"Yes," they said. "We're all Christians."
Trump's failure to grasp basic religious literacy stands in contrast to his efforts to fashion himself a devout Christian and pander to Christian audiences. But it fits with other comments he's made that demonstrate a fundamental inconsistency with his professed faith.
On the campaign trail, Trump boasted that he has never repented or asked for forgiveness, both of which are essential activities for most Christians. He once described the Holy Communion as a time "when I drink my little wine and have my little cracker."
Trump has also bragged about committing adultery, repeatedly joked about dating his own daughter, and has shown little concern for the world's refugees ― an issue of urgency for many American evangelicals.
But all this little mattered little to his evangelical base. In June of 2016, Trump met with nearly 1,000 evangelical Christians during a conference for conservative leaders in an attempt to win over a voting bloc that has consistently helped sway the GOP vote. He received a standing ovation before taking the stage, and in the months that followed ― full of controversies that would have likely crippled other candidates ― evangelicals remained his loyal fans.
Come November, more than 80 percent of white evangelicals threw their support behind Trump.
Before You Go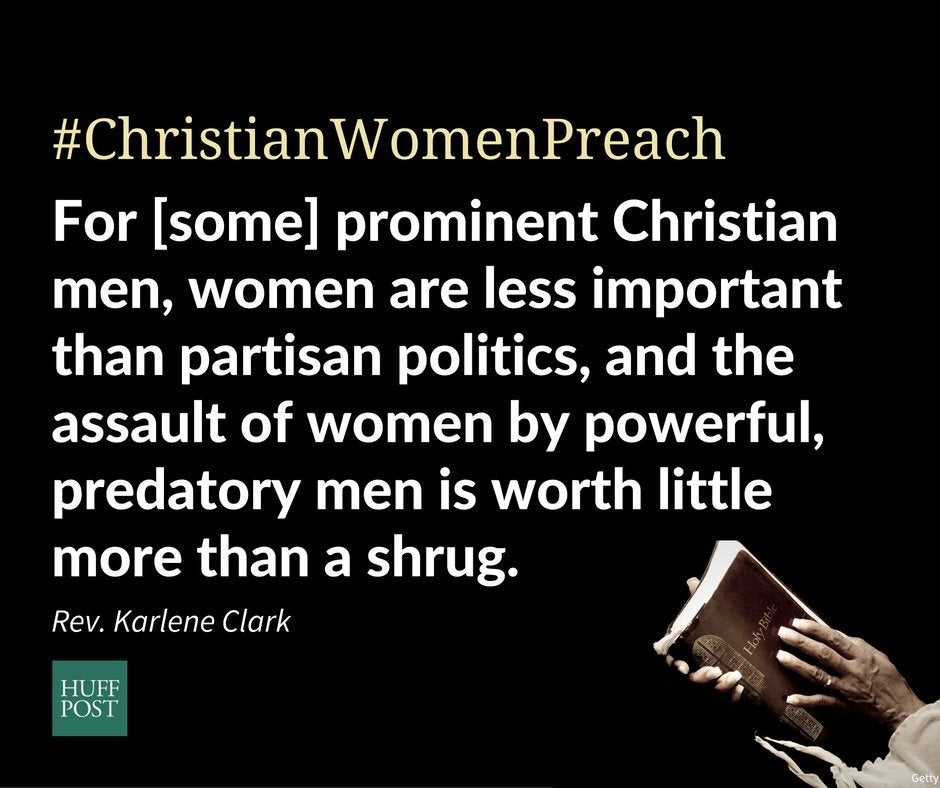 Christian Women Preach
Popular in the Community