WASHINGTON ― President Donald Trump on Tuesday continued his attacks on the media by implying that U.S. journalists are "fake news" during a joint press conference with leaders from the Baltic countries.
"Pick a reporter, please. You can pick a reporter ― a Baltic reporter, ideally," he told Latvian President Raimonds Vejonis, while taking questions from journalists. "Real news, not fake news."
His remarks generated laughter from the audience.
Trump called on only one American reporter, Steve Holland of Reuters, at the beginning of Tuesday's news conference.
Trump has issued a number of tweets in recent days attacking various news organizations, from CNN to The Washington Post, as "fake," part of an ongoing pattern of denigrating the press.
At other joint news conferences with foreign leaders, where each leader will typically select two reporters for questions, Trump has often called on reporters from right-wing outlets.
Political and media analysts have repeatedly warned that Trump's constant attacks on journalism put him in the company of antidemocratic strongmen like Turkish President Recep Tayyip Erdoğan and Russian President Vladimir Putin.
In August, Zeid Ra'ad al-Hussein, the United Nations' high commissioner for human rights, noted that "freedom of the press, not only sort of a cornerstone of the U.S. Constitution but very much something that the United States defended over the years, is now itself under attack from the president."
Before You Go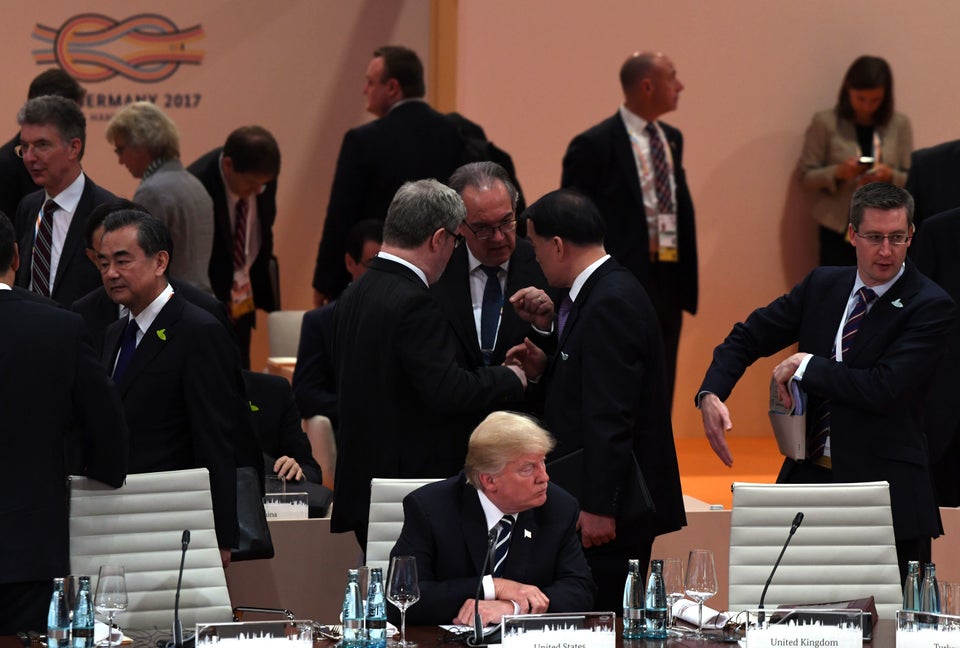 Around The World With Donald Trump
Popular in the Community