In an image that went viral, the show's animators placed star character Peter Griffin in front of a lectern. With orange-tinged skin and a sweeping blond combover, he looked remarkably like the billionaire businessman.
"As long as we're voting for dumb loudmouths, can I get an Emmy?" the caption read.
Trump, no stranger to engaging in heated Twitter battles, did not comment on the image, which the show sent to Emmy voters last week in an effort to snag a nomination in the outstanding animated program category.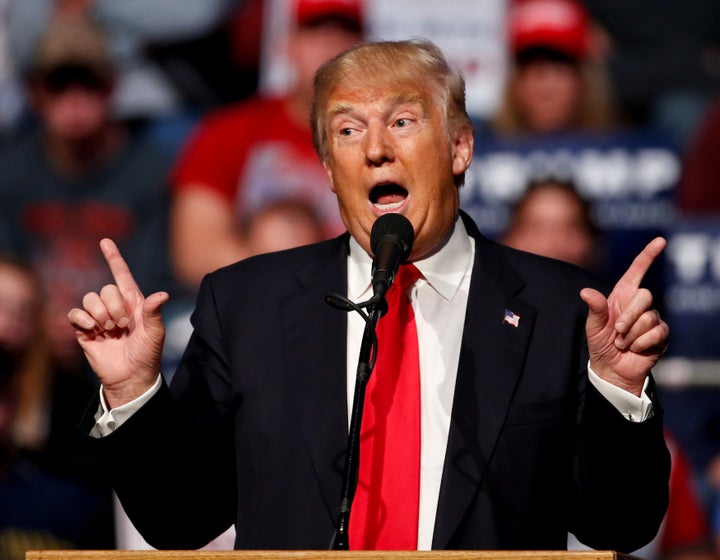 "Years of watching every episode of 'Family Guy,' no more," one commenter wrote.
"['Family Guy' creator Seth MacFarlane] needs to stop trying to shove his political views down our throat [sic]," added another. "It's idiots like him who are trying their best to destroy this country."
Some criticized the show "for hiring more liberal writers" while a few demanded the program be canceled altogether. However, other "Family Guy" fans came to the cartoon's defense, and urged Trump's supporters to "lighten up."
The heated debate occurred days after street artist Pegasus revealed that he had received death threats from Trump supporters over a piece that likened the real estate magnate to Adolf Hitler.